If you're wondering, "Why does my insurance company want to inspect my house"? this article is for you. It will help you understand the most common reasons for a home inspection by your insurance company. And, that's not all. It will give you a good insight into how and when this inspection takes place.
Often, a home insurance inspection is necessary at the time of getting a new homeowners insurance policy or renewing one. It's your insurance company's way of assessing the risk of insuring your home.
Keep in mind that a home insurance inspection is different from a full home inspection that's done at the time of buying a home. While a home inspection helps potential homebuyers evaluate a property for safety and structural issues before deciding to buy it, a home insurance inspection is generally not as extensive and is completed on a case-by-case basis.
What is a home insurance inspection?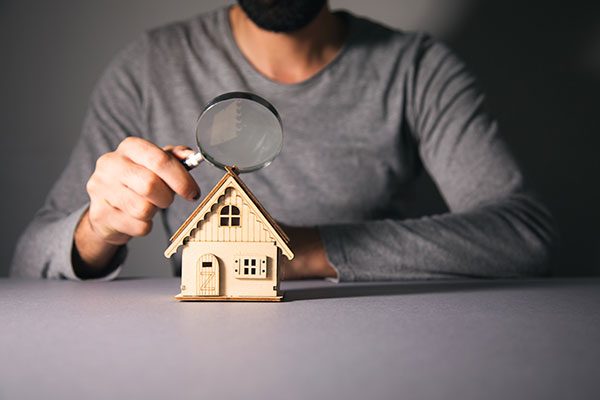 It's an inspection of your home done for insurance purposes alone. The entire process could be as simple as a qualified inspector or your insurance agent driving by your house to look at your home exterior or a physical visit to your house. Generally, during a home inspection, the inspector takes between 30 minutes and four hours to assess your home.
An inspection usually happens a few weeks after your insurance policy starts. The company will cover you under a tentative policy in the interim to make adjustments to the plan based on the inspection results.
In case the insurer requires a more thorough interior inspection, the inspection will focus on the HVAC system, plumbing system, and electrical system. Additionally, it may involve inspecting safety measures such as smoke detectors, carbon monoxide detectors, fire extinguishers, and anti-theft equipment.
Why does my insurance company want to inspect my house?
The home insurance company, at the time of providing you with new insurance or renewing an existing one, does its due diligence to analyze the risk of insuring your home.
The two most common reasons for a home insurance inspection are to appraise your home's replacement cost (the costs of labor and the materials to rebuild a house) and to address any pre-existing risks your property had.
These factors determine the price of your insurance premiums and the analysis of your property's overall condition.
The inspectors are highly-skilled professionals who are trained to detect even the slightest flaws and dangers despite the short inspection procedure. Moreover, an inspector uses different factors for the assessment of the insured property. It could be the size of your house, its location, and the age of the house.
When is the home insurance inspection required?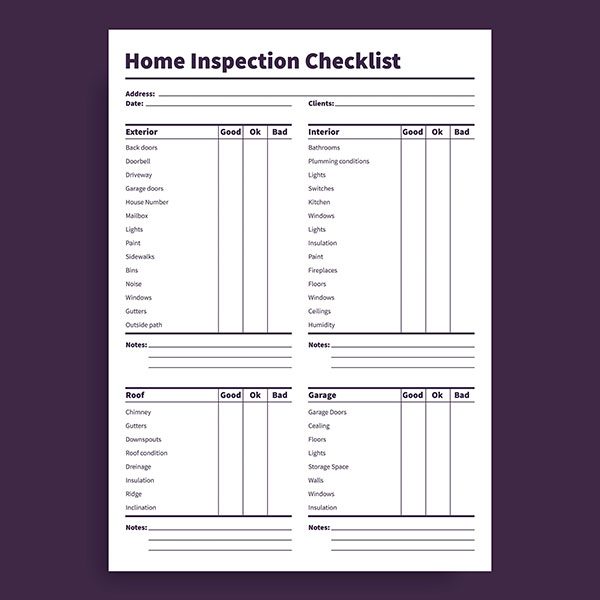 While home insurance inspections may not be absolutely essential, most companies require a home inspection, at the insurer's discretion. The situations that make an insurance inspection a necessity is if you:
Live in an older home
Are switching insurance companies
Haven't had a home insurance inspection in a decade
Do you get time to prepare for a home insurance inspection?
Having the right insurance policy in place is an essential part of protecting your home – perhaps your most valuable possession. If you're looking to find the most dependable home insurance, you'll have to endure an inspection first.
Like with all processes, preparation for the inspection is key. The last thing you want is to be caught off guard and have your insurance canceled. Therefore, it's important that you prep in advance, formulate a home inspection checklist, follow a home maintenance schedule, and be ready for the inspector's visit.
Keep in mind that the insurance inspector may or may not give you sufficient notice before arriving for the procedure. And, may also take photographs of the problem area as proof. Therefore, it's a good idea to be well-prepared. You cannot afford to not cooperate with the inspector or else the insurance company will cancel your homeowners' insurance policy or not renew it at all.
How can you prepare for a home insurance inspection?
Always use your common sense and see your property from an inspector's perspective. To do this, take a walk around your house and watch out for potential shortcomings, dangers, and liabilities. These signs could include overgrown trees, a damaged roof, an unsecured pool area, safety hazards, or fire hazards. You need to repair the problematic areas and check them off from your home insurance inspection checklist.
You could begin your prep by looking at some vital parts of your home:
Basement for cracks in the home foundation, signs of mold and mildew, or water damage.
Attic for water damage, insect infestation, and rodents.
Roof for damage, debris, or missing roof shingles.
Chimney for cracks, damage, or missing bricks.
Rain gutters for dirt and maintenance issues.
Doors and windows for any problem with the locking mechanism or damage.
Walls and ceilings for cracks, stains, or water damage.
Safety equipment for battery life, expiration dates, and malfunctioning.
Whole-house systems for plumbing, electrical, and HVAC problems.
What is the cost of a home inspection?
The average cost of a home inspection can be anywhere between $300 and $500. However, this rough estimate depends on factors such as the age and condition of the house, its size, and its location.
How often do insurance companies conduct inspections?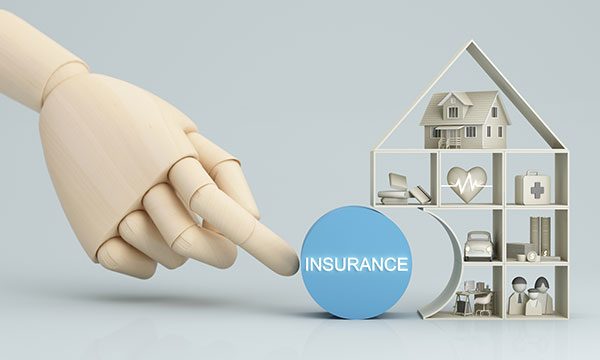 A home inspection for insurance usually takes place 30 to 90 days following the policy's commencement date. An interior examination, an exterior inspection, or both may be necessary for your home. Your homeowners' insurance premium may go up or down following the house inspection.
What does a home insurance inspector look for?
Basically, the insurance companies inspect your home for potential red flags that might be responsible for you filing a claim or increasing the chance of an injury on your property. A visible sign of structural damage, a potential safety risk, or inadequate home systems are all red flags and need to be eliminated.
A home inspector will especially look for:
Signs of water damage, rot, or decay.
Visible structural cracks.
Insect or rodent infestation.
Mold and mildew.
Faulty home security systems.
Inefficient ventilation system.
What happens after a home insurance inspection?
After the inspection, all the observations, data, summaries, checklists, notes, and photographs are used to create an extensive report or a complete assessment of the overall condition of your home and its systems. The document also contains recommendations for the required replacements or repair work.
The inspection report then reaches the homeowners' insurance company where it is reviewed to determine whether you've passed or failed the inspection. If pass your homeowners' insurance inspection, you'll be given a new policy with good terms or your current policy will remain in effect. If your home fails the inspection, you can ask for a copy of the report and see if you can make improvements to your home.
Key takeaway
If you've bought an insurance policy and you get a notice for a home insurance inspection after a few days, you needn't fret. Insurance companies can take up to 90 days after issuing the policy to decide whether or not your home needs an inspection.
Such an inspection, done from time to time, helps the insurer make sure that the insurance coverage is sufficient and correct.
The inspection helps prepare a detailed report, complete with pictures, to assess your property's condition.
Why does my insurance company want to inspect my house now?
was last modified:
November 27th, 2022
by
Recommended