Baby Boomers Home Renovation Trends
When it comes to home renovations, there's one group of homeowners who make up a significant portion of the renovation market: Baby boomers. According to a report from the Joint Center for Housing Studies at Harvard University, it's likely that by 2025, boomers (homeowners age 65 and older) will make up one-third of the home improvement market. Let's take a look at why boomers are doing so much renovating, and what those projects tend to consist of.
Why Baby Boomers Are Remodeling?
There's a simple reason why boomers are renovating their homes: They want to stay in their homes as they retire and age. Renovating allows boomers, who have saved money over their careers, to transform the areas in their homes that they don't currently like.
Plus, with many boomers living in houses that are decades old, their homes are ready to be remodeled. With the added time that retirement brings, boomers find that they are suddenly able to take on those home renovation projects that they've always wanted to get done.
Because boomers often face mobility issues and may rely on wheelchairs or walkers, they'll find that their homes need renovating if they're going to be able to safely stay in those homes. When boomers are no longer able to live at home, analysts predict that approximately 12 million of those homes will be put on the market. This is likely to happen by 2025.
As for the changes that boomers are making to their homes right now, there are four major areas that they're targeting with their home renovations.
Landscaping
As boomers age, low-maintenance landscaping options become preferable. Not only do boomers want a beautiful yard that they can enjoy with family and friends, but they also want low-maintenance options that are still attractive.
Some of these low-maintenance landscaping options include creating outdoor living areas with a stone base, so there's less grass to care for. Alternatively, some boomers may opt to install artificial grass in their yards, which requires almost no maintenance and is far easier to care for than a large lawn of natural grass is.
Boomers may also opt to keep their natural lawn but to install a sprinkler system, or simply hire a landscaper to take over those lawn care duties for them.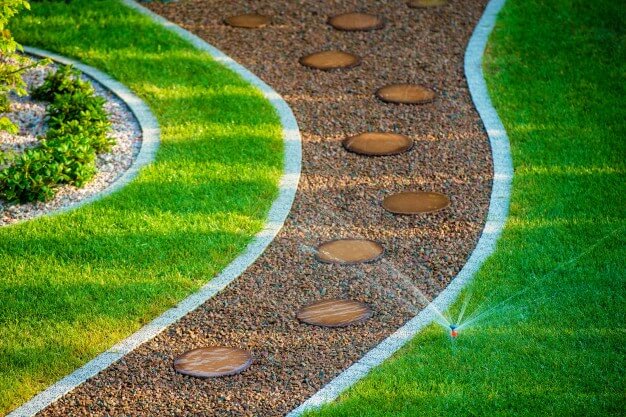 Garden photo created by welcomia – www.freepik.com
Weeding a garden takes time and may be more physically demanding than some boomers can handle, either now or in the future. Mulch beds minimize weeding while helping to fertilize plants for a healthier garden. As an alternative to mulch, some may choose to use crushed stone in beds. Crushed stone doesn't decompose like mulch does, so the stone will never need to be replaced.
For beautiful gardens, perennials won't require future replanting year after year, and when chosen carefully, can bring some beautiful color to gardens. Boomers can also strategically choose native plants which are able to endure the weather fluctuations and which won't require additional care like covering in the winter.
Deck and Patio Renovations
For boomers who want to enjoy the outdoors during their retirement, a deck or patio serves as a central gathering place. Boomers may request particular improvements to a deck or patio that make for increased safety, like new handrails, the elimination of stairs, and the addition of ramps for wheelchair accessibility.
No deck or patio is complete without furniture, and you'll see a preference for comfort and accessibility when many boomers choose their patio furniture. Many boomers will look for chairs and couches that are easy to get in and out of, meaning they need to be positioned at a height that's ideal for the individual using them.
Kitchen Renovations
For boomers, kitchen renovations are a way to improve both safety and accessibility in the space. They may seek to widen doors and make the kitchen space larger so that it's easy to enter in a wheelchair.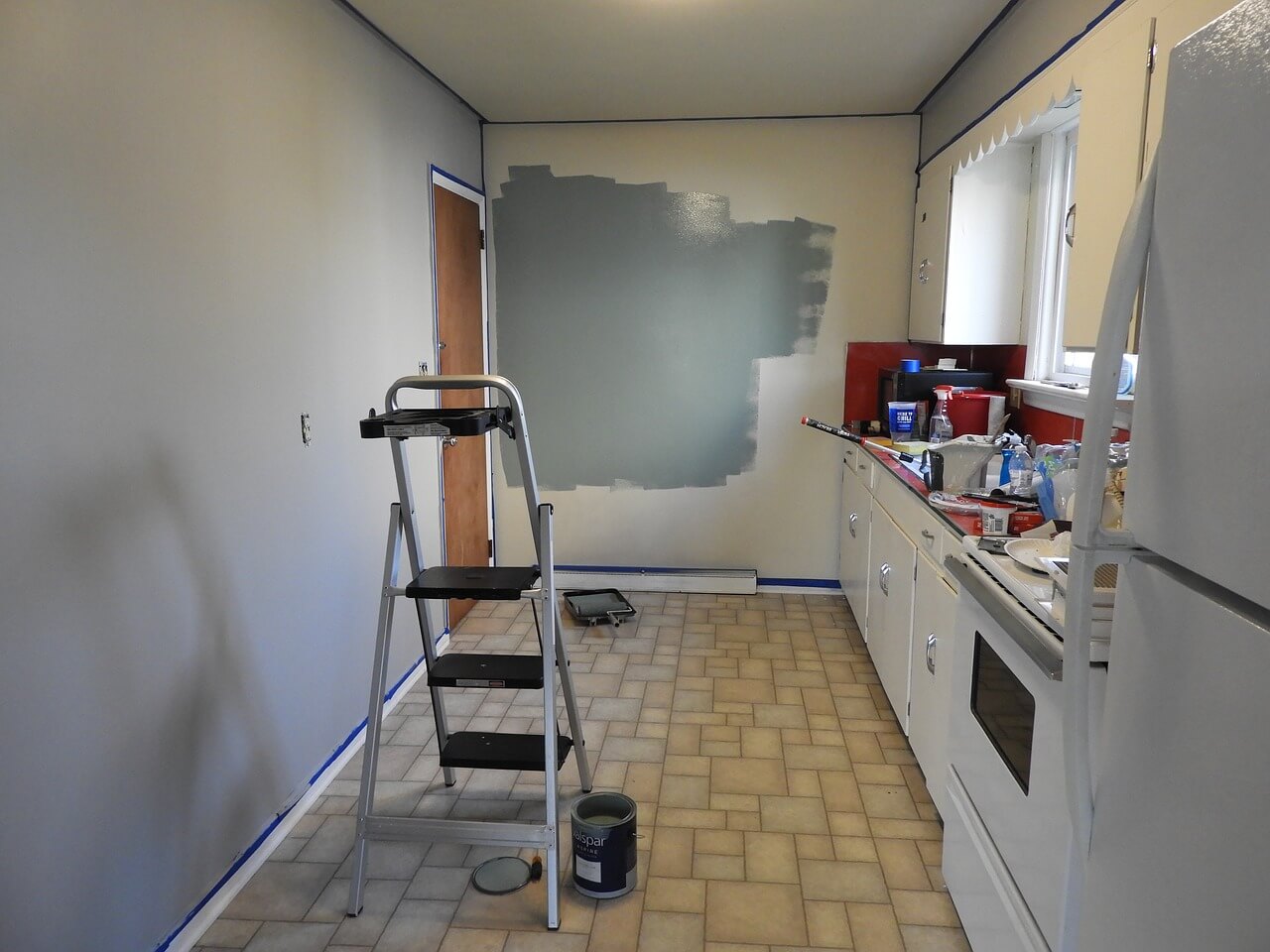 Pixabay
or simply leveling out door frames are also important accessibility improvements for many older homes. Some boomers may request anti-slip flooring in their renovated kitchens for added safety.
While any kitchen renovation usually involves purchasing new appliances, boomers tend to want improvements that make daily life easier, like motion-sensor lights and faucets. They may also strategically design their cabinets and the overall layout of the kitchen so that items and supplies are always within easy reach.
Read more: Helpful Tips For Your First DIY Home Renovation
Bathroom Renovations
Bathroom renovations are often done for practicality, but also with attention to beauty. Boomers often replace their bathtubs with more accessible walk-in showers. You may also see them install safety rails and possibly widen doorways and even redesign the bathroom so that it's easily navigated with a wheelchair or walker. Some boomers request that a toilet to be positioned at a height that is close to the height of their wheelchair for easier transitions.
There are many different ways that boomers may decide to renovate their homes. These improvements not only make the homes safer for baby boomers as they age, but they're also an opportunity for boomers to turn their homes into ideal spaces for them to enjoy their retirement years.
Read more: 5 of the Best Home Automation Products for Aging in Place
Baby Boomers Home Renovation Trends
was last modified:
May 18th, 2022
by
Recommended