Which are the safest large cities in America?
Are you planning to relocate to a new place in the United States? If so, make sure you keep an eye out for the safest large cities in America. In fact, we'll help you with just that.
Living safely is at the top of everyone's list when it comes to moving to a new place. With so many awful stories of break-ins and home invasions on the news every day, it's understandable to want to move somewhere you and your family feel safe. 
While you can strengthen your security with preventative measures such as security cameras, burglar bars on windows, neighborhood watch programs, and smart safety devices, choosing a safe city is the first step toward a safer life.
There's no denying that violent crime, especially gun violence with mass shootings, is on the rise in America's biggest cities. Therefore, the safest option is to stick to a place that has a low, uniform crime rate.
How do you define safety? Is the crime rate the only factor?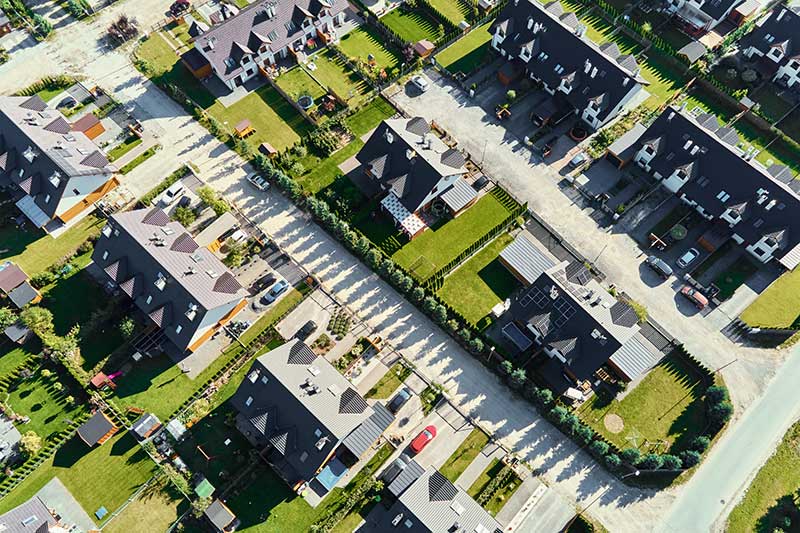 Safety in a city or community can be defined as the absence of harm or danger and the presence of conditions that promote the well-being and security of its residents. While crime rates are an important aspect of safety, several other factors also contribute to a safe environment.
Promptness of the emergency services: The presence and responsiveness of emergency services such as police, fire departments, and medical services are vital for public safety. Quick response times and effective emergency management systems are crucial in handling crises and minimizing harm.
Social cohesion and community engagement: Strong social networks and community engagement foster a sense of belonging and collective responsibility. For instance, when community members are connected and engaged, they are more likely to look out for each other, report suspicious activities, and address safety concerns collaboratively.
Education and awareness: Promoting safety through education and awareness programs helps individuals and communities develop the knowledge and skills needed to protect themselves. This includes teaching personal safety, raising awareness about potential hazards, disaster preparedness, and road safety.
Economic stability: A stable and thriving economy contributes to safety by reducing social inequalities, providing employment opportunities, and improving overall living conditions.
Access to justice: A fair and efficient legal system, access to justice, and the presence of mechanisms to address grievances contribute to a sense of safety and security. When individuals feel that they can seek justice and have their rights protected, it enhances overall community safety.
These factors collectively shape the safety of a city or community. While crime rates are an important metric, considering these broader aspects allows for a more comprehensive understanding of safety and enables communities to address various safety-related challenges.
Why do most people want to live in the safest metro areas in America?
Most major metro areas are magnets for those looking for a better quality of life, education, public transportation, and more employment opportunities. Despite big-city problems such as increased population, traffic, pollution, and high living expenses, many people are willing to make a shift.
If you live in the safest large cities in America, you are less likely to worry about violent and property crimes. Furthermore, there's less likelihood of people living below the poverty line as the average median household income in these metro cities is higher than the national average. The average salary is approximately $75,928 in some of the safest U.S. cities. That's 17% above the national average.
Also, safe cities spend less on public safety than the most dangerous cities in the U.S. Another finding is that metro cities have more high school graduates than the average American city – about 3% more than the national average.
And, here's another observation – the unemployment rates are lower in the safest large cities in America.
So, which American cities are among the safest?
Here are the top safest large cities in America. We've taken into consideration certain factors such as the murder rate, assault rate, and violent crime rate to curate the safest cities list.
Virginia Beach, Virginia
Virginia Beach
Total population
454,353
Murder rate
3.08
Rape rate
22.45
Robbery/Theft rate
59.87
Aggravated assault rate
52.16
Total violent crime rate
137.56
The reason why Virginia Beach is the safest large city in the U.S
Virginia Beach offers its residents numerous advantages, including a prosperous economy, a strong emphasis on well-being, and the most competitive tax rate in the region. Moreover, the community in Virginia Beach has a deep-rooted commitment to ensuring the city's safety, both in terms of financial investments and time devoted. There's no doubt that Virginia Beach stands out as an excellent choice for tourism, residence, and raising a family. It may have a high cost of living but doesn't compromise on safety.
Honolulu, Hawaii
Honolulu
Total population
990,384
Murder rate
3.23
Rape rate
28.78
Robbery rate/Theft rate
91.68
Aggravated assault rate
122.68
Total violent crime rate
246.37
The reason why Honolulu is a safe city to live
Honolulu has a geographical advantage. That is to say, the isolated location of the island is a deterrent to criminal activities. That's because it becomes more challenging for offenders to flee to other states or countries. There is a relatively low crime rate in Hawaii when compared to other U.S. states. It can be attributed to various factors, such as the substantial presence of law enforcement in the city. Additionally, there are great community initiatives such as the Neighborhood Security Watch.
San Diego, California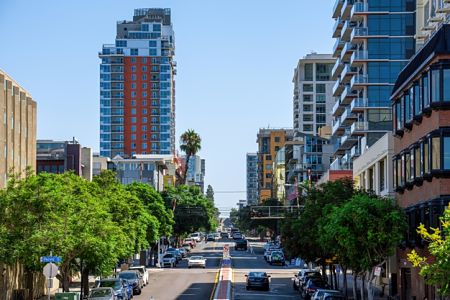 San Diego
Total population
1,424,116
Murder rate
2.46
Rape rate
39.25
Robbery rate
99.01
Aggravated assault rate
225.89
Total violent crime rate
366.61
Why is San Diego one of the safest places to live
The crime rate in San Diego is quite low by American standards. For example, many San Diego neighborhoods such as Scripps Ranch, Carmel Valley, and Fairbanks Ranch have a crime rate close to zero.
The San Diego Police Department strives to combat crime and decrease repeat offenses. It boasts extensive training and advanced equipment, thanks to a notably generous budget. Moreover, with a higher ratio of officers per resident compared to other cities of similar size, help is readily accessible whenever the need arises.
El Paso, Texas
El Paso
Total population
688,667
Murder rate
2.76
Rape rate
53.87
Robbery rate
58.08
Aggravated assault rate
264.13
Total violent crime rate
378.85
The reason why El Paso features in the safe city list
Due to its affordable housing, high quality of life, and substantial population of families and retirees, El Paso consistently appears on the list of U.S. cities with low crime rates. Many El Paso neighborhoods boast excellent schools, parks, and restaurants. Most importantly, the local police department is always trying to deter border crime, contributing to the overall safety of the city.
San Jose, California
San Jose
Total population
1,037,529
Murder rate
3.08
Rape rate
55.03
Robbery rate
132.62
Aggravated assault rate
212.91
Total violent crime rate
403.65
The reason why San Jose is a safe place to live in the U.S.
San Jose boasts a varied economy encompassing sectors such as advertising, biotechnology, computer technology, electronic equipment manufacturing, food processing and packaging, healthcare services, hospitality management, insurance, medical technology, and software development. This diversity acts as a shield against the frequent economic downturns experienced by other cities in California. Not surprisingly, San Jose maintains one of the lowest unemployment rates in the state.
The San Jose Police Department maintains low crime rates through its implementation of community policing and strategic enforcement techniques. They actively collaborate with community organizations such as the Citizens' Police Academy and Citizens on Patrol to foster citizen involvement and create a safer environment for residents and visitors.
Austin, Texas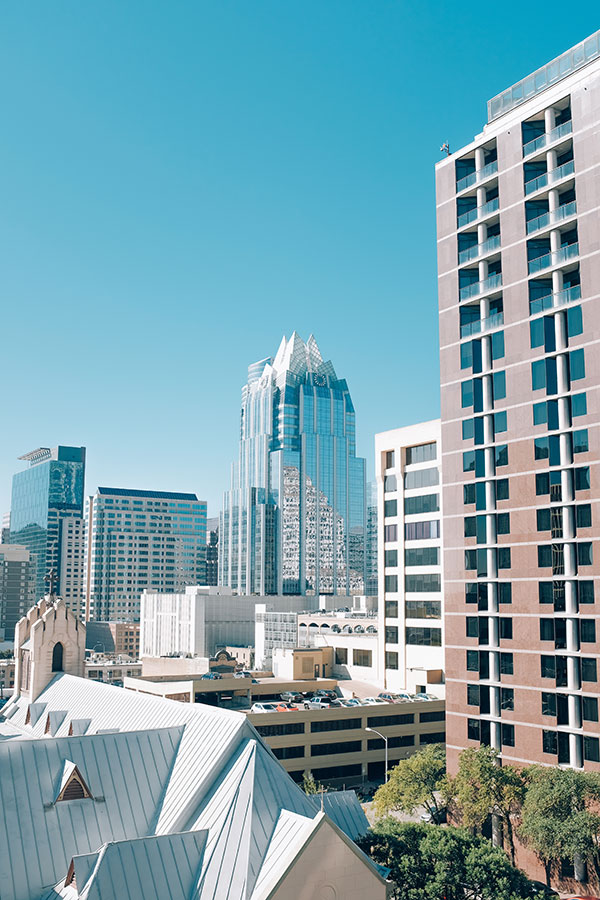 Austin
Total population
971,949
Murder rate
2.57
Rape rate
85.81
Robbery rate
101.55
Aggravated assault rate
224.91
Total violent crime rate
414.84
The reason why Austin is a safe U.S city
Austin is a bustling city that offers numerous avenues for community engagement and like-minded residents. It provides ample employment prospects. The wonderful city has a reputation for being a safe and secure place to live. With community-focused policies and a highly trained police force, it's no wonder why.
Mesa, Arizona
Mesa
Total population
492,268
Murder rate
4.67
Rape rate
51.19
Robbery rate
92.23
Aggravated assault rate
267.74
Total violent crime rate
415.83
The reason why Mesa qualifies as one of the safest cities in the country
Mesa is one of the safest metropolitan cities in the U.S. City officials help maintain a safe environment through effective policing, community outreach, and enhanced training of the police force. As a result, the arid city enjoys a crime rate lower than the national average.
Tampa, Florida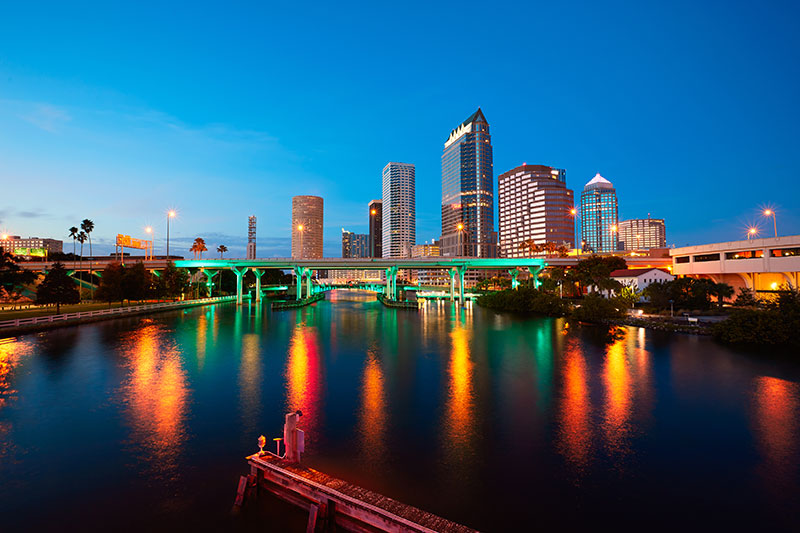 Tampa
Total population
384.360
Murder rate
10.15
Rape rate
31.48
Robbery rate
105.63
Aggravated assault rate
317.15
Total violent crime rate
464.41
The reason why Tampa is a safe American city
Tampa stands out as one of the safest major cities in Florida. And, it ranks as the 8th safest across the United States. It not only offers an excellent living and working environment but also maintains a lower incidence of crime, including violent crimes and property crimes compared to national averages. However, it is worth noting that while the homicide rate in Tampa may be relatively higher compared to other cities on this list, indicators for crimes such as burglary and motor vehicle theft are comparatively lower.
Which are the other safe big cities in America?
Some other U.S cities worth mentioning in this list are Naperville, Illinois, Sunnyvale, California, West Covina, California, Port St. Lucie, Florida, Carmel, Indiana, Glendale, Arizona, Fort Collins, Colorado, and Cape Coral, Florida.
Which are the most dangerous cities in America?
There's no denying that violent crime and property crime rates have increased even among the safest big cities. And, the situation is much worse in cities that have been deemed unsafe by experts who analyze crime data. Some of the dangerous U.S. cities include St. Louis, Missouri, Birmingham, Alabama, Baltimore, Maryland, Memphis, Tennessee, Detroit, Michigan, Cleveland, Ohio, New Orleans, Louisiana, Milwaukee, Wisconsin, Kansas City, Missouri, and Philadelphia, Pennsylvania.
Safest large cities in America: Last thoughts
When it comes to the safest cities in America, there are some notable contenders where crime rates remain remarkably low. It's mostly thanks to the efforts made by the residents, government officials, and the police force. They jointly create this secure environment for residents and visitors alike.
Which are the safest large cities in America?
was last modified:
June 9th, 2023
by
Recommended