Are burglar bars for windows effective?
You may know burglar bars for windows as security bars, window grilles, window bars, window guards, or window lattices. Quintessentially, these are thin metal beams that fit into your existing windows – vertically or horizontally. The most obvious goal is to prevent a burglar from getting in. And hence the name!
The metallic bars are affixed to your home windows so strongly that an intruder is not able to remove them without using elaborate tools such as an electric grinder.
Besides keeping intruders out, this kind of fitment also prevents any accidental window falls.
That's why it's important to pay a lot of attention to windows at the time of building a new house or renting a house. If your house is on the ground floor, you'll need to keep the safety factor in mind. These solid metal window grids will prevent intruders from getting in through an open or broken window.
If you have mixed feelings about installing window bars because they will take away from your home aesthetics, do consider their deterrent effect on unwanted "guests". Particularly if you're worried about neighborhood safety or the growing crime rate in your locality. Burglar bars for windows may be a wise investment.
How much are burglar bars for windows?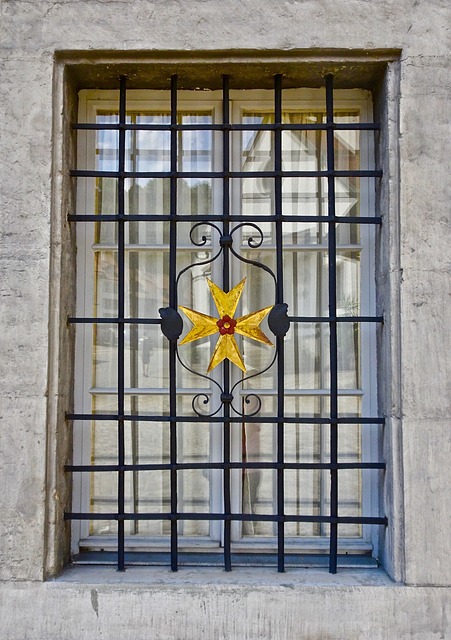 The average cost to install window bars runs to about $935. Most homeowners spend between $515 and $1,385 for their home windows. The exact burglar bar cost varies according to a lot of factors such as your window size, the labor cost of installing the fitment, the window bar material, and whether it has a powder coat finish or not. Aluminum or steel bar prices will be different from the cost of the heavier wrought iron window bars. Moreover, if you want your window bar guard custom-made with decorative designs, you'll have to shell out more money.
Are burglar bars effective?
There's no doubt that window security bars do a good job of burglar-proofing your home – acting as an immediate deterrent for a burglar thinking of breaking into your home. Bars on the windows are designed to withstand a good amount of force.
Houses without these bars are at high risk. And, intruders are on the lookout for such houses where they can be in and out in just a few minutes. A glass window without any safety bars – however, tamper-resistant it is – allows them easy access and minimal risk of getting caught.
Apart from providing protection against any break-in or burglary, window bars also ensure safety for pets and children. And, they allow safe and open ventilation. This is especially true for places with hot weather.
Is it legal to put bars on windows?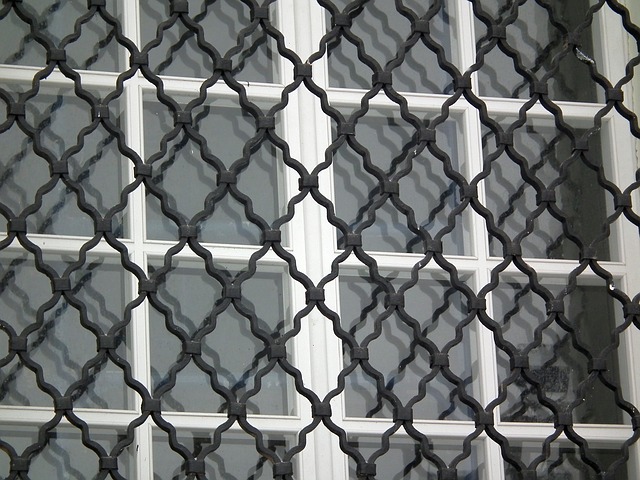 Having permanently closed burglar bars for windows is a big no-no in many states such as Mississippi, California, and Texas. There are security concerns as people can be trapped inside apartments and houses in case of a fire breakout.
These states have regulated the type of window bars and their installation. For example, in California, the bars can't be installed on a building owned by a public agency. The California Building Standards Code mandates that all window bars must have a security release mechanism. That is to say, houses in California can only have openable burglar bars for windows to enable emergency escape or rescue. Even mobile homes and manufactured homes should have at least one openable window or door.
Moreover, all real estate contracts in California must have details of the release mechanism for the window burglar bars.
In the case of a rental property, most contracts prohibit any structural changes or window renovations. If you're planning to add burglary bars to your rental home, always check with your landlord first.
Are there ways to make windows with burglar bars look attractive?
Some homeowners may complain that these window grilles detract from their house's visual appeal. However, there's no doubt that your home is safer with window bars installed. What you can do is make the best use of your window bars by altering their appearance for better aesthetics. Keep in mind that the easiest way is to clean them regularly. Here are some of the ideas to make your window bars look good:
Take the help of a local wrought-iron craftsman to customize your window bars to suit your home design.
Beautify your windows with foliage. You could train ivy to go up the bars – giving a cottage-like vibe to your home.
Grow your favorite flowers or plants in window boxes.
Install colorful wooden shutters as a way to dress up your security bars.
Paint the bars in vibrant colors.
Quick takeaways regarding window security bars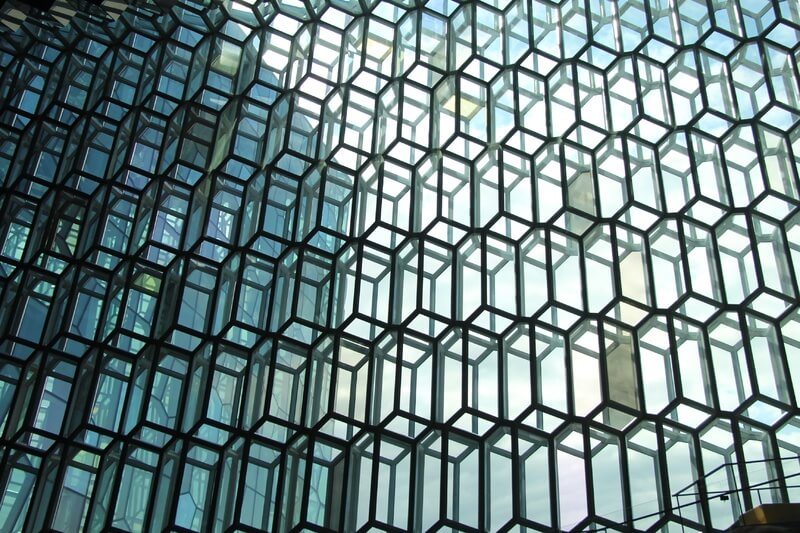 If you're looking to improve your home's security system, installing window guards may be an expensive way to go about it.
These bars are best for basement windows as well as ground floor windows.
The metal bars provide safety, prevent accidental falls, and allow good ventilation at all times.
The mounting hardware is sold separately and then affixed to your existing window openings. It's easy to install. In fact, you can even make it a DIY project.
Exterior bars are installed on the outside, while interior bars are installed from the inside. Interior ones are a better solution in terms of added safety. They are more difficult to break into as anyone trying to remove them will have to first pry open or smash the window glass. And that can alert the homeowner.
As compared to other security home systems such as cameras, alarm systems, or window sensors — installing window bars is a one-time investment.
You can attach the bars either inside or outside of your windows depending on your preference or the building code.
Bars must have a release mechanism to allow the inmates to make an emergency exit through the window in case of fire.
Last thoughts
Despite some of the best security systems, your windows can be a weak spot for burglars to break into your home. Worrying about your home's safety will only prevent you from sleeping soundly at night. If you live in a one-story home, you may want to consider installing window bars as a good way to beef up the security of your home. The bottom line is, that these burglar bars are a great way to protect you, your family, your possessions, and your home (your biggest financial investment) from any kind of invasion.
Are burglar bars for windows effective?
was last modified:
June 22nd, 2023
by
Recommended