Top reasons why moving to San Diego is a great idea
There are few cities as beautiful and relaxing as San Diego. If leading a laid-back life, catching some waves, and chilling with friends and family at a local craft brewery is your thing, you will LOVE the sun-drenched San Diego. And, if you're already thinking of moving to San Diego, here's everything you'll need to know before making the big shift. Read on to find out why "America's Finest City" is such a great place to live.
With easy access to theme parks, airports, and year-round sun, San Diego offers its residents a paradise that's simply amazing!
Where is San Diego located?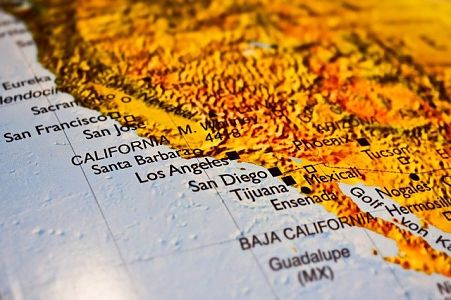 San Diego is the southernmost major metropolitan area in California. It's the state's second-largest city. Interestingly, it's situated on the coast and is 20 miles north of Mexico and 120 miles south of Los Angeles. That's why San Diego residents get to enjoy a diverse landscape. Just imagine, you could be spending your mornings soaking up the sun on the beach and then driving up the slopes in Big Bear later. All in one day!
Some interesting quick facts about San Diego
San Diego, one of the fastest-growing cities in the United States, is a thriving hub for young professionals, with a median age of 32 to 35.
"America's Finest City" has great weather with average temperatures in the 70s all year round.
San Diego is home to big companies such as Qualcomm and Sempra Energy.
The place has the most avocado farms in the country.
San Diego job market
In San Diego, sectors such as international trade, manufacturing, military, and tourism form the backbone of the local economy. Apart from these, there are lucrative fields of professional and business services such as architecture, engineering, and scientific research. Additionally, lately, there has been growth in the construction field, government services, education, biotechnology, healthcare, and tech industries.
No wonder, San Diego is a magnet for young graduates with big ideas and lots of energy.
Cost of living
San Diego is a relatively expensive city in the United States — much more than similar-size cities such as Philadelphia, Pennsylvania, and Phoenix, Arizona. Of course, much less than Los Angeles and San Francisco. The cost of living is 42% higher than the national average of the country yet the average salary in San Diego is not much at $53,915.
The median home price is $795,865 and the median rent is $2,385 per month. Since square footage comes at a high cost, the average size of homes is small. The median household income is about $80,000 while the per capita income is $40,760.
Why is the Kukun iHomeReport the best CarFax for homes? Let's find out!
Best San Diego neighborhoods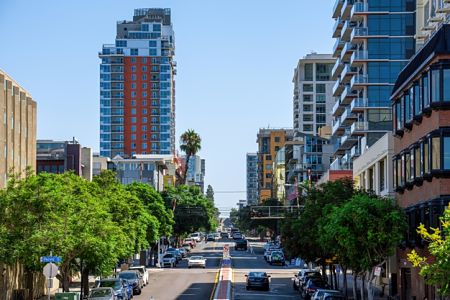 San Diego is home to a wide variety of neighborhoods — each locale suiting different people in different ways!
Carlsbad
It's an ideal place for people wanting to escape the hustle and bustle of city life. The beautiful beach community has some great options for food and drinks. Interestingly, this walkable village area has some fantastic schools. And, it's home to the Legoland California theme park and the Tamarack Surf Beach. So, you can look forward to some great family fun.
La Jolla
This downtown San Diego neighborhood is for those who want to live in an upscale area. The beach town is home to the University of California, San Diego. You can find a variety of upscale shops, fantastic schools, good food joints, and stunning beaches here.
Mission Hills
The posh neighborhood in San Diego has a rich history. With beautiful homes built in Craftsman style, Prairie style, and Spanish Colonial Revival styles, just the architecture makes it worth visiting the place.
Oceanside
This military city (home to the Marines) is located 38 miles north of San Diego. The lovely neighborhood also has great beaches and good restaurants. Since it's one of the stops on the Amtrak Pacific Surfliner route, you can easily and conveniently explore the area.
Hillcrest
The unique area is one of the most laid-back neighborhoods and is home to San Diego's LGBTQIA community. Close to Balboa Park, Hillcrest is a tourist's delight with some fantastic ethnic cuisines and great bars. There's even a farmers market on Sundays to cater to the health-conscious. You can shop for fresh, local produce and handmade craft items here.
Gaslamp Quarter
Gaslamp Quarter is a great stop for people who enjoy lively bars, restaurants, and nightclubs. Life here is never boring!
San Diego schools and education system
Besides the 113 elementary schools, 23 junior high schools, 28 high schools, and 45 charter schools, San Diego is home to some excellent colleges and universities such as the world-class University of California — ranked highly by the U.S. News and World Report.
There's also the San Diego State University and several private universities such as the University of San Diego, Point Loma Nazarene University, San Diego Christian College, and John Paul the Great Catholic University.
San Diego weather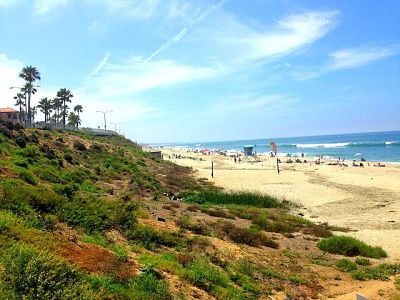 Living in San Diego is all about enjoying days of sunshine and ideal temperatures in the low 70s. Southern California boasts a temperate climate all year round. While the temperatures do not vary much from one season to another, there's rain from December through March. If you see the average temperatures — July, August, and September are the warmest months of the year.
San Diego's dryer summer seasons and prevailing winds do cause the occasional wildfire hazards.
But the good news is, if you're moving to San Diego, you needn't carry your heavy coats, boots, and woolen.
Read more: Why are so many homes for sale in Prescott, AZ
San Diego beaches
If you love staying outdoors, and surfing, the beaches in San Diego will lure you. Some of the popular San Diego beaches include Ocean Beach (surf shops, yoga studios, and outdoor cafes), Point Loma (boating culture, outdoor activities, seafood restaurants), and Coronado (home to the Hotel del Coronado and the Glorietta Bay). All these beaches have numerous seafood and Mexican food restaurants!
San Diego's fitness and outdoor scene
San Diego is a paradise for fitness buffs. A run along the beach, watching the sunrise, sounds dreamy, right? You can even explore the Torrey Pines State Natural Reserve in Del Mar or go on a hiking trail through the Devil's Punchbowl, or climb the San Elijo Hills. With a variety of museums, multiple theaters, performing art venues, scenic gardens, and hiking trails — San Diego is anything but boring for a thrill seeker.
Family fun and entertainment scene
San Diego has some amazing spots to entertain the whole family. For example, the unique San Diego Zoo is one of the most famous zoos in the entire world — with more than 3,700 animals living in open-air habitats. Another place that shouldn't be missed is the Safari Park. And, SeaWorld San Diego is a heaven for those who love to explore the marine world up close and personal.
The impressive Balboa Park houses a number of art galleries, museums, artists' studios, and gardens that are perfect for weekend family time.
And, for a truly magical experience, there's the famous Disneyland — located on 120 acres of land in Anaheim. You can have your fill of rides and entertainment, and then some more!
Apart from these, there are interesting festivals, farmers' markets, picnics in parks, and meet-ups with friends at beaches happening all the time.
Read more: Essential colonial interior design elements
San Diego public transportation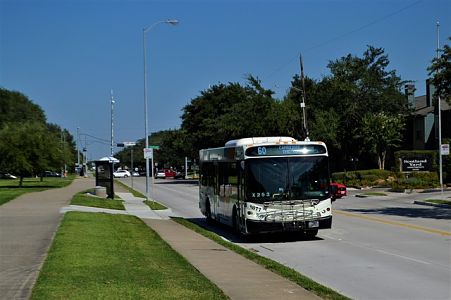 San Diego has a convenient public transportation system, using which you can explore the whole city either via the bus or through the trolley system. And, if you're often on a trip outside the state, there's a convenient airport too. You can get around — both inside and outside — San Diego easily.
Freeways
These freeways and local highways connect San Diego to the rest of the state. They make getting around the city or outside a breeze.
Amtrak
You can book a ride along the coast from one of San Diego's numerous Amtrak stops on the Pacific Surfliner. The Pacific Surfliner connects San Diego to Los Angeles, Santa Barbara, and San Luis Obispo. Apart from convenience, this route offers some seriously stunning ocean views.
San Diego airport
There's good news for those who need to head out of state regularly. San Diego has a premier international airport to boast, the San Diego International Airport. It provides nonstop international flights to countries such as Germany, Japan, and the United Kingdom. What's more, there are convenient bus and trolley services to take you to and from the San Diego International Airport. That way, you can avoid paying for overnight parking charges while being away.
Read more: Best neighborhoods in Sacramento
Last thoughts
The city of San Diego has something for everyone. Stunning beaches for a beach bum, museums and art galleries for an artsy person, cool hiking trails for an outdoorsy person, and amazing restaurants and bars for a foodie!
According to US News, San Diego is the 36th best place to live and the 51st best place to retire to. This research is based on the cost of living, quality of life, the top-rated schools and colleges, and a promising job market.
If you're moving to this part of sunny California — whether as part of a corporate relocation or a family move — San Diego will offer you a time to remember. No wonder, most San Diego residents are happy and friendly inhabitants.
Read more: Questions to ask a moving company before your big move
Top reasons why moving to San Diego is a great idea
was last modified:
October 10th, 2022
by
Recommended