Why are so many homes for sale in Prescott, AZ?
Why are so many homes for sale in Prescott, AZ? Well, this Arizona city is indeed quite unique. With a moderate climate, beautiful pine trees, outdoorsy opportunities, great views, affordability, and convenient livability – the place is like a magnet for those who're looking to move to a quieter part of the United States.
In fact, over time, there's been an increase in the number of new people in the area – many of them planning to buy a home here and settle down with their families.
Real estate agents claim that houses priced below $650,000 are the first to go off the market – despite an increase in overall home prices. For instance, April 2022 saw Prescott's home prices go up to 6.2% more as compared to last year.
Moreover, on average, homes in Prescott sell after 17 days of being on the real estate market. This is significantly lower than last year's 37 days.
Keep in mind that the exact numbers may vary a little month-to-month, agent-to-agent, and area-to-area.
The housing market in Prescott is typically a seller's market whereby the demand for homes is more than the supply. In fact, many of the Prescott houses get multiple offers. A standard home sells for about 1% more than the listing price. Hot properties can sell for 4% more than the listing price and may get lapped up in around 6 days.
So, why are so many homes for sale in Prescott AZ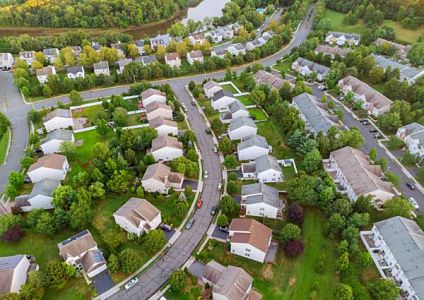 The housing market has been quite favorable to home sellers in Prescott and Prescott Valley in recent times. There are some good reasons behind such a strong seller's market.
Prescott continues to be regarded as a very desirable place to live in – owing mostly to its high livability quotient. In fact, Prescott is witnessing newer housing – most of them pandering to the monied immigrants.
Moreover, the mortgage rates in this city of Arizona are low. But the factor that hits the market in the most impactful way is a low inventory of homes for sale. There's a disparity in the demand and supply ratio – with more buyers than sellers. This has resulted in increasing home values. With buyers willing to pay premium prices for real estate, home sellers are not complaining.
What is special about Prescott Arizona?
Prescott is an interesting city in Arizona. It's located at an elevation of around 5,300 feet and has breathtaking views of the numerous ponderosa pine forests, the Prescott National Forest, granite boulders, sparkling lakes, streams, and meadows. An outdoor enthusiast's dream destination, the lush place has many hiking as well as biking trails, and camping sites. Prescott witnesses four different seasons, including occasional snowfall in the winter season.
In terms of amenities, there are good schools, world-famous colleges such as Yavapai College and Prescott College, museums, local microbreweries, and restaurants serving both local as well as modern cuisines. Plus, there's the famous Whiskey Row that keeps the 'spirited' history of Prescott alive.
The city retains its wild west charm – thanks to its Native American history and the cowboy figures of Wyatt Earp and Doc Holliday still residing in the heart of downtown Prescott.
Are home prices dropping in Prescott AZ?
No. Au contraire, the median home price in Prescott, AZ has gone up from $690,000 in 2021 to $779,500 in April 2022. Today, there are more people looking to buy a home than there are houses available.
In terms of overall liveability (health expenses, food and groceries, utilities, housing, and transportation), Prescott is 12.7% more expensive than Prescott Valley. When measured solely in terms of housing costs, Prescott is 37.2% more expensive than Prescott Valley.
Read more: Why are houses so expensive in Arizona
Why are Californians moving to Prescott, AZ?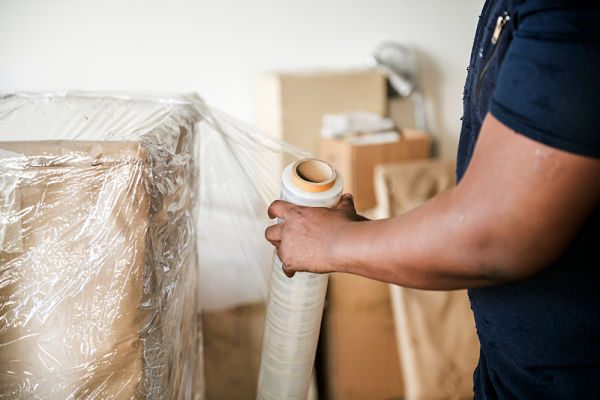 Today, the majority of people relocating to this central Arizona mountain town are from California – many of them retirees or those with young families.
Most of them have large sums of money, obtained through the selling of their pricey California homes. Therefore, they don't mind paying exorbitant real estate costs to construct massive mansions on Prescott's pine-covered hillsides. Otherwise, their proceeds from the home sales would be subject to the federal government's capital gains tax – something they want to avoid paying.
The influx of these monied immigrants is hugely responsible for Prescott's real estate values skyrocketing. For example, lots that sold for $20,000 a few years ago are now selling for $40,000. And, exclusive gated communities are going above $100,000. No wonder, many local Prescott residents resent the growing numbers of 'outsiders'.
Read more: Comparable home sales  
Last thoughts
Why are so many homes for sale in Prescott, AZ? The strong seller's market in Prescott is due to the low inventory of houses for sale, reasonable mortgage rates, and the charm that the place holds for people from nearby states – including California. The relocated Californians are willing to put big money into real estate and the sellers are happy as they're getting more than expected.
Average-size homes get snapped up almost as soon as they enter the housing market. In comparison, bigger houses typically take a bit longer as the buyer pool for them is smaller.
Read more: Moving to Arizona? Explore the best neighborhoods in Tucson.
Why are so many homes for sale in Prescott, AZ?
was last modified:
August 7th, 2023
by
Recommended