How to find the best real estate agent
If you're buying or selling a home, your agent can make a huge difference in whether your experience is successful or stressful. Just like you should figure out your finances prior to putting your home on the market or house hunting, you should also put some work into finding the best real estate agent to fit your needs.
In larger cities, agents may have specialties — such as working with first-time buyers, retirees, or certain neighborhoods. Determine which criteria you're looking for in an agent and how hands-on you'd like them to be. Then, use the following steps to find the perfect agent for your specific situation.
Ask your network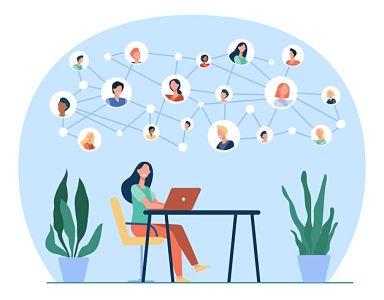 Although it's never a good idea to hire an agent just because they're your best friend's co-worker's uncle, you should reach out to family and friends to point you to a reliable and talented real estate agent. Your network knows you, your personality, and your situation so they may be able to suggest someone who fits your needs. However, this doesn't mean you shouldn't still do due diligence and forego the additional steps below.
Planning to buy a property? You need to get your hands on as much info about it as possible. Kukun iHomeReport will provide you a full report on the house you want to buy. Simply enter the address and you'll be able to download a complete report — including information on previous remodels, building permits, neighborhood comp, etc.
Do your research
A simple online search can tell you a lot about a real estate agent. Examine the agent's online presence, including their website, social media, and any agent pages on real estate sites such as Zillow. Although these pages are generated by the agent and are likely to present them in the best light, you can still tell a lot about their personality, who they typically work with, and in what area of the city.
Like any career, real estate agents need the necessary academic background. So be sure to check if they have a valid license. For example, each state has different requirements for obtaining the license and it's harder to become a real estate agent in California, for example. This means you will more likely deal with a good professional.
To see what others have to say about the agent, pay close attention to reviews left on Zillow, Facebook, or other sites. See if there are patterns of certain negative issues with the agent that several clients experienced. If the agent has lots of positive reviews, it's likely you'll have a positive experience as well. You may also use an agent referral service to find discount agents without sacrificing quality.
Want to save money by getting the best rates on home insurance? You can use our new tool to compare rates from different companies and choose the best suited for you!
Interview at least three agents
You don't have to go with the first agent you find with positive reviews. Instead, find at least three you like and ask for a quick phone call or in-person meeting to get to know them. This is not uncommon, and agents should be willing to answer any questions you have.
During your interview, ask about their specific experience in buying or selling specific types of homes in your price range and in your area. You should be able to gauge if their personality will jive well with your own and if you feel the professional relationship would be a good fit.
If you're a seller, you'll want to ask what tactics the agent will use to sell your home and how they may be able to set your home apart from others on the market. If you're a buyer, you may ask how they can find you a home in a seller's market or help you win a bidding war over other buyers.
Follow up with references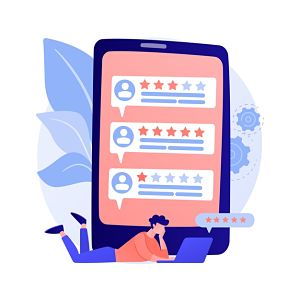 When interviewing agents, ask if you can contact several of their recent clients — ideal ones in a similar situation to your own. These references will probably sing the agent's praises (they were handpicked, after all!), but it's unlikely they'll blatantly lie when asked about the specifics of their experiences.
Ask both negative and positive questions and whether the client would hire the same agent again or recommend them to friends and family.
Read more: Which generation is buying the most homes around the US?
Negotiate and review your contract
It can be common for an agent to ask you to sign a contract saying you agree to work with them exclusively when buying or selling your home. While this may seem odd at first, it makes sense. An agent doesn't want to put in the time and energy to help you buy or sell a home if you can simply jump ship near the end of the deal and use another agent. If this were the case, the new agent would get the commission, and the original agent would get no payment for their work.
The good news is that agent contracts and related are negotiable. In the case of a seller, you may be able to negotiate a reduced commission if you can provide a good reason — like working with a newer agent, putting your home on the market in the off-season, or selling an expensive home in a highly desirable neighborhood. As a buyer, the seller will probably pay the full commission, but you could negotiate a buyer rebate — a refund offered by the buyer's agent after the sale of the home is complete.
Trust your instincts
After you've done your research, met with several agents, and followed up with references, now is the time to trust your gut. You'll be spending a lot of time with your real estate agent and be trusting them with one of the largest financial transactions of your life. Make sure you feel comfortable with them, are able to voice your own opinion, and trust them to lead you through the home selling or buying process.
Read more: Essential questions to ask a realtor when selling your home
How to find the best real estate agent
was last modified:
June 9th, 2023
by
Recommended