Which generation is buying the most homes around the US?
Learning about home buyer and seller generational trends helps the builders understand the latest trends and desires of homebuyers, especially of those who make the largest chunk. And, the homeowners benefit too as they get what they want the most — their own home!
If you want to really understand the home buying and selling trends, the best source is the National Association of REALTORS Home Buyer and Seller Generational Trends report.
Quite surprisingly, the report finds a similarity in the real estate patterns and home buying preferences of the millennials and the silent generation (those between 74 to 94 years of age).
In addition, the report provides insights into the differences across generations of home buyers and sellers. To understand this more, let's view some of the findings of the report. And, try to understand why the facts are, what they are!
The findings: Homebuyers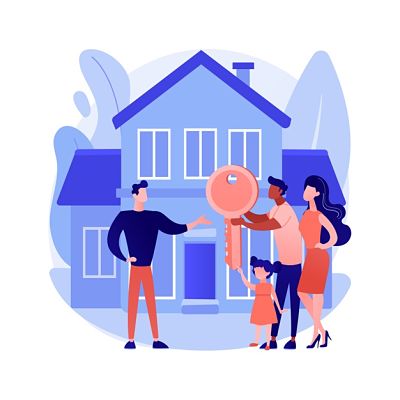 Millennials or Gen Y — including both younger millennials (22 to 29 years of age) and older millennials (30 to 39 years of age), make up the largest share of home buyers. For the seventh consecutive year, this group has been the most active generation of homebuyers.
Interestingly, this generation was okay with the idea of buying a previously-owned home or townhouse. Moreover, they were the most likely to find a house online, by using the internet for their home search.
The most important factors to consider for this millennial age group, when looking for a house, were convenience to their workplace and saving up on commuting expenses.
Planning to buy a property? You need to get your hands on as much info about it as possible. Kukun iHomeReport will provide you a full report on the house you want to buy. Simply enter the address and you'll be able to download a complete report — including information on previous remodels, building permits, neighborhood comp, etc.
Here are some highlights of the report regarding home buyers:
Millennials form the largest group to buy real estate at 38%.
86% of younger millennials and 52% of older millennials were first-time home buyers.
Generation X (40 to 54 years of age) were 23% of recent home buyers.
Younger boomers (55 to 64) consist of 18% of recent buyers while older boomers (65 to 73) consist of 15% of recent buyers.
The silent generation (74 to 94) had the smallest share of home buyers at 6%.
31% of homebuyers who were 40 to 64 bought a multigenerational home. Many of them are residing with their adult siblings, adult children, aging parents, or grandparents.
33% of homebuyers (between 22 to 29) live with parents, relatives, or friends.
Buyers between 39 to 53 had one of the highest household incomes of any generation.
Most single female buyers are in the age bracket 54 to 63 years and 73 to older.
The most common reasons for purchasing a home are different for different generations. For instance, those under the age of 63 years want to own a house of their own. Those among the 63 and older age group buy a house to be closer to their friends and family. Homebuyers between 73 and 93 years desire a smaller home after retirement.
The findings: Home sellers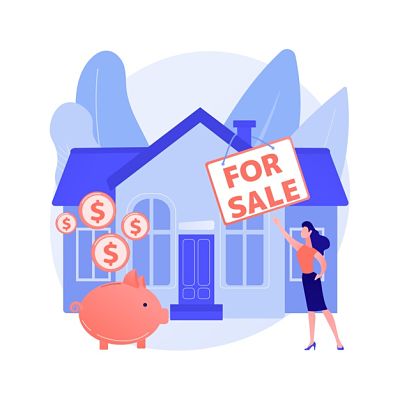 Interestingly, generation X made up the largest group of home sellers at 25 percent. They were followed by those between 64 to 72 years at 22 percent.
Home sellers who are of 53 years or younger tend to gravitate toward buying a larger and more expensive home. On the other hand, sellers who are 54 or older generally downsize and purchase a smaller, less expensive house.
Whatever their reason, this generation is fine with the idea of selling the house they originally lived in.
Even among sellers, nine percent have had to delay moving houses because their house was worth less than their mortgage balance. Or, some of them had to repay their student loan debt.
Read more: What Is the key difference between mortgage and loan?
Other notable findings
All generations of home buyers still consider a real estate agent or broker as their best resource to help them buy or sell a house.
25% of real estate bought by those within the age group of 22 to 29 are located in a small town or a rural environment as they are not in a position to afford high-cost housing.
Their new home's overall affordability is an important factor in influencing their neighborhood choices.
7% percent of those between 40 to 54 have had their buyer application rejected by a mortgage lender.
The oldest and the youngest age groups (74 to 94, and 22 to 29) are similar in their home buying behavior. Most of them are inclined to buy a house for the amenities the new construction communities offer.
38% to 46% of potential buyers between 30 to 39 consider the convenience and quality of the school district as a crucial factor for influencing their home choice.
29% of those in the age group 65 to 73 want convenience and proximity to a healthcare facility.
The average length of tenure in houses purchased by those between 40 to 73 years old is 20 years.
82% of homeowners between the ages 22 to 29 view their home as a good financial investment.
Read more: Why is credit important when you buy a home: Top reasons
The final verdict
In 2020, millennials made the largest share of buyers, followed by generation X.
Furthermore, according to the 2020 home buyers and sellers generational trends report, there is interesting evidence that confirms that millennials are beginning to behave more like the silent generation when it comes to their home purchase.
Despite the obvious age gap, the two groups are like-minded in terms of buying a house that has proximity to friends and family. 53% of them list it as a priority that would influence their neighborhood selection.
Read more: Investing in real estate
Which generation is buying the most homes around the US?
was last modified:
July 8th, 2021
by
Recommended