Best neighborhoods in Sacramento
If you're planning to live in Sacramento, California, we're not surprised. Sacramento is without a doubt one of the best cities to live in. With a rich historical backdrop and year-round mild weather, the city is a popular destination choice for all ages. But, which exact Sacramento area should you zero in on will depend on the reasons for settling down here. Whether you're here for business, as a professional, or to raise a family? To help you, we've listed some of the best neighborhoods in Sacramento and the specific reasons for their popularity.
The beautiful city goes by various nicknames such as the City of Trees, the Big Tomato, and the Camellia Capital of the World. Most residents, though, refer to it as Sac or Sactown. It's the sixth-largest city in California, with a population of approximately 484,550 people. Interestingly, the place boasts a huge diversity that adds to its unique charm.
It's home to Caucasians, Asians, Hispanics or Latinos, African Americans, Pacific Islanders, and Native Americans – all contributing in their way to make this city a great place to live in.
Did you know, the place has a long and illustrious history? It was known as a significant industrial base during the construction of the Transcontinental Railroad and as a regional hub for commerce during the Gold Rush.
Today, the place may have modernized but it still retains its old-world charm. It's an important agricultural hub and known for its amazing farmer's markets. What's more, it offers affordable housing, a great job market, and a variety of recreational opportunities. No wonder, more and more people are vying for this amazing city.
Let's explore the best neighborhoods in Sacramento so that you can make an informed decision regarding your place of residence.
Parkway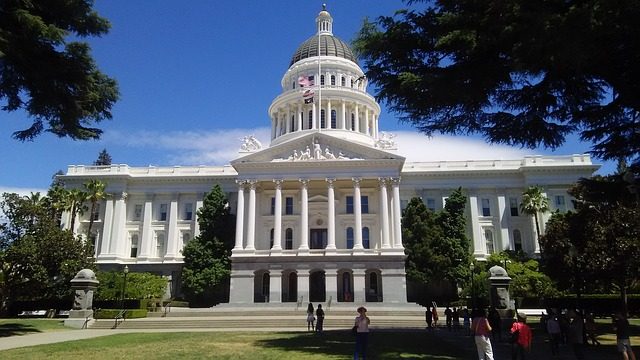 Best features: Community living, affordable housing
Average household income: $35,520
Median home price: $284,000
This Sacramento neighborhood is located on the south side and is perhaps the most populated part of the city. The affordable neighborhood offers several apartment complexes and smaller homes. Most importantly, it offers good schools, low home prices, and convenient places to shop around.
Pocket
Best feature: Ideal for senior citizens
Average income: $81,433
Median house rate: $549,000
Interestingly, the name Pocket is due to its shape as well as its location along the Sacramento River. The land was created by a bend in the river. The reason this area is a retiree's haven is that it's quiet, convenient, and safe. Not only is it one of the safest neighborhoods in Sacramento, but it also offers comfortable living. Even young families are drawn to the simple life here. You can find some really good schools, parks, apartment complexes, shops, and easy access to nearby amenities.
East Sacramento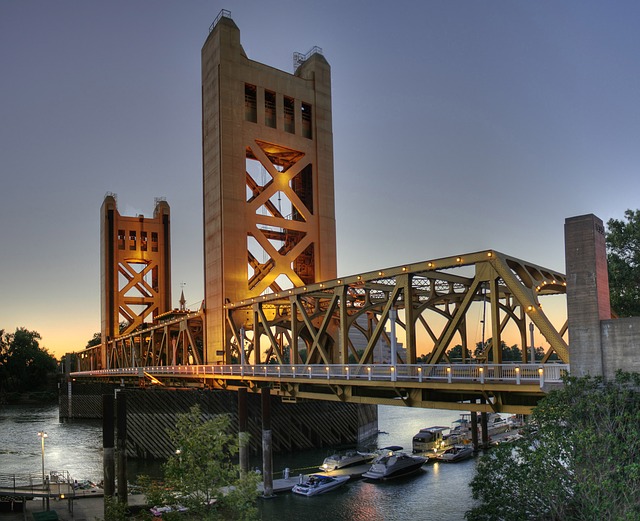 Best features: One of the safest Sacramento neighborhoods
Median household income: $102,825
Average home price: $800,000
Located three miles east of downtown, East Sacramento is one of the most walkable neighborhoods with wonderful bike trails. It's a haven for outdoor enthusiasts, cyclists, and runners. The place boasts a low crime rate – making it one of the safest places in Sacramento.
In terms of housing and property, there are several options. You could opt for a small two-bedroom home or a multi-million dollar mansion depending on your budget and preference. There are some reputable schools and educational institutions, including the famous California State University, Sacramento.
Boulevard Park
Best features: Ideal for those who prefer a close-knit community
Average household income: $48,903
Median home price: $1,080,000
Due to Boulevard Park's proximity to downtown Sacramento, it's a highly desirable neighborhood. No wonder the real estate prices are steep here. However, it's a small and close-knit community that's always ready to welcome newcomers into its fold. Moreover, it offers easy access to local amenities – including top-rated restaurants, shops, and parks. There's no dearth of outdoor activities here.
Westlake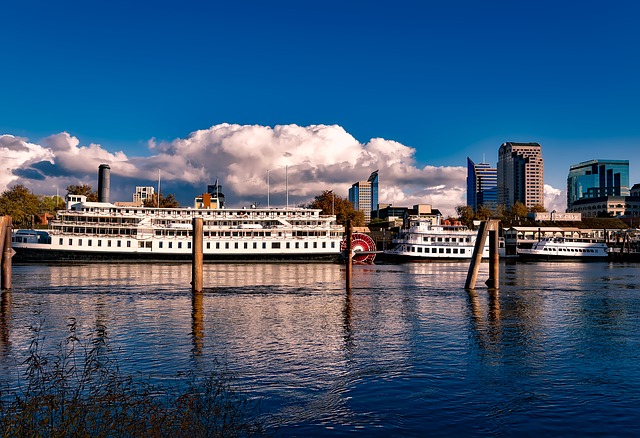 Best features: Ideal for affluent Sacramento residents
Average household income: $112,510
Median home price: $473,000
This is one of the wealthiest neighborhoods in Sacramento. Located on the northwest side of the city, it's home to an affluent housing development. It even has its own manmade lake!
The residential neighborhood offers a variety of enjoyable outdoor activities and some of the best parks, including the Westlake Community Park, Sparrow Park, and Egret Park.
With top-ranking schools, green spaces, and convenient shopping centers, the place is ideal for those who plan to raise a family. What's more, the Sacramento International Airport is just six miles away.
Meadowview
Best features: Great neighborhood for families
Average household income: $40,848
Median house price: $320,000
This family-friendly neighborhood is home to several top-ranking local schools including elementary schools, middle schools, and high schools. Apart from that, you can find great shopping centers, restaurants, and plenty of nice places to visit.
North Highlands
Best feature: One of the largest suburbs in Sacramento
Average annual income: $39,334
Average home price: $315,000
This is one of the biggest Sacramento neighborhoods geographically. It spans about nine square miles. Apart from all the local conveniences and shops, you can find some very interesting places to visit, including the Gibson Ranch Regional Park and the Aerospace Museum of California which explores the wonders of aviation technology.
Land Park
Best features: Ideal for affluent community living
Average household salary: $108,084
Average house price: $732,000
Here's another neighborhood that hosts a majority of wealthy residents. However, the area offers a variety of lifestyles and suits varied mindsets – right from young families to retirees. It mostly comprises single-family dwellings. Additionally, there are some great local schools, picnic spots, and golf courses to boast of. Your kids will love the Sacramento Zoo and the Funderland Amusement Park. Plus, the Old Sacramento Waterfront District and the California State Capitol Museum are nearby.
Read more: Best neighborhoods in Oakland
Last thoughts
Sacramento, CA, has more than just weekend farmer's markets. You'll enjoy living in this part of California no matter which neighborhood you choose. Having said that, we hope this list of the best neighborhoods in Sacramento will help you find your perfect home.
We are confident that the wonderful amenities, the pleasant weather, and the friendly neighbors will make you fall in love with Sacramento.

Read more: Best solutions to common neighborhood problems
Best neighborhoods in Sacramento
was last modified:
October 10th, 2022
by
Recommended