A Brief Introduction to Colonial Style Houses
Among the popular architectural styles in the USA, colonial architecture has always been a popular choice, especially if you're in the Eastern Seaboard or in the Southern states.
Here's a brief introduction to colonial-style houses to get you acquainted with one of the country's most historic and timeless architectural styles.
A Little History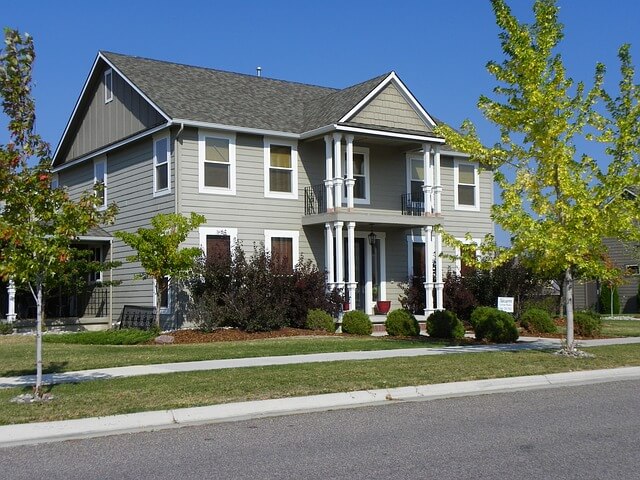 American colonial architecture gained popularity from the 1600s, during the peak of the colonial period in the United States, and saw a resurgence with colonial revival architecture in the late 18th century and early 19th century, all the way into the 20th century.
Colonial style homes are usually built on a spacious floor plan, featuring at least two or more stories and design elements focused around maintaining symmetry.
Considering the country was colonized by the British for a long time, some people call the style British colonial architecture. Under the British style, you can further break it down into the Mid-Atlantic style, the Georgian style, the Saltbox style, and the Cape Cod-style.
Of course, other colonizers also left their imprint on the architecture of American colonial homes. For example, Dutch colonial homes were popular among settlers in New York, parts of Connecticut, Delaware, and New Jersey.
French colonial architecture found its stronghold in Louisiana, while the Spanish colonial style of homes initially found favor in California and Florida.
Key Characteristics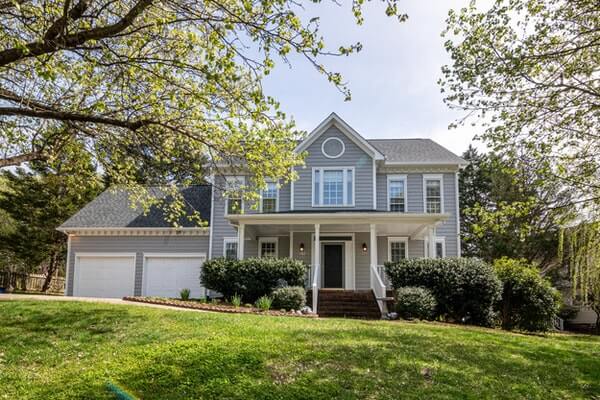 Let's now see what some of the key characteristics that define traditional American colonial houses are.
Symmetry
Maintaining symmetry is one of the cores of colonial home designs. Most colonial designs will either be symmetrical squares of rectangles.
Placement of Doors, Windows, and Staircases
Most colonial houses feature ornate entryways, with a door in the center of the building. It is also not uncommon to have multi-paned windows on either side of the door and above it.
Colonial homes are designed to be spacious and large living spaces. All of them feature two and three stories. These stories are accessed via either one of two staircases that begin at the center of the house. These staircases are often made of wood and will feature intricate workmanship on them. This will be the first thing you will see in the center of the house when you enter through the front door.
Walls and Roof
Depending on the location, traditional American colonial homes will feature outside walls of either wood or stone. For example, colonial homes in the New York area are more likely to be built of stone and bricks, while you will find wooden homes in New England.
The roof is often steep and side-gabled, leaving only the shingles visible from the front, and the triangular portions of the roof visible only from the sides. All colonial homes also feature either one large fireplace in the living room or two fireplaces in rooms on either side of the home. So large chimneys either in the center of the roof or on either extremity are an integral part of house plans.
Room Placement
Colonial homes are often designed one room deep and three rooms wide, keeping their symmetrical core in mind. The first floor often features the living room, dining room, kitchen, and family room, with bedrooms on the floors above.
The symmetrical use of rectangles and squares in their architecture makes it easy to add rooms to colonial homes during renovations.
Planning a home renovation? Try our free estimator tool; it's easy and convenient to use!
Distinguishing Features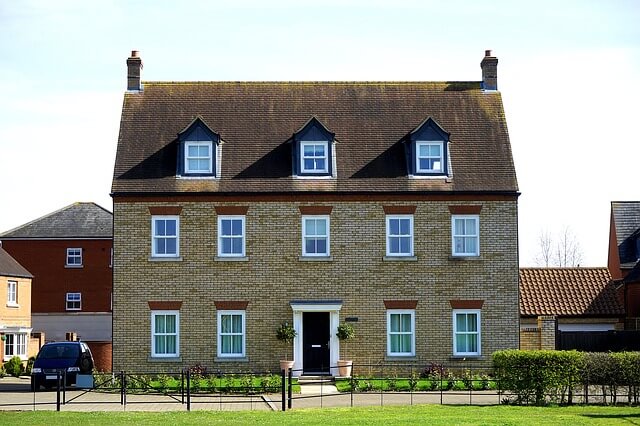 How do you tell one colonial home from another? Let's find out.
British Colonial Homes
These homes often feature whites and lighter shades on the walls in tandem with dark woods, especially on the floors.
Expect to find high ceilings and floor to ceiling windows.
Indoor plants, including ferns and palms, are also a common feature in British colonial homes.
Dutch Colonial Homes
Dutch-style houses are characterized by their broad double-pitched roofs that are fairly flat on top and then slope almost straight downwards.
Narrow dormer windows are often built into the roofs.
French Colonial Homes
Houses built in the French colonial style feature steeply pitched roofs with hipped, wide overhangs.
They feature a lot more door and window openings than other colonial styles.
All rooms in French colonial homes have access to the outdoors through wooden double doors.
Spanish Colonial Homes
Spanish colonial homes are often built indigenous materials like adobe and coquina rock.
They often have thick, stucco-covered walls and smaller windows in comparison to other colonial styles.
Classic Spanish colonial homes will feature wooden support beams sticking out of the roof, and an open inner courtyard in the center of the house.
Are Colonial Homes Worth It?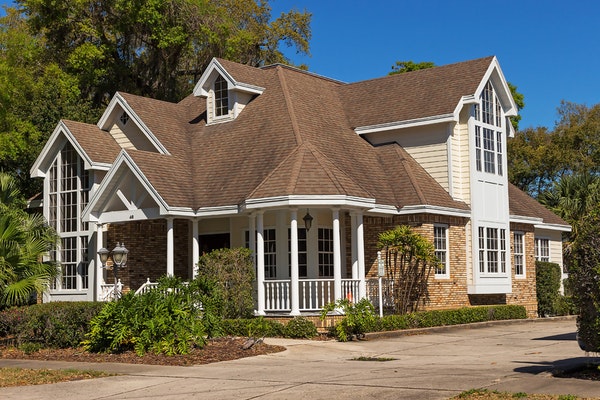 Colonial homes bring a certain old-world charm with them that is priceless. Their size makes them great for families and for entertaining guests.
However, they aren't particularly easy to maintain. Heating and air conditioning can be difficult to install. And at an average price of $250 a square foot, they're not easy on the pocket either.
So if you're thinking about buying a colonial-style house, make sure you weigh all your options before you decide.
Read more: 13 Stunning Modern Apartment Decor Ideas for You
A Brief Introduction to Colonial Style Houses
was last modified:
October 11th, 2022
by
Recommended