Is it worth moving to Arizona?
Arizona is not just a popular place for tourists from across the world, it's also a good option for permanent settlement. If you're planning on moving to Arizona, an expansive southwestern US state, this guide has every info about the Grand Canyon State.
Arizona is a picturesque state — what with its desert landscape, mountain backdrops, metro areas, and sunny weather. No wonder, more and more people are looking to relocate to the state of Arizona.
If you like having almost all-year-long hot weather and experiencing the great outdoors, Arizona is the place to be. Besides the magnificent Grand Canyon, the state offers a lot more. For example, there are many interesting museums, artist communities, creative boutiques, coffee shops, and festivals. That's why the place draws artists into its folds. Case in point, Sedona, Tucson, and Scottsdale's thriving art scene. Arizona honors the creative spirits of its local artists.
If you're looking to escape the frigid winters or insane living costs — there are good chances that you will fall in love with Arizona's gorgeous blue skies, deserts, forests, and sunsets. To help you decide, let's explore all the facets of the Apache State.
About Arizona
Arizona has a population of 7.17 million and is the 6th largest state in the US. This is one of the reasons that 27.5% of its citizens speak languages other than English. These include Spanish, Navajo, and Chinese (Mandarin/Cantonese).
Arizona enjoys close proximity to Utah, Colorado, and New Mexico. And, interestingly, was one of the last states to be founded. In 1912, during the Mexican-American War, to be precise.
The state is known for its desert environment, mountain ranges, 22 national parks, and 35 state parks among other places of interest.
Read more: Best neighborhoods in Denver, Colorado
Cost of living in Arizona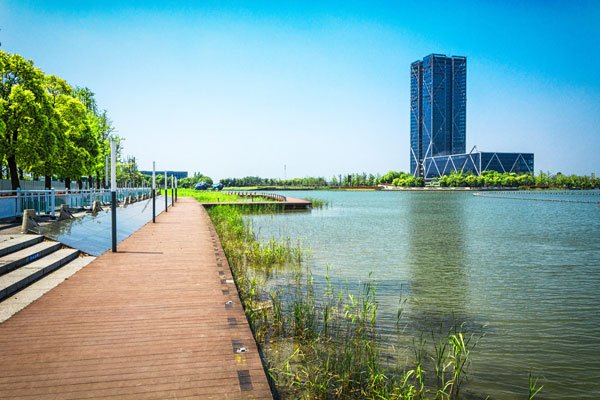 Living and housing costs in Arizona are pretty reasonable, almost 5% lower than the national average. The average income in Arizona is $59,000. Fortunately, you can generally find affordable rents in the state's metropolitan cities.
Some of the best neighborhoods to live in are Phoenix, Scottsdale, Tempe, and Tucson. Here's the approximate average rent you can expect to pay in these cities.
| Arizona Cities | Median Rent One-bedroom Apartment/Two-bedroom Apartment | Best Jobs Opportunities |
| --- | --- | --- |
| Phoenix | $970/$1,180 | High tech job openings and annual pay |
| Scottsdale | $1,340/$1,590 | Tourism and hospitality opportunities |
| Tempe | $1,130/$1,350 | Business services, manufacturing, healthcare, biotech, and technology` |
| Tucson | $830/$1,109 | Aerospace, defense and space, industrial, and warehousing |
Read more: Best neighborhoods in Tucson
The job market in Arizona
Arizona's job market — thanks to its growing tech industry, healthcare industry, low unemployment rates, and economic gains — offers stability, growth, affordability, and innovation opportunities to both the locals as well as the transplants.
It houses companies such as Lyft, Apple, and Uber. Plus, has large corporate headquarters of companies such as PetSmart, Circle K, U-Haul, and Sprouts Farmers Market. What's more, the mining and copper industry has a significant impact on Arizona's economy.
Arizona lays a lot of stress on higher education and qualification. You can find the famous University of Arizona and Arizona State University here.
Weather in Arizona
Arizona's weather is generally dry and sunny all year round. Spring and fall are warm while winters are mild. Monsoon season (between June to September) is wet and humid. But, be aware that summers are scorching, with temperatures rising to almost 120 degrees. You will definitely need a swimming pool and central air conditioning in your house. Also, Arizona is infamous for haboobs — intense dust storms that are highly inconvenient and sometimes dangerous.
And, when there's heat, there are bound to be creepy crawlies! Be prepared for bizarre bugs and critters such as the giant hairy scorpions, desert tarantula, brown spiders, or the Africanized bees. Don't forget to carry a bug spray wherever you go!
Read more: Preparing your home for hot weather
Sites of interest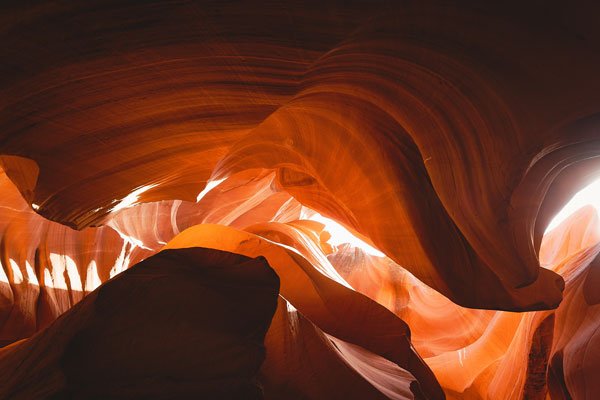 The stunning Grand Canyon is definitely the state's most prominent attraction. In addition, Arizona offers great opportunities for walking, camping, rock climbing, skiing, biking, hiking, kayaking down the Colorado River, and enjoying the outdoors. You can also take a dip at Verde Hot Springs or the several waterfalls and swimming holes.
Getting around in Arizona
Traffic congestion and rush hours can be challenging issues when living in Arizona. Thankfully, there are good options for public transportation and bus systems around Arizona. You can find trollies, bus services, light rails, and streetcar services.
Entertainment in Arizona
There are plentiful entertainment options in Arizona — right from museums and art galleries (for example, the Scottsdale Museum of Contemporary Art and the Phoenix Art Museum) to the nightlife, music festivals, and outdoor activities.
For real enthusiasts, there's bull riding, roping, and barrel racing. Thanks to the warm climate, there are several open-air festivals that keep happening in the state. Arizona also has plenty of operas, theaters, and cinemas to entice the young population. And, you can find a variety of restaurants serving you varied cuisines — right from Thai food to Moroccan food.
Pros and cons of moving to Arizona
Here are some quick takeaways to help you decide if the move to Arizona is worth it or not.
Pros:
Sunshine weather, with no worry of dreary overcast skies. Perfect place to harness solar energy.
Lower cost of living and higher standard of living.
Plentiful job opportunities, including industrial, tourism, healthcare, and manufacturing sectors.
Availability of a plethora of outdoor activities such as golfing, hiking, rock climbing, biking, and running.
Cons:
Extreme heat, with scorching summers.
Frequent dust storms or haboobs.
Need for better public schools and education.
Heavy traffic and pollution.
Dangerous wildlife such as rattlesnakes, spiders, and large bugs.
Read more: Why are houses so expensive in Arizona
Should you be moving to Arizona?
Yes. If warm weather, lower cost of living, new career opportunities, and outdoor recreation appeal to you, Arizona is a place you should consider calling home. Of course, there are many things to consider before moving to Arizona. And, the ultimate choice rests with you. Our advice is to compare the pros and cons of moving to Arizona and see whether you want to shift to any of the big cities of Arizona or not.
Is it worth moving to Arizona?
was last modified:
June 22nd, 2023
by
Recommended