Summer brings sunshine, barbecues, running through sprinklers, and days at the pool, but it also means hotter temperatures.
If you're a homeowner, it's important to prepare your house for the heat. Fortunately, there are steps you can take to help keep your bills lower and your house cooler this year. Plus, addressing maintenance issues as they come up can help prevent larger issues down the road.
Service your air conditioner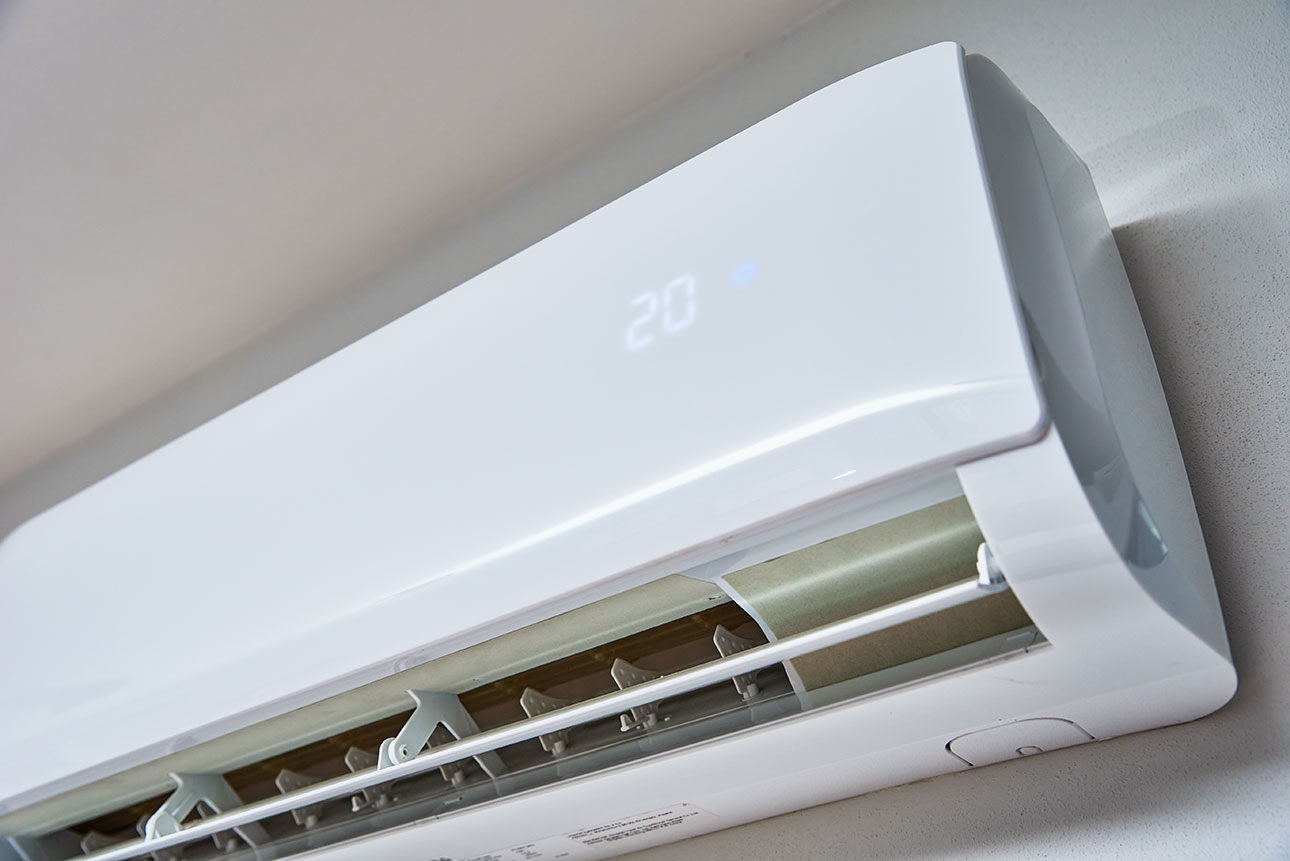 Now is a great time to set up an appointment to service your air conditioner. A professional can clean your system, check that it's in working order, and make recommendations on maintaining your AC unit throughout the year.
There's nothing worse than having a broken air conditioner during the intense summer heat, and then waiting for a repair worker to be available. So having your unit serviced is an important step to keeping your home cool — and your family comfortable — all summer long.
Seal cracks and gaps
Take the time to walk through your entire home, looking for any gaps or openings near your home's windows, doors, and walls.
Even if they're small, cracks can let hot air into your home, making your space more expensive to cool. Cracks and gaps can also create moisture problems and cause your air conditioner to work overtime, leading to more expensive bills.
You can typically repair cracks using foam, caulk, spray insulation, or another sealant. The best product for your specific need will depend on the size of the opening and the material you're trying to repair.
If you have questions about what product to use to seal your home or you need help doing so, speak with a licensed contractor to get advice.
Clean your gutters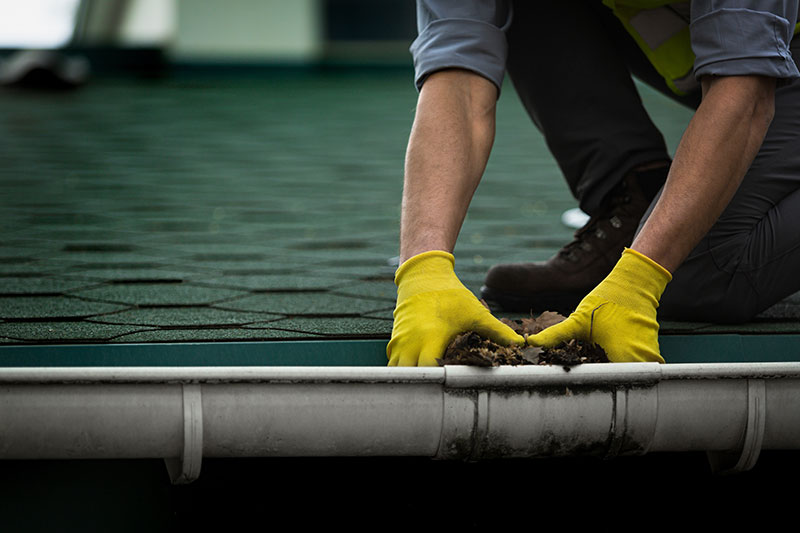 Cleaning your gutters is an important maintenance task that helps prevent severe water damage. Gutters keep water away from your home, but if they are full of leaves or other debris, gutters can't work properly.
This could cause water damage to roofs and walls due to heavy rains. Some people clean their gutters themselves, but you'll likely need a ladder and other tools to do so. You can also hire an expert to complete this job for you.
You should clean your gutters twice a year, but if you have trees that hang over your home, consider cleaning them more frequently.
Protect your yard from pests
Being outside is great in the summertime, as long as you don't have to battle mosquitoes, ticks, and other outdoor pests.
If you hate swatting away bugs outside, there are a few maintenance steps you can take to lessen the presence of pests as the weather gets warmer.
If your pest problems are minor, you can complete basic maintenance tasks like cutting your grass regularly and removing any standing water from outside. Mosquitoes love standing water, so you should take steps to make sure that you don't have any bird baths or empty flower pots that might collect water.
If you have a major pest problem, consider hiring a pest control company to professionally prep your yard for the summer months. If you have children or pets, ask for recommendations on non-toxic pest removal solutions.
Install a smart thermostat
One of the most expensive aspects of summer is paying energy bills. One way to mitigate high electric bills is to install a smart thermostat. You can schedule smart thermostats to raise and lower temperatures based on your summer schedule and activities.
Many smart thermostats can automatically detect when someone is at home and switch to eco mode when no one is there.
Additionally, you can typically control smart thermostats with your phone. So, if you go away for vacation, you can turn off your thermostat remotely and set it to return to a certain temperature before you arrive home.
The machine learning capabilities of smart thermostats have come a long way, and because of that, installing one can help you create a more eco-friendly home that saves you money at the same time.
Install ceiling fans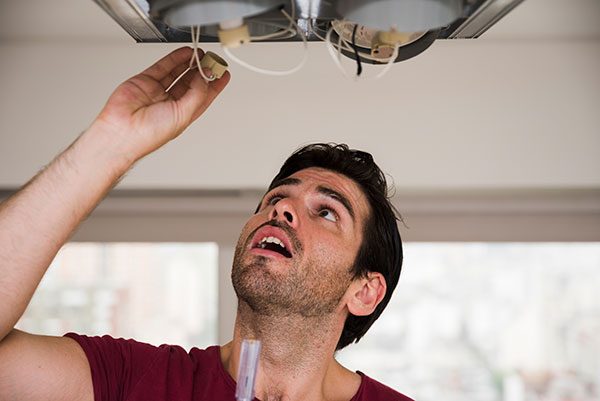 If you don't have ceiling fans in your home, there are several reasons you should consider installing them. Ceiling fans can reduce your energy bills because they increase airflow. Hot air rises and can get trapped, but a ceiling fan helps to recirculate the air in your room and throughout your home.
Ceiling fans also enable you to set your temperature a few degrees warmer than you typically would without sacrificing your comfort. That helps save on energy bills in the long run.
Use energy-efficient lighting
Now is a great time to replace your incandescent bulbs with LED bulbs. If this has been on your to-do list for a long time, head to your nearest hardware or home store and purchase new light bulbs.
While this will certainly have an upfront cost, LED bulbs save you money in the long run. They generate less heat, last longer than incandescent bulbs, and use less electricity.
If it's too costly to replace all your lightbulbs at once, consider replacing the lightbulbs in one room each month.
Cook outside
Grilling outside is another great way to keep your energy costs down. When you cook inside, your stove gives off a lot of heat, which can cause your air conditioner to work harder to keep things cool.
By barbecuing outside, you keep that heat out of your home. Also, when you barbecue, you typically use renewable energy sources, such as charcoal or wood.
Of course, there are a couple of safety tips to keep in mind when cooking outside. Keep your grill away from your house siding so it doesn't cause damage. Additionally, keep your grill clean. Stuck on grime can lead to fire flares that can cause burns.
Preparation is Key
Aside from moving to another state with cooler temperatures, the best thing you can do to prepare for the summer heat is to practice responsible home maintenance. This will ensure your home retains its value over the years and continues to be an asset you enjoy with your family.
8 tips for preparing your home for hot weather
was last modified:
June 16th, 2023
by
Recommended