Best neighborhoods in Albuquerque, New Mexico
There's something charming about the high desert city of Albuquerque aka ABQ that straddles the Rio Grande. The bustling metro area offers favorable job opportunities — especially for those in the field of engineering, tech, and government – thanks to the New Mexico Technology Corridor. No wonder many young professionals and families are drawn to this amazing place. If you too are one of them and looking to settle down in any of the best neighborhoods in Albuquerque, this blog is for you.
Apart from the booming job market, there are other reasons why many people are choosing to call this city their new home. The beautiful city has a vibrant vibe, with loads of opportunities for outdoor activities as well as cultural events. You may have heard of the International Balloon Fiesta. Well, this is where the world's largest gathering of hot-air balloons happens!
What's more, the place offers top-class education and is home to world-famous universities, including the prestigious University of New Mexico. Most importantly, Albuquerque is a great place to raise a family – thanks to the amenities, affordable housing, and low cost of living it offers to its residents.
When looking for the best neighborhoods in Albuquerque, you'll want to zero in on a place that's safe with a low crime rate, family-friendly, and has good amenities.
And that's why we've curated a list of some of the best places to live in Albuquerque for you and your family.
Academy Hills Park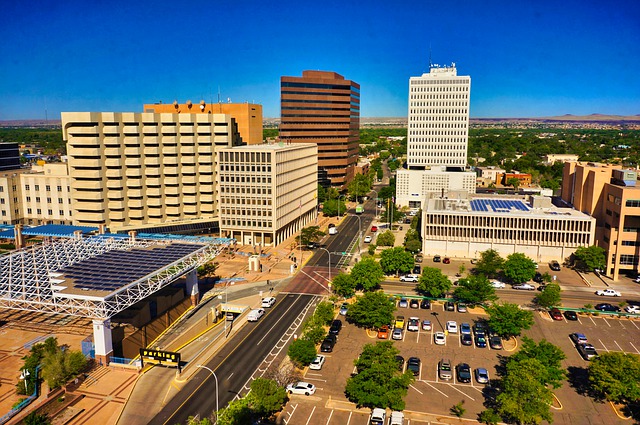 Average home price: $278,575
Average monthly home rent: $217
A beautiful park of the same name is located within the neighborhood boundaries – offering its residents wonderful playgrounds, pet-friendly trails, soccer fields, and some fantastic views.
Your children will love visiting the famous Cliff's Amusement Park for its roller coasters, a water park, and other amazing rides. And you can enjoy some serious golfing and dining at the Tanoan Country Club.
Altura
Median home price: $279,300
Median monthly home rent: $832
This Albuquerque neighborhood gets its name from Altura Park that offers great outdoor recreation through its playgrounds, walking pathways, picnic tables, and tennis courts.
Moreover, there are interesting museums, tree-lined streets, and avenues for local shopping. It's here that you can find some of the most popular local restaurants of Albuquerque – with delectable multi cuisines to suit every palate.
Bear Canyon
Average home price: $243,750
Average monthly rent: $1,098
Bear Canyon is located near some of the most fantastic parks, the affordable Arroyo del Oso Golf Course, and the famous Albuquerque Academy. The latter offers all the grown-up children a superb chance at quality college prep.
What's more, everything from grocery shopping to dining options is within easy reach.
Glenwood Hills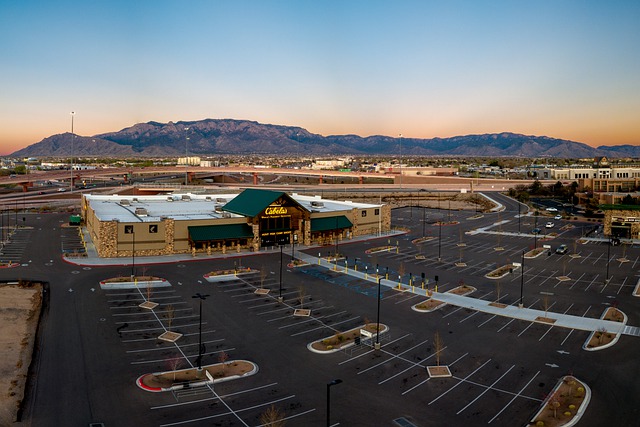 Average house price: $368,000
Average monthly rent: $322
This family-friendly neighborhood borders Cibola National Forest and offers stunning views of South Sandia Peak. Plus, you and your family can enjoy the playgrounds, basketball courts, and various outdoor activities at the Sunset Canyon Park.
Although this area is a little farther from mainline Albuquerque, it's a great place to raise your family stress free – thanks to a low crime rate and safe streets.
Heritage East
Average home value: $315,700
Average monthly house rent: $1,360
The houses may be pricier but the neighborhood is worth the real estate investment. This Albuquerque area has a low crime rate, good amenities, parks, playgrounds, convenient access to the best attractions, and the most gorgeous views of the nearby mountains.
Read more: Neighborhood etiquette
Kachina Hills
Average home price: $268,400
Average monthly rent: $1,452
If you are an avid hiker or an outdoorsy person, you'll love this Albuquerque neighborhood. The Menaul Trailhead has a variety of trails that appeal to young families.
And, the place has some good elementary schools as well as high schools where students achieve test scores well above the state average. You can choose between a private or a public school depending on your preference.
Mirabella
Average home price: $198,300
Average monthly home rent: $1,347
This completely residential neighborhood offers its residents plenty of amenities and places of interest, such as the National Museum of Nuclear Science & History and the Manzano Mesa Multigenerational Center. From parks, sports courts to yoga classes – your family will always have fun things to do around here.
Moreover, you can easily reach Downtown Albuquerque for special events such as the Downtown Summerfest or an important baseball game.
North Valley
Median home price: $205,800
Median house rent: $841 monthly
This is probably the greenest area in Albuquerque with open green spaces, parks for family picnics, farms, vineyards, and a quiet, serene vibe.
And the best part is, you can be away from the hustle and bustle of city life and yet have easy access to it. Your children will simply love the balloon museum and the annual Albuquerque International Balloon Fiesta.
Ventana Ranch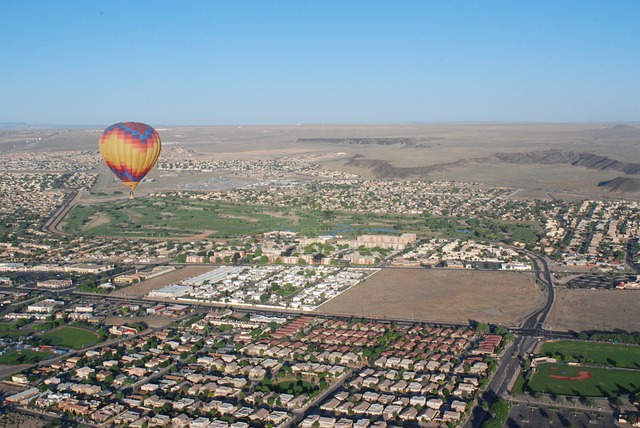 Average home price: $192,820
Average monthly home rent: $987
Ventana Ranch offers affordable housing and good access to amenities. No wonder, it's hugely popular with young families. More so with the children. They get to enjoy swimming sessions at the Ventana Ranch Community Center, develop their baseball skills, and get good educational opportunities – both inside and outside the classroom walls.
Vista Del Mundo
Average home value: $374,200
Average monthly house rent: $1,461
This upscale neighborhood has only large bungalow style homes and not a single apartment complex within its boundaries. It's an expensive community to live in, and also one of the safest neighborhoods. It's home to some of the wealthiest Albuquerque residents.
Besides experiencing outdoor activities, kids get to enjoy fun game rooms, bumper car rides, and VR games at the Hinkle Family Fun Center. Most importantly, you can find some of the top schools and libraries here. 
Read more: Things to look in new neighborhood
Last thoughts
Albuquerque, set against the backdrop of Sandia Mountains, has a distinctive vibe. The city celebrates its history, natural beauty, and modern living with the same fervor. What's more, the place offers an endearing diversity that welcomes new residents with open arms.
From delicious cuisines to Hispanic arts, the place offers something special to all age groups. If you're contemplating moving to this wonderful desert city, any of the above-mentioned best neighborhoods in Albuquerque will surely keep you and your family members happy.
Read more: Ten effective solutions to common neighborhood problems
Best neighborhoods in Albuquerque, New Mexico
was last modified:
November 8th, 2022
by
Recommended