Construction start time in a residential neighborhood
While building a new home or renovating an existing one can be an exciting time for any homeowner, your neighbors are likely to be less than thrilled. The reason for this is the noise made during the construction process, the dust, and the debris.
This short read will introduce you to the construction start time in a residential neighborhood and other important tips that will help you be a better neighbor while working on your home.
Construction start time in a residential neighborhood
When can you work?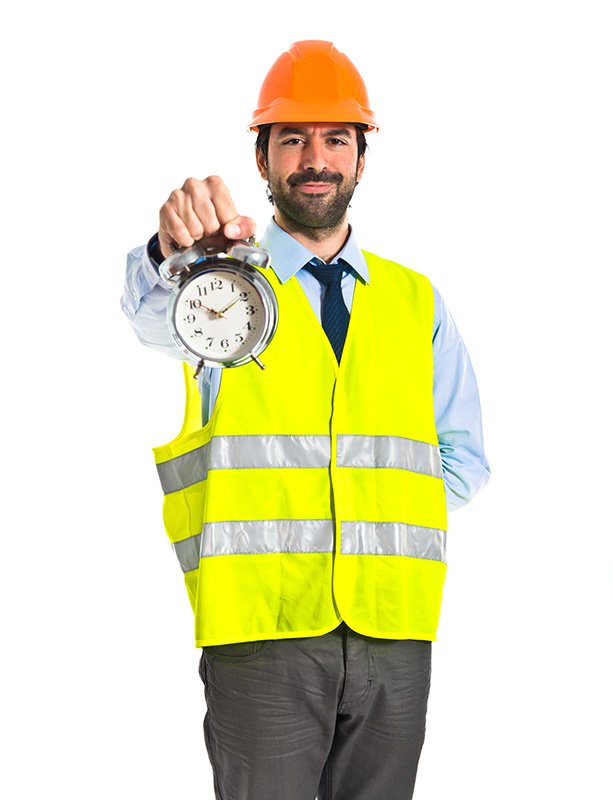 There are specific hours when construction work is allowed in residential neighborhoods. These hours differ depending on the location.
For example, Connecticut has a noise ordinance between 10 pm and 7 am Sunday through Thursday, and 11 pm to 8 am on Fridays and Saturdays.
Most towns and cities have their own specific decibel levels to adhere to as well.
New Haven residents need to ensure that their noise levels do not exceed 55 decibels (as loud as light traffic on the street) during the hours of 7 am to 9 pm Mondays through Saturdays and 8 am to 10 pm on Sundays. At night, those noise levels need to drop to around 45 decibels (as loud as average rainfall).
On the other hand, construction can happen seven days a week in San Francisco, but only during the hours of 7 am to 8 pm. If you have any construction work going on before or after these hours, the noise should not exceed 5 decibels or as much noise as a screw gun installing screws in drywall.
Denver allows construction noise between 7 am and 9 pm on weekdays, and 8 am to 5pm on weekends.
It would be ideal to check with your local building authorities about construction hours and noise level regulations before starting your construction project.
Tips to be a good neighbor
It isn't very difficult to add being a good neighbor to the process of planning your home construction or home remodeling project. Here are some handy tips you could follow.
Talk to your neighbors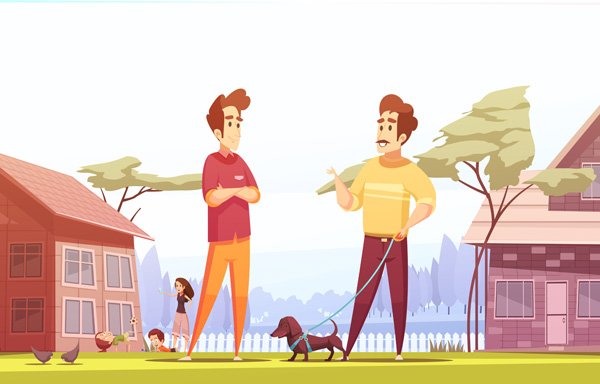 Before your project begins, talk to your contractor about how loud the work is going to get. Figure out what tools are going to be used, and on what days you expect the most noise. Once you have all that in place, go talk to your immediate neighbors and tell them what to expect.
Not only will they be grateful, but they may also have some valuable inputs that may help you avoid unnecessary conflicts. For example, if they have an infant or elderly in their homes that rest at certain hours of the afternoon, you could talk to your foreman about reducing noise levels during those hours.
In fact, it may further reassure your neighbors if you introduced them to the foreman of the project and told them how they could directly get in touch with him in your absence.
If you live in a community that comes under a homeowner's association (HOA), you will want to contact them and get their approval before you begin as well. This is because some HOAs have their own regulation with regard to construction hours and noise levels. It would be in your best interest to comply.
Read more: Moving into HOA neighborhood
Reduce noise
There are several ways your contractor could reduce the noise levels during the project. Solutions range from using simple noise barriers like quilted curtains to mitigate noise to attaching new mufflers on old power tools, powering down tools to make less noise, and using power tools over shorter durations.
Read more: Construction debris removal
Choose the right contractor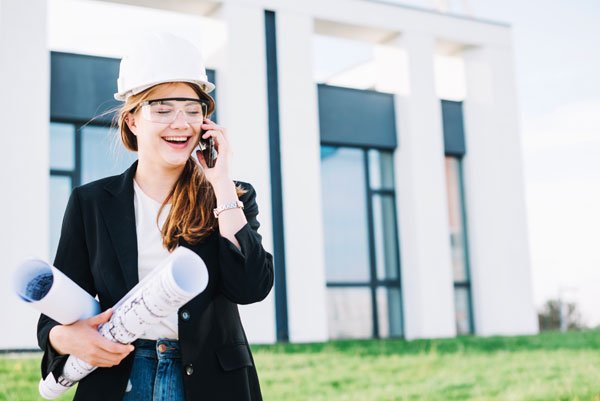 The right contractor will do a lot more for you than just satisfactorily complete your project and stick to the budget.
Choose a contractor who is aware of local building laws, including working hours and noise levels. Work with a contractor who acknowledges the noise levels, and is willing to work at reducing them or at the very least complying with the law,
Be wary of contractors who say noise will not be an issue, especially if others have already accepted that it may get loud. An experienced contractor will not only acknowledge the problem but will also give you examples of what solutions have worked in similar situations in the past.
Find experienced contractors in your area to help with your home remodeling project. Click here to know more.
Construction start time in a residential neighborhood
was last modified:
October 10th, 2022
by
Recommended