Pros and cons of moving into an HOA neighborhood
Homeowners associations are becoming increasingly common, particularly among new or recent builds. In exchange for monthly or annual fees, HOAs provide a number of amenities. However, strict rules and guidelines must be followed.
Depending on your housing needs, financial resources, and lifestyle goals, belonging to an HOA comes with real benefits and drawbacks. If you're in the process of buying a home, here are some pros and cons to consider before moving into a neighborhood with an HOA.
Read more: HOA communities explained
Pro: Lawn and sidewalk maintenance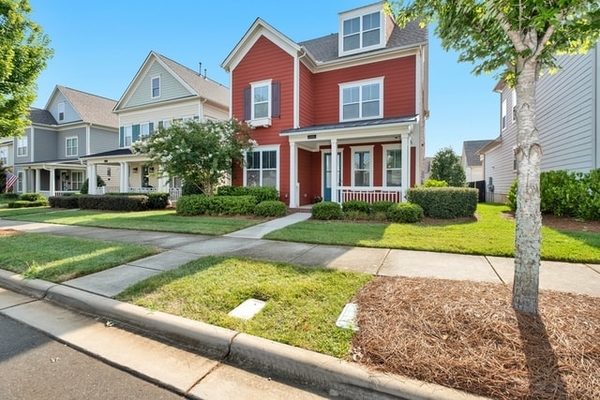 When transitioning from renter to owner, perhaps the biggest change is taking responsibility for all maintenance inside and outside the home. Many HOAs relieve some of that burden by providing external services, such as lawn mowing, weed treatment, and minor landscaping. Some go even further by taking care of snow removal and treating icy pavements.
Having these tasks taken care of can be well worth the cost of your HOA fees, particularly if you live somewhere with heavy snow. Before signing an agreement, read the fine print to find out what services your HOA provides and make sure the association will provide timely service. Otherwise, you may have to do some of the work yourself to avoid overgrown lawns or slick surfaces.
Con: Rulebooks
Although most cities have noise ordinances — such as no playing loud music after 10 p.m. or mowing before 9 a.m. on weekends — HOAs take these rules even further. HOAs may have rules limiting the hours you're allowed to socialize, how many guests you can invite when you're hosting, and where visitors are allowed to park.
These rules are made to accommodate a quiet and peaceful community, which may appeal to you. If you're someone who likes to host parties or invite large groups of people to your house, you may find these rules stifling.
Pro: Access to amenities
Many HOAs offer community amenities, such as pools, clubhouses, fitness centers, and even daycares for their residents. Most of these amenities are provided in common spaces and are available for use on a first-come, first-serve basis.
Some communities may also offer rentals for private events if you'd like to host a party. Find out what rules apply when touring a prospective new home and community.
Con: Added expense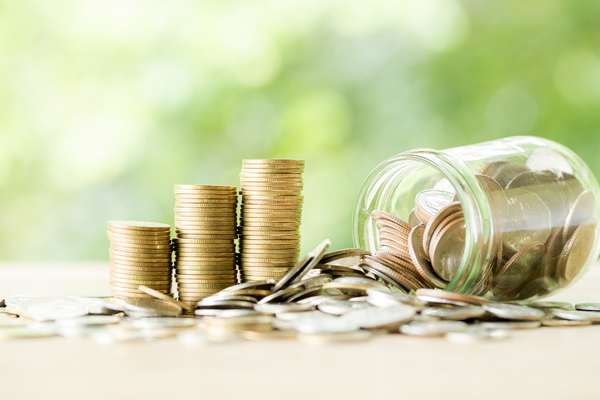 The services and amenities that come with an HOA can be appealing, but they also come at a cost. There's no standard amount you can expect to pay. Monthly HOA fees range from $50 to $1,000 a month depending on where you live. That means, in one year, plan on writing between $600 and $12,000 in checks to your HOA. That's money you may want or need to use somewhere else.
Paying this fee may be worth the cost if you know you'll take advantage of everything the HOA has to offer. But if you're paying for services and amenities you'll rarely use, you may quickly come to resent this added expense and find yourself with a serious case of buyer's remorse.
Pro: Avoid conflict with neighbors
Dealing with troublesome neighbors can be one of the most challenging parts of any living arrangement, whether renting or owning. Although a renter can report problems, such as noise disturbances or messy commons areas, to the landlord, homeowners typically have to handle these complaints themselves.
That may not be the case if you have an HOA. Most HOAs offer conflict resolution services for their residents. Instead of knocking on your neighbor's door when he or she lets the dog relieve itself on your prized petunias, you can report these issues to the HOA, which can handle the rest.
Con: Potential conflict with management
A well-managed HOA can help you avoid conflict with neighbors, but a poorly managed organization could result in regular conflict with the HOA itself. When an HOA is poorly run, you may find yourself looking at overgrown lawns and dealing with snow removal on your own. At the same time, you may find the amenities you're paying for — such as clubhouses, pools, and athletic centers — are poorly maintained and not worth using.
To avoid conflict with a poorly managed HOA, do your research before buying one of its properties. Take a close look at the services and amenities it offers to see if they're going. You can also check out online message boards or talk to residents to find out if there's a history of neglect.
Pro: Social engagements and networking
Whether you're single and looking to mingle or have recently relocated your family from out of state, HOAs can offer opportunities for you to make new friends.
In addition to having built-in meeting spots, such as pools and gyms, many HOAs offer a roster of activities for people in the community. Activities can include networking for young professionals and singles, playdates for children, or outings for all ages.
If social activities are a perk for you, ask the HOA for a list of past and upcoming events that members have organized to see if their roster sounds like a good fit for you.
Con: Required conformity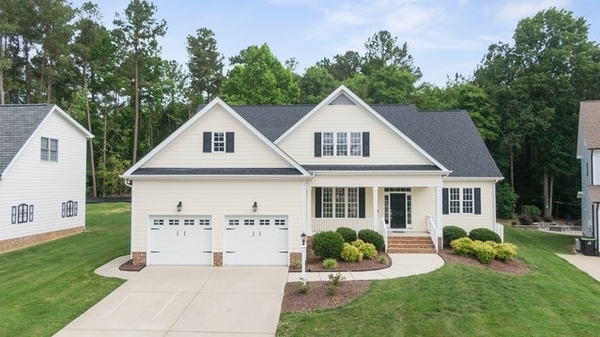 Uniformity typically reigns supreme when it comes to HOAs. In addition to having rules of conduct for residents, most HOAs have strict rules for how properties must look. This can include what colors and finishes of paint you're allowed to use, siding materials, and even the plants you can use for landscaping.
If you pride yourself on originality, an HOA may not be the best fit for you. Don't waste time looking at homes where you can't make your mark by choosing a real estate agent who understands your wishes.
Pros and cons of moving into an HOA neighborhood
was last modified:
July 18th, 2023
by
Recommended