How to Purchase Furniture for Elderly People?
Functionality is always one of the main considerations when buying any piece of furniture – whether for home or business. This is even truer when it comes to choosing lift chairs for elderly people or those with mobility issues. The elderly and people with disabilities face some physical challenges that affect their preferences in furniture. It's crucial to have their specific needs in mind when buying office or home furniture.
For instance, the elderly find it difficult to get up from soft sofas that they sink into. It's because the joints become painful and stiff with old age making it more challenging to perform everyday tasks like before. Therefore, once they take a seat on a soft sofa, they find it difficult to rise up or they may even be entirely unable to get up from it. That means that they have to wait for someone to help them up and out of the chair, which can prove embarrassing and also impractical when there may not be someone around to help.
Here's a guide on how to buy furniture for elderly people or people with disabilities for your home or office.
Assistive Furniture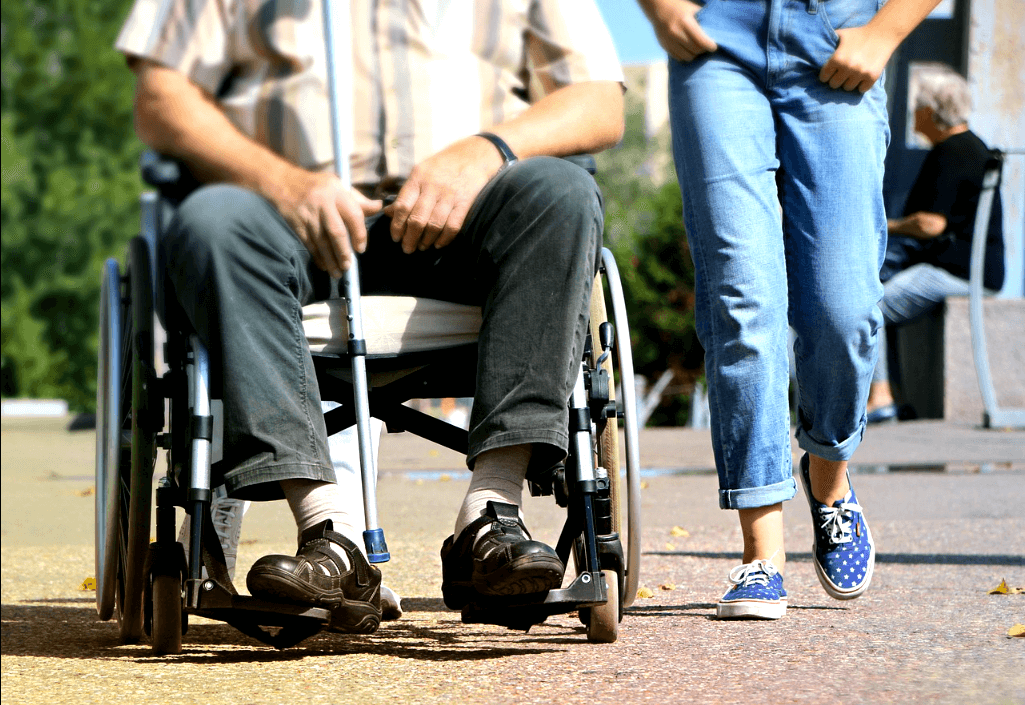 Pixabay
The most vital aspect when buying furniture for people with disabilities is functionality. You want to get furniture that's designed to improve their mobility and enhance their independence. That means going for adjustable height tables to accommodate lift chairs for elderly people or those who use motorized chairs or wheelchairs. You also want to get couches or chairs with shorter seat depths as well as elevated armrests to allow people with limited mobility to get up onto them unaided.
Furniture pieces that support mobility such as motorized chairs play a vital role in helping keep the end-user active and also in relieving aches or pains. Such pieces of furniture also have a particularly crucial role when it comes to encouraging muscle development and helping the occupant keep in shape.
Home furniture pieces come in an even wider range of adaptive designs that can help people with mobility issues. For instance, beds that feature assist rails to help disabled people move around comfortably within the bed as well as to get on it with minimal or no help at all. Recliners and zero gravity chairs also prove very useful in a home with elderly occupants and help them with day-to-day living.
Read more: Conventional recliners vs modern lift chairs one choose
Promoting Good Posture
Maintaining proper posture is crucial and even more important for people with mobility issues and the elderly. Encouraging good posture can help to prevent aches, pains, and avert physical health problems. People with limited mobility are even more likely to develop neck and back issues as well as suffer from poor circulation because of an improper posture. It can also lead to mental health issues like depression or increased anxiety owing to the discomfort associated with incorrect posture.
Supportive furniture promoting better posture should undoubtedly be a priority when furnishing a home or office with occupants who have physical disabilities. Chairs are among the most important furniture pieces when it comes to encouraging proper posture. They should ideally have posture retaining elements like adjustable seat angles and sculpted backrests.
NASA's zero-gravity sitting position has also been adopted to some of these furniture pieces with the aim of relieving neck and back pain. They essentially place the spine and back in the neutral position, and the furniture pieces can also help alleviate lower back pain.
Reducing The Risk of Injury
The elderly, as well as people with disabilities, tend to be more prone to injury risk compared to other groups of people. Therefore, you should protect a home with elderly occupants against the risk of injury including furnishing the home appropriately. Falls are often the main risk of injury that both people with mobility issues and the elderly face. If these falls occur frequently, they can also lead to deteriorating health by worsening pre-existing mobility issues or even creating new ones.
That's where choosing the right furniture comes in, and the adaptive pieces have a hand in assisting with this regard. For instance, when chairs or tables can be lowered down to desired heights, they significantly help to reduce the risk of falls. Getting padded chairs with rounded edges is also another way to reduce injury risk related to knocking or bumping against the furniture.
Fabric and Durability
Another consideration is investing in furniture that will last. These pieces of furniture will suffer from some significant level of stresses related to the users and their specific conditions.
For instance, some consumers might have difficulties getting to the bathroom, and therefore the type of fabric the furniture comes in matters a lot. In such cases, you might want to go for furniture made using fluid-proof materials or consider getting removable waterproof seat covers.
There's also the consideration of the type of physical disability the consumer suffers from in order to choose the best pieces of furniture to serve them best. For example, some special needs consumers might require durable furniture that comes designed to handle heavy use as well as behavioral issues.
Lift Chairs for Elderly People
Much like recliner chairs, the rise or lift chairs gradually descend a person to a sitting position or raise the person sitting on it to a standing position. They feature a powered lifting mechanism enabling the chair to push up from the base or recess back as required.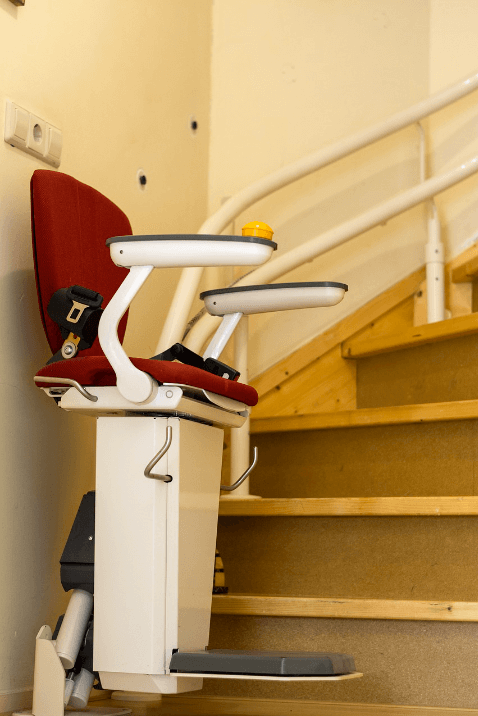 Pixabay
They work perfectly well for both the elderly and people with mobility issues enabling them to move comfortably to a standing position. They also promote independence, and most can accommodate up to 450 pounds in weight. These chairs also plug directly into wall outlets, and some even have a backup power supply for situations when there is no power supply.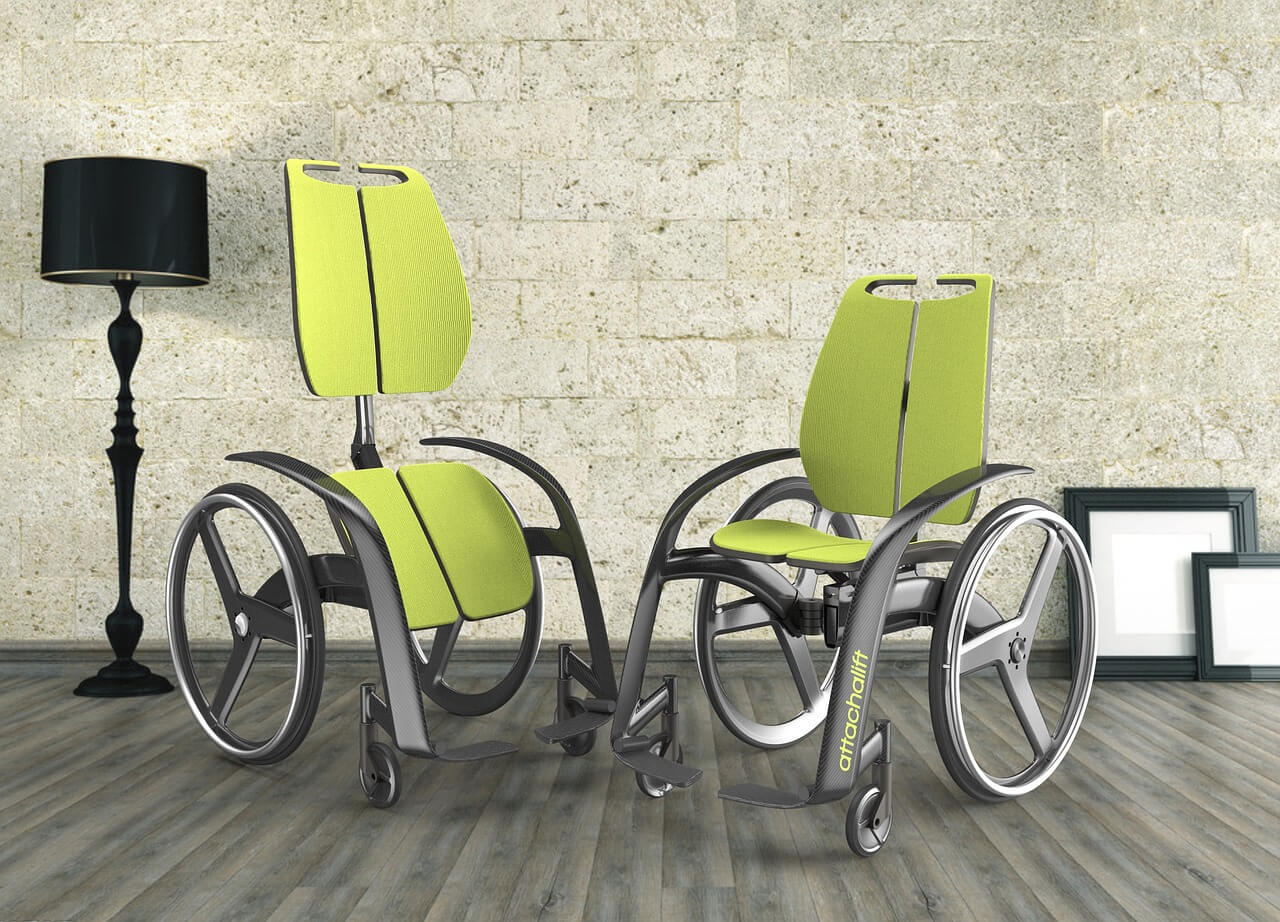 Pixabay
Electric lift chair for elderly people come designed with safety measures to prevent them from tipping over or folding over the occupant. Multi-position lift chairs are also available, and they often come in wider and deeper designs. They include a napping position in addition to the sitting and standing ones. It's a fully reclined position that enables the occupant to get some rest.
It is a necessity to have furniture pieces at work or home that meet the specific needs of the elderly or people with disabilities. Lift chairs for elderly people are particularly an excellent addition both at home and in offices where older adults frequently visit.
How to Purchase Furniture for Elderly People?
was last modified:
April 19th, 2023
by
Recommended