The bar stool has been around for centuries, and its place in history is still significant today, as they make up a large part of most bars and restaurants. With this in mind, it isn't surprising that you end up choosing between various styles to determine which is the best wood bar stool for your home decorating needs.
A wood bar stool is a versatile, stylish addition to your kitchen or recreation room if done correctly. A wood bar table gives you a place to have drinks with guests while also looking good in front of them. Choosing the correct material is important due to its quality, durability, and price, and it can be the difference between a chair that falls apart and one that lasts for years.
Wood bar stools are available in a variety of styles. The most important factor in picking the perfect one is your personal style. Consider the overall design, color, and texture of your kitchen or recreation room before choosing a style to best match the decor. Here are some tips to help you choose the best wood bar stool for your home!
Bar stool height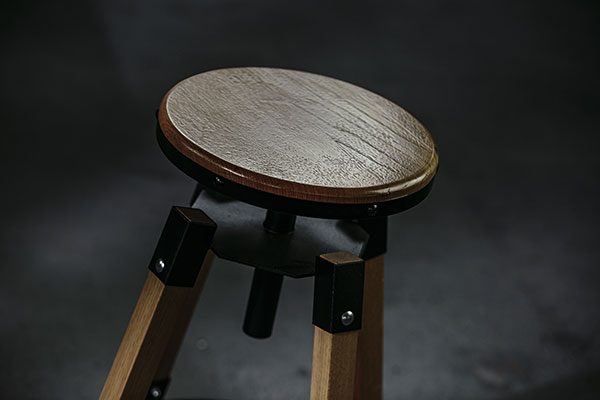 The height of your bar stool is important to consider, especially if it is going to be put into a space that requires you to stand comfortably. For example, if you purchased a chair for standing and placing drinks on, the height of the seat should be a minimum of 18 inches. The higher you can get them, the better.
If your home has limited space for storage or placement of furniture, then you may need to go with a backless stool because they do not take up space when not in use and are also easier to store away when not in use. Bar stools come in many styles and heights. The most common types of stools are those with widely varying heights.
Generally, a tall stool is better for sitting or working on a kitchen counter. In fact, tall stools can cause taller people to feel uncomfortable while sitting on them. However, they are excellent for seating at the breakfast table or an evening dinner table with guests. Bar stools usually range from 18 inches to 36 inches above the floor.
Back or backless stool
Just like choosing the right height of the stool, you will also need to choose whether you would like your chair to have a back or backless option. Both have their pros and cons, but the most important thing to consider is what feels the most comfortable for you.
Sitting up straight and having a place to rest your back can help reduce lower back pain from sitting for long periods. Also, some stools are made with backs that swivel or turn around, which can give them a fun, unique look. This feature may come in handy during special occasions when guests are over, and chairs need to be pulled out without disturbing other guests in a small area.
style choice
There are various types and styles of wood stools you can choose from to fit your personal style and the style of your home. Selecting a stool that goes well with your current kitchen furniture and the décor in your home will make it look cohesive and stylish.
There are a lot of styles to choose from when you are looking at bar stools. Some basic styles include swivel stools, straight stools, backless stools, rocking chairs, and pub-style stools.
Material and finish choice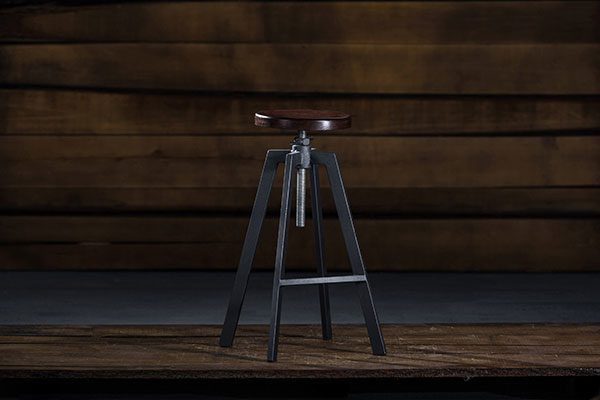 The stool materials you choose are important to consider when shopping for the perfect piece of furniture. The different kinds of wood used in creating wood stools include birch, oak, maple, and pine wood. Wood with a reddish hue is typically more sturdy and durable than other types of wood. Polyurethane or lacquer finishes are two common options to protect your furniture from scratches and dings that may occur over time.
To swivel or not to swivel?
You may also consider getting the swivel option if your bar stool is in a small area with little space. Swivel or non-swivel? That is the question. This decision depends on how you view the chair and how you would like to be using it. If children use the stool, then a swivel chair will be easier for them to turn around when they need to get behind it quickly.
Another feature to consider when looking at stools is whether they will be stationary or will they swivel. If you are looking for stools that will be placed in a kitchen area that requires you to sit up straight, then getting a stool without the swivel option is best. On the other hand, if you have children and want to guard against possible accidents when placing drinks on or off the stool, then getting one with a swivel option may be best.
Consider your budget
Budget is an important factor in deciding which stools you will want to get. As with most other things, the price of your bar stool will vary depending on where you shop. While higher-quality wood stools may cost more upfront, they are also much more durable and often last many years without needing major repairs or replacements.
The bottom line
Choosing the right bar stool is important because they are not only used to help you reach the bar safely and easily but also a beautiful piece of décor in your home. You can set them up around a kitchen island, have them in a nook that you want to look cute, or around the corner of your dining room table. Regardless of how you choose to put them, getting the best quality will make all your guests happy.
Tips to choose the best wood bar stool for your home
was last modified:
October 2nd, 2023
by
Recommended