How to Create the Look of an Urban Loft In Your Home
The urban loft is the height of sophisticated, cool, urban living. This style developed when homeowners started to inhabit large, open mono-spaces, typically in ex-commercial or industrial buildings and warehouses. By mixing the existing elements and fabric of these buildings with their new use as residential spaces, a new genre appeared, with open-plan living, multi-level spaces, raw material finishes, and exposed structural elements.
Here, we'll show how you can create an urban loft look, even if you are adapting a more traditional style home.
Create an industrial look by exposing structural elements
As urban lofts are normally created in the shells of industrial buildings, they commonly ignore elements such as lowered false ceilings, which act to hide air-con service ducts, electrical conduits, and plumbing. In order to create the loft look in your home, try exposing some of these in an elegant and simple way. Here's a great example with exposed conduits for the lighting.
Get back to raw materials
The real signature of the urban loft is its material and color palette, which can be easily integrated into your existing interior. The idea here is to let the materials shine in their natural, raw state. Rough concrete blocks and shuttering give the perfect industrial vibe, as do exposed brick walls. Colors are simple and neutral – greys and whites, combined with slimline metal details like banisters. These examples show off the look: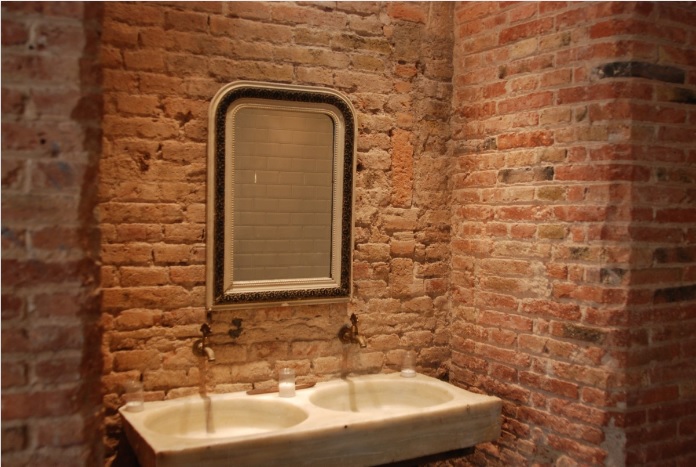 Pixabay
Light, light, and more light
If you are converting an ex-commercial or industrial space, you are probably lucky enough to have inherited some beautiful, big, metal-framed windows. If you are creating a new home and want to imitate this industrial look, light is key, so create large openings and sill-to-ceiling-height glazing (often broken into square segments), and choose drapery that's minimal or non-existent.
Another way to obtain light in an existing building is to add skylights, which will immediately give you a "lofty" feel.
Mezzanines and changes in level
Industrial buildings equal high spaces, which equal great opportunities for changes in level and mezzanines. If you do have the luxury of a double-height space, these are great places for bedrooms and studies.
If you don't have double height throughout, another way to get this look is to open up part of the floor slab and run high elements such as bookshelves all the way up through a couple of floors.
Open plan urban loft
The real defining characteristic of an urban loft is open-plan living. You can achieve this look in your own home by removing (non-structural) walls or creating openings (without doors or glazing) in existing walls. The idea is to create long vistas and encourage open communication between spaces. Of course, open-plan spaces also need defined areas. These can be created by using matching furniture arranged in square, inward facing groups combined with floor elements such as rugs.
MORE: How to Nail Open Space Distribution
How to Create the Look of an Urban Loft In Your Home
was last modified:
April 20th, 2022
by
Recommended