Fun design trends coming back in vogue
In the world of design, fresh ideas have an impact every year. However, many trends tend to come and go and come back again over the years. In the past 12 months, it seems that stylists, manufacturers, interior designers, magazine editors, and others with an eye on fashion and design have been looking to the past for inspiration.
Today, many homes are getting a makeover that has nods to trends we've seen before, albeit usually with a modern twist. Check out the below design trends coming back in vogue right now.
Tin ceilings
If you love the old-world charm and interesting design features, you're sure to appreciate the fact that tin ceilings are having a revival. Whether your property is brand new or has been standing for hundreds of years, you can give it some unique appeal by installing tin on the ceiling or reconditioning what may already be there.
Tin ceilings were prominent in the 1800s. They can come in many shades, as well as with all sorts of intricate embossing details. Customize the tin to suit any room size or design aesthetic you're going for, and enjoy wowing people who walk into the room, not expecting to see such a sight.
These attractive patterns are brought to life in vintage-look ceiling tiles, so you don't have to go to as much effort to get the look as you might think. Just remember, though, that the ceiling will be the critical detail drawing the eye, so when you're adding a light or a ceiling fan, stick with simple designs that won't take away from the funky feature you've added.
Maximalism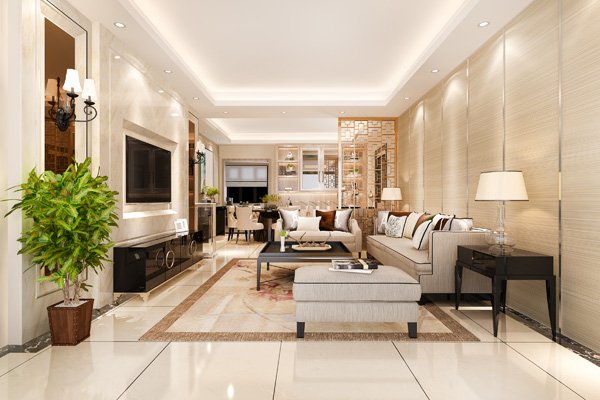 Another way of adding "extra" to your home is to join in on the trend for maximalism. While for years, designers seem to have been focusing on the opposite, minimal look and feel, things are changing. Today, you can overthrow the pared-back aesthetic and turn your house into a place full of items you love. Stop hiding your trinkets, travel souvenirs, and beloved op shop, market, and antique store finds. Display them proudly, along with detailed fixtures, fittings, and furniture pieces.
Don't be afraid to choose oversized, look-at-me artworks or create extensive galleries of photographs or other smaller pieces. You can add color to your walls and floors and with accessories and swap sleek designs for curved pieces or those with other incredible detailing.
Woven furniture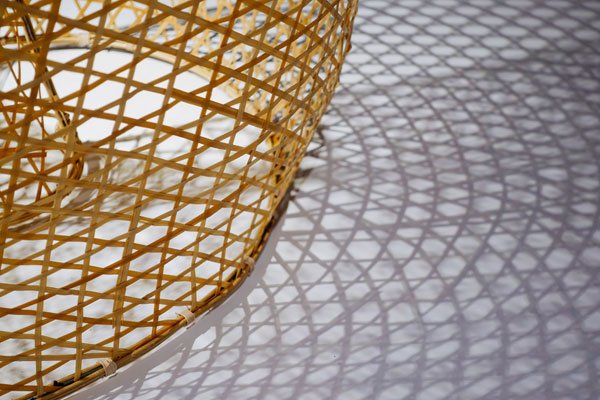 A big trend over the past year that continues to grow is incorporating woven furniture into properties. This look has come and gone multiple times in the past, often used in sunrooms and patios. Now, though, items made in a new way out of wicker, cane, rattan, and other woven designs are displayed in any and every room of a home. Take a look at offerings, and you'll see the dining room and reading chairs, benches, shelving units, bed frames, bedside tables, and more made out of woven materials.
A benefit of this trend is that it provides a soft, natural feel to a room. While it can be nicely integrated into pretty much any interior design style and house age, it's especially trendy these days when mixed in with darker, grounding colors such as matt black and charcoal gray. Look up modern boho interiors to see examples. For an updated touch, it's best to avoid using woven materials in rooms with too many light or pastel shades. You'll do better-contrasting wicker, rattan, etc., with more solid, striking hues.
80s Stylings
The 1980s were known for their bold use of lurid colors, big hair, shoulder pads, and often extreme, clashing interiors. However, there were plenty of fun elements in the looks of this decade. Some of these are coming back into fashion right now. Many designers are evoking the retro boldness of the eighties by decorating with neon and pastel shades reminiscent of the era of excess.
Another look from this time that's back in vogue is geometric forms and chequerboard and houndstooth designs. Bring these stylings into your home via flooring, upholstery, or drapes, or start small with flashes of such trends on accessories such as rugs, throws, cushions, and artworks.
Boldly hued kitchens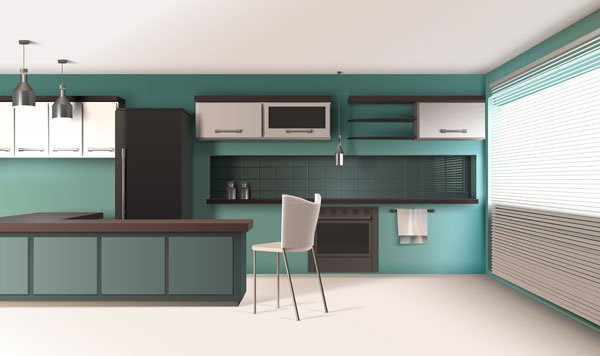 Color is increasingly creeping into kitchens right now, too. Rather than simple, neutral palettes being de rigor, kitchens in 2021 feature plenty of shade. This is seen not just in small kitchen appliances like mixers, toasters, and kettles but also in larger, more permanent electronics such as fridges, ovens, and dishwashers. If you like color, consider using a bold hue for your kitchen cabinets, or select a distinct countertop, tiles, and flooring.
There's something for everyone in the old design ideas currently being revamped for the new age. Whether you go all out with them in your home or introduce them in subtler ways, have a play. You're sure to have some fun revamping your property.
Fun design trends coming back in vogue
was last modified:
June 9th, 2023
by
Recommended