A Handy Guide on Internet Marketing for Contractors
The year that passed changed a lot about the way business is done around the world, with the focus shifting more towards the digital presence of an organization. This trend has affected construction businesses as well. In fact, over 1.6 million searches for contractors are made every month in the USA alone. So how do stay on top of your game and make sure you get noticed over your competition? Here's a handy guide to internet marketing for contractors to help you get that edge.
Over 40% of all Americans do some amount of online research to shortlist contractors before contacting them. While 40% may call the first contractor they come across, over 70% are willing to dig a little deeper and pay the right contractor extra for the right service. While email marketing has been a popular tool for over a decade, the way businesses market themselves digitally has changed a lot. Here's what you'll need to do.
Work on your website design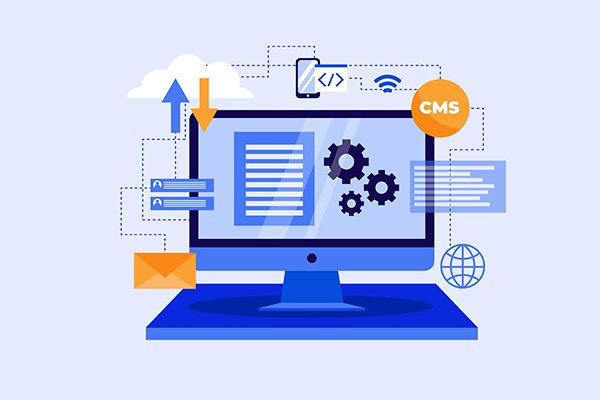 Your business website will have to be a lot more than the cumbersome web pages of yore. 92% of consumers look at websites while looking to hire a contractor, while more than 75% of all customers agree that the way their contractor's website looks and feels influences their decision. This means your website design cannot afford to be outdated.
Your website needs to be fast enough to load in 3 seconds or more.
Your business website must be properly coded for search engine optimization, including metadata such as schema, meta tags, optimized images, and meta tags.
Considering 57% of all online traffic in the US is on tablets and smartphones, your website definitely needs to be optimized for phones.
Google has confirmed that they favor HTTPS websites, and those are the ones you'd find on the first page when you do an online search. Making your website secure will affect how much visibility you get.
Build your website in a way that makes navigating it a hassle-free experience for the customer. Interactive chatbots are a great way to create some online engagement.
Add a click-to-call feature to enable your customers to reach out to you without having to search for your phone number.
A gallery with pictures of ongoing and completed projects is an effective way of showcasing your capabilities as a contractor.
Work on search engine optimization
Search engine optimization, or SEO, is essential for your website to be ranked on google. So investing in SEO is imperative to help your business grow.
Not working on SEO will make having a great business website redundant. You may end up not getting any leads off of your website, or even if you do, they may be for services you do not offer or from outside of your service area. Localizing your SEO will help you solve this problem. Here are the benefits of optimizing your website and local listings for SEO.
You will be able to define your target services, service area, and target audience.
It will allow you to reach out to more potential customers.
Using a targeted keywords strategy will allow you to drive leads for specific services.
You will see an improvement in the quality of leads from people who see your website online.
Remember that the construction business is highly competitive and that Google's algorithms are constantly changing. This means SEO is not a one-time activity, but an ongoing process. It will also take time for you to see results, especially if your competitors have been at it longer than you have.
To get your business website ranked higher, start working on a digital marketing strategy for your contractor's business and keep working at it. With proper optimization, your business website could be among the top search results when someone searches for a specific service online.
Read more: Optimize your real estate website
Get faster results with pay per click advertising (PPC)
If you want to give your business a visual boost or start generating leads immediately, pay-per-click advertising or paid advertising is your answer. A person looking to buy a service or product does what is called a high commercial intent search. Companies that invest in PPC advertising show up in 65% of such searches.
The way PPC advertising works is that when a person actively searches for a service that you provide, they get to see your message or advertisement first. Pay-per-click advertisements usually show up either above or on the right of organic search results.
However, for your advertisement to rank well, you will need to pay attention to details like the relevance of your advertisement to the searcher's query, the text in the advertisement, and the landing page the customer will be led to when they click on it.
Make sure you rank on Google's local pack
If you've ever searched for a type of service or business near you, you might have seen a map appear on the right-hand side of the landing page below the PPC advertisements along with a list of local businesses. This is Google's local pack.
If you'd like to rank on the local pack, you will need to optimize your website to do so. Here are three easy steps that will help you rank better.
Your Google My Business page must first be claimed and optimized.
Optimize your business website content to focus on your local service area.
Get your customers to post reviews on Google My Business and other online platforms. Positive customer testimonials are great for the health of any business.
Optimizing heading tags on every webpage will also support your digital marketing efforts and help you draw more attention to your online presence.
Build a listing on local directories such as HomeAdvisor, Superpages, Yellowpages, Yelp, eLocal, BBB, and Yahoo Local. This is a surefire way to increase your business's visibility online.
Build a strong social media presence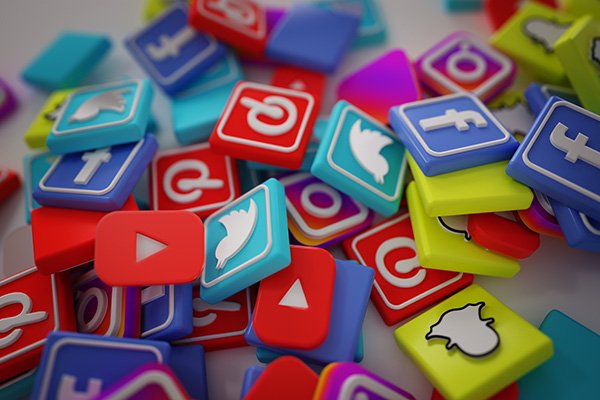 A great way to support your business website and promote your services even before people search for your services online is via social media.
Make sure you develop a strong presence on social media platforms like Google My Business, Facebook, Pinterest, Instagram, YouTube, LinkedIn, and Twitter.
While being active on social media may not give you results immediately, being persistent and posting content regularly, such as blog posts, is key to increasing the number of people who follow you on these platforms.
This is in itself among the most effective marketing strategies. Google uses the size of your presence on social media as a factor in ranking your website.
Draw volume to your social media pages by adding links to your website footer, marketing collateral, business cards, brochures, and email signatures.
Promoted advertisements on platforms such as Facebook and YouTube is another form of content marketing that can help generate leads for your business.
Invest in a video marketing campaign
Small businesses that have video content on their websites tend to get more hits than websites that do not. So investing in a video marketing campaign may not be amiss.
In fact, having video on the landing page has helped construction companies increase conversion rates by up to 80%.
A marketing video is a great way to build your brand's identity, create online engagement and showcase your competitive differentiators.
If you're worried about needing big budgets for your marketing video, think again. Smartphones nowadays are equipped with phenomenal cameras. All you'll need is deft editing on one of the many free editing software downloadable off of the internet.
Having a video is another definite way to get your website ranked higher on Google. However, keep these tips in mind.
Make sure your video does not exceed a run time of two minutes.
Also, make sure you showcase your company logo in the video.
Make sure you place your video on popular service pages.
Don't abandon email marketing
While email marketing may be slightly last decade in terms of online marketing fads, it should not be written off.
A well-designed direct mailer works just fine when it comes to customer retention, engagement, and even lead generation.
Measure, track and analyze every advertising campaign
Having a large online presence or Google ranking will not pay your team's salaries or put bread on your table. That happens only when the money you've spent on online marketing generates revenue. This makes analyzing how your internet marketing campaigns do critical to the health of your business.
But how do analyze the success of an online marketing campaign? Well, you take the number of leads it generated and calculate the amount of revenue generated from those leads.
An effective SEO strategy will make the following data available to help you measure its success.
You will get segmented data, showing you how much of the traffic directed to your site was actually for your service type and area, i.e., qualified traffic.
You can arrive at your conversion rate by dividing the total number of conversions by the total number of hits on the website.
Conversion rate optimization is the next step for you to take in order to maximize your existing foot traffic.
Time is of the essence
The construction business is a volatile, ever-changing environment. Time is of the essence if you'd like to adapt to the new normal. While this marketing guide can give you some tips, how soon and effectively you make use of these tips while picking up more along the way is of the utmost importance.
Grow your business by partnering with Kukun
Creating a profile with Kukun is a great way to give your marketing efforts wings and get noticed online easily.
You have complete control over the information you share on your Kukun contractor's profile. You can even keep updating the information on your profile whenever you need it.
Other than providing crucial information to prospective customers, such as your areas of expertise, your qualifications, work experience, price range, and more, you can also have a gallery showcasing your ongoing projects. Every time Kukun subscriber uses our Find a Contractor tool to find general contractors in your area, your details will show up, giving your business a shot in the arm.
Your Kukun profile can also be linked to your social media accounts, creating another effective way to draw traffic to them.
Read more: Find relevant home renovation information google
A Handy Guide on Internet Marketing for Contractors
was last modified:
September 15th, 2021
by
Recommended