Landscape curbing, also known as decorative concrete curbing or concrete landscape curbing, is a method of using concrete to create an edge or curb around lawns, gardens, and other landscaping. It is also known as stamped concrete edging.
The main purpose of landscape curbing is to draw attention to or showcase a flowerbed or other landscaping area. However, since it also involves pouring concrete deep into the ground, it also acts as an efficient root barrier.
Advantages of landscape curbing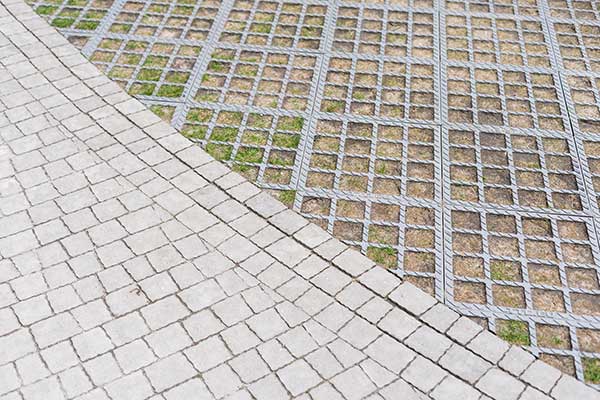 Adding stamped concrete curbing is sure to increase your home's curb appeal and make your home easy to sell.
Landscape curbing, while it requires professional installation, is quick and easy to install.
While curbing made of plastic or metal is liable to rust, breakage, and other damages, concrete landscape curbing lasts pretty much a lifetime and is low maintenance.
Decorative concrete curbing is available in a variety of colors and customized finishes, depending on the vendor you choose to work with.
It helps make edging and trimming your garden faster.
Also, it acts as an efficient root barrier.
It also helps prevent erosion and protects flower beds.
Landscape curbing installation
Here is the process professionals use to install landscape curbing.
The vendor sets up an onsite meeting with you to understand your landscaping and curbing vision as well as needs. You will also be shown samples of material and finishing choices.
A trench is marked and dug out for the installation without disturbing your existing landscape design as far as possible. It is important to inform the vendor of the location of underground lines in advance to prevent damage while digging.
The concrete mix is mixed on-site to match the color and pattern you chose.
The concrete is poured and an extruding machine is used to form the edges.
Your desired pattern is stamped out and control joints are cut by hand.
A sealant is applied to give the curbing extra protection.
Maintenance tips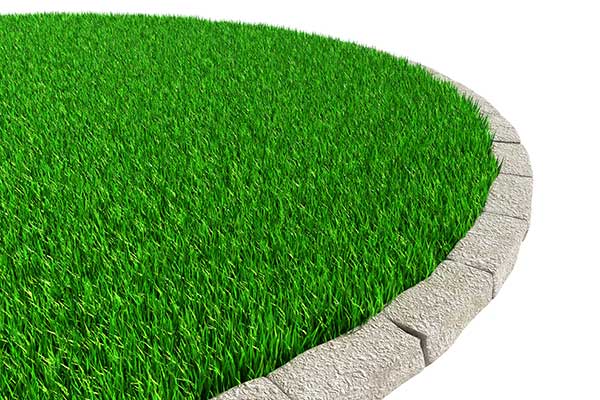 Any sprinkler work, landscaping, or sod laying should wait until the new curb is cured. This takes at least 24 hours.
Sprinklers should not be turned on for at least 48 hours after the new curb has been poured.
At no cost should any automobiles be allowed to drive over the curbing at any time.
To protect the curb during any landscaping work, ask the landscaping company to cover the curb with a 6" mound of mud.
Humidity due to sprinklers and natural weather conditions like rainfall may cause efflorescence to form on the surface of the curb. This can be cleaned using a 50-50 water and vinegar mixture as well as a brush.
Keep in mind to make sure the weather forecast does not predict any rains around the time you are getting your landscape curbing done. On the off chance that it does rain before it is cured, have enough plastic sheets handy to cover the curb.
Read more: Best time to water a garden
Costs
The average cost per linear foot for concrete landscape curbing is between $20 and $25.
The main material used is 3,500 PSI reinforced fiber mesh concrete. To install this around 4 inches thick and for 25 feet will cost between $151 to $173 for the concrete alone.
Chemical release agents, reinforcing materials, and other additives may cost as much as $15,
Labor will cost between $352 and $426 on average.
Read more: Cheap patio paver ideas
A brief introduction to landscape curbing
was last modified:
October 31st, 2022
by
Recommended