Looking Beyond Minimalist Design for Your Home
The minimalist design approach has enjoyed great popularity in interior design owing to the fad for the look of Scandinavian homes. Although the principle "less is more" seems tempting, it might seem devoid of liveliness and playfulness. Minimalism can give the impression of emptiness and homes decorated in this manner sometimes seem as if nobody lived there. Yes, organization and order may create an atmosphere of sophistication, but that doesn't mean that a bit of messiness or colorfulness will make your home distasteful. There's a variety of options when it comes to interior trends, and you shouldn't blindly follow just one. Here are some other styles that you should consider – who knows, some of them might suit your personality more than minimalist design.
Bohemian Style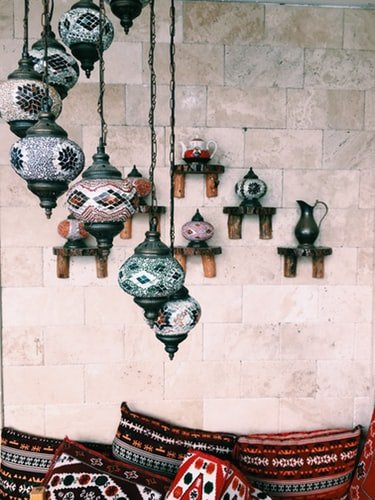 Photo by Alisa Golovinska on Unsplash CC0
If you're not a big fan of order, this style might be just perfect for you. It nurtures a messy look that gives an impression of coziness. The main features of this approach to interior design are vibrant colors, especially different shades of red, pink or purple, rich patterns and textiles.
The bohemian style is based on spontaneity, so it provides you with a perfect opportunity to follow your instincts. Everything with an ethnic vibe will fit perfectly into your bohemian home; therefore, if you come across ethnic artifacts that you like, don't hesitate to welcome them into your home. Popular cultures that are captured by bohemian style are Southwestern, Moroccan and tribal. Don't be afraid to experiment, just set your spirit free and be spontaneous. By including Persian rugs, tribal-inspired designs, numerous layers of texture and different patterns, you'll create a unique and adventurous home with your personal touch.
Industrial Style
The industrial style captures the look of homes from the industrial era and it's characterized by mature and rustic décor. It combines wooden elements with exposed brick walls and occasional use of steel. What is interesting about this style is the fact that it can create a balance between masculinity and femininity, which makes it popular both among men and women. When furnishing your home in industrial style, you should focus on rustic and bold items – coffee tables made of unfinished wood, and sofas or armchairs with a leather finish. The color palette is also rustic and includes neutral hues such as beige and brown. However, since the industrial approach is heavily based on wood, leather and brick, you'll have a lot of different shades of browns, which means that you can incorporate other colors through decoration. Although this style aims at recreating the look of industrial era, it still gives you a chance to express your personality and be creative by introducing colorful details since furniture is predominantly neutral.
TIP: Use Our Real-Time Home Remodeling Calculator and Find Out the Remodeling Cost in Minutes. 
Creating Your Own Style
You shouldn't limit your options based on what's currently considered trendy and posh. You shouldn't blindly follow trends, especially if they don't reflect your personality and taste. Instead, find what works for you the most and design a home where you'll feel comfortable and at peace. Develop an evergreen style that will be new, fresh and completely yours. If you feel like combining two or more styles, why shouldn't you? You can always opt for a more eclectic style that will incorporate everything that you find beautiful – use your favorite colors, include patterns if you like them, combine traditional and modern. Just break the boundaries and create a style that will reflect who you are.
Read more: 12 types of staircase popular new home
Escapism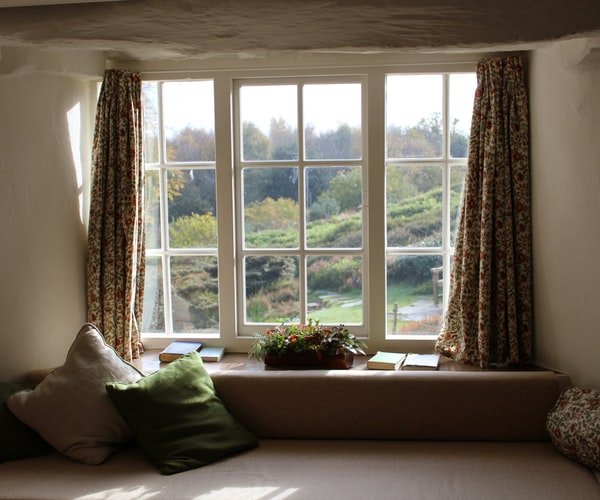 Photo by Rob Wingate on Unsplash CC0
Every once in a while, we'd all like to forget about everyday worries and duties, and to spend some quality time on our own. Luckily for us, all we need is a nook in our home where we can retreat from the rest of the world and immerse ourselves into our thoughts. Creating your own sanctuary requires little effort, but it will provide you with much needed tranquillity and relaxation. All you need is a small area next to a window where you can read your favorite book or simply relax while observing the world outside. If you have some available space under the stairs, you should transform it into your own little nook by adding a sofa or an armchair. The very notion of wrapping into a blanket and sitting in your favorite armchair while drinking a cup of hot coffee sounds just perfect, so why not turn it into a reality?
There are many other possibilities for interior design, but the minimalist design has blinded us with its elegance. It's high time we opened our eyes and gave other styles a chance, otherwise we'll all end up living in the same kind of homes.
MORE : Fabulous Decorating Styles And How to Choose the Perfect One for You
Looking Beyond Minimalist Design for Your Home
was last modified:
April 20th, 2022
by
Recommended