Low maintenance front porch landscaping ideas
We'd all like to have a beautifully landscaped garden to view from our front porch or the deck in the backyard. However, let's face it, not all of us are blessed with a green thumb.
That being said, it turns out we don't all need to be avid gardeners or tree whisperers to have a beautiful garden. We've curated a list of practical low-maintenance landscaping ideas that all of us can use without putting in too much hard work.
Keep in mind that a lot of these ideas will need to be customized depending on the climate of where you live and the type of soil you need.
A desert garden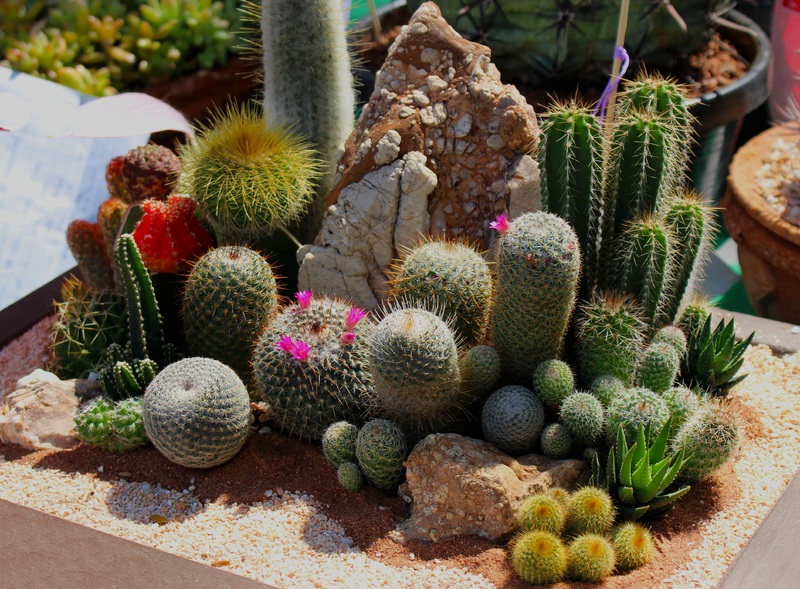 A desert garden featuring native plants is the perfect solution for anyone living in arid and hot areas.
Native desert plants are very low-maintenance plants and tend to require minimal watering. A great example of such a setup is a garden of succulents, including cacti of various colors, in a crushed rock mulch. 
Shade trees
Shade trees are great to create a pleasant area to sit under and take in some much-needed fresh air. Growing shade trees in beds of organic mulch will not only reduce weed growth but will also give your front yard a woody fragrance.
Shade trees can also turn into the focal point of your yard if all you want to do is set up a seating area under a large shade tree instead of going the traditional route of having flower beds and ornamental grasses.
The only downside to shade trees is that you will need to periodically rake the fallen leaves and water them regularly.
Evergreens
Planting evergreen trees in the corners of your front yard has multiple benefits.
For one, these are low-maintenance and slow-growing plants. Evergreens are also available in a variety of hues, ranging from silvery blue to pale green. Their nature guarantees that your yard stays colorful all year round.
Here's a great idea to up your home's curb appeal without spending a bomb on it. Line up your front steps with black pavers and fill them up with crushed stone. Plants dwarf evergreen shrubs in the pavers and line the border with clumps of monkey grass.
Read more: Why is my grass growing in clumps
For those with large yards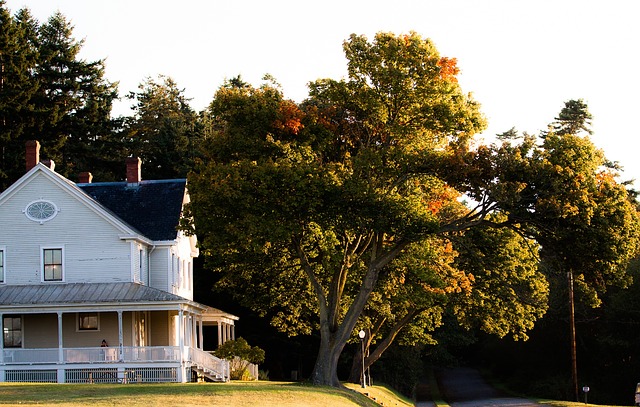 If you're one of those people with a country home featuring a large yard, being a lazy landscaper may not really be a choice. But there are ways to minimize the effort you will need to put in.
For one, carpet sloped areas with creeping ground cover. Building a large porch or sit out to minimize the area left behind for landscaping.
If you have a wooded area, don't be in a hurry to clear it out. Instead, just trim overgrown branches and hedges.
And we get it, no country home can be complete without flowering plants. Beautiful perennials like the pasque flower and penstemon grow with minimal interference. Lavender is another plant sure to give your yard a burst of color and fragrance year after year. The only care lavender needs is that you water it once or twice a week.
Rock gardens and pathways
The use of stone in landscaping is not really a new concept, but it nevertheless is a great way to reduce gardening woes.
A natural stone patio built on a six-inch layer of compacted pea stones not only looks luxurious, but it also creates a strong base for stress-free landscaping. The pea stone base makes sure you never have to bother about weeds sprouting up since it is a great alternative to organic mulch.
This also means you will never have to bother about pulling out the stones to re-level the patio.
A crushed pebble walkway connecting the outdoors to your front porch takes very little maintenance other than pulling out the occasional weed, especially if you have a bed of wood mulch underneath it. A few simple hedges along the walkway will enhance the visual appeal.
There are a variety of ways to create a rock garden to bring a daSh of color and personality to your front yard.
Choose rocks of varying colors and sizes to add variety. Outline flower beds with colorful river pebbles to complement the flowering plants.
Growing clumps of ornamental grasses in between the rock garden will only add to the low-maintenance landscaping.
Choose the right grass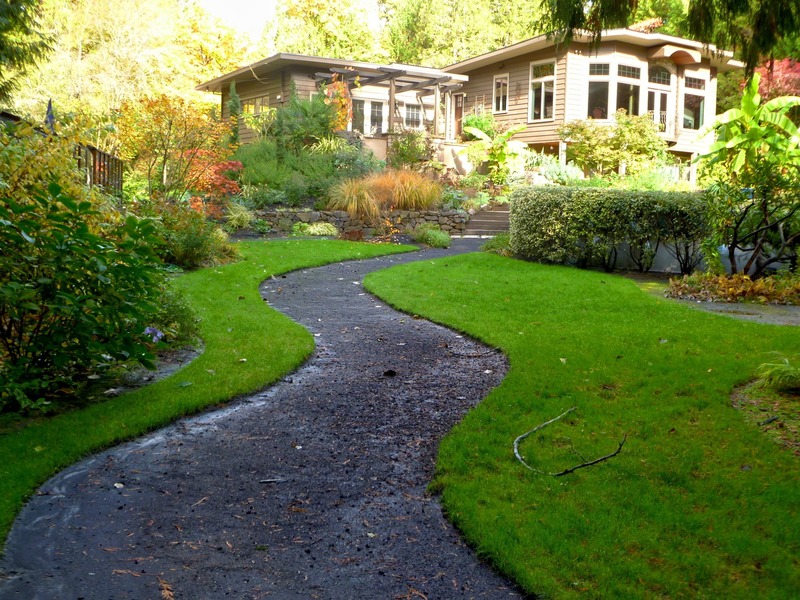 If you do want the grass to be a part of your landscaping plan, choosing grass that suits your local climate will make maintenance easier and save you money on fertilizing.
For example, if you live in the Northeast, ryegrass and fescue ought to be the grass of your choice.
Bermuda grass, on the other hand, is better suited to the Southeast.
Read more: Maintenance of sprinkler systems
Make it easy
Irrespective of the size of your yard, there are several ways to make your yard landscaping easier.
One of the easiest solutions to reducing maintenance efforts is to increase the living area.
For example, a large sitting area like a gazebo or deck with an outdoor kitchen and maybe even a fire pit threw in for good measure, will mean you have less space to landscape, and therefore, to maintain.
If you pick plants that thrive locally for your garden beds, you will again reduce the amount of effort needed for maintenance. A quick search on the internet ought to give a comprehensive list of plants for you to choose from.
If your garden does have a lush lawn or garden beds that require regular watering, automate as much of it as possible by using drip irrigation and sprinklers.
Read more: How to clean front porch concrete
Low maintenance front porch landscaping ideas
was last modified:
October 18th, 2022
by
Recommended