Your residence's roof should not only look good and striking but it must also be durable, weather-resistant, and fire-proof. That's why you can consider metal roofing over other traditional materials. However, when you choose this option, you must also know about the major attributes of the different metal roofing materials available at your disposal.
Metal roofs are advantageous because they are long-lasting, lightweight, and can be installed pretty fast if the project is carried out by expert roofing contractors. Moreover, they reflect sunlight, thereby, helping owners to save energy.
Additionally, nowadays you get metal panels in a myriad of architectural styles. Hence, you can ditch the conventional commercial look and choose an option which mimics other materials, such as tiles.
Therefore, today, we shall take you through the various types of metal roof categories, along with their pros and cons – so that you can make an informed decision.
Read more: Everything you need to know about roofing for your home
What are the major types of metal roofing materials?
Below are the common types of materials used for metal roofing. Go through their basic characteristics and then make the right choice.
Copper roofing
Aluminum roofing
Zinc roofing
1. Copper Roofing

As a material, copper is an eco-friendly option because it is 100% recyclable. It has been used in homes for decades, lasts up to 200 years, and is versatile enough to be used in all kinds of climatic conditions.
Read more: Eco-friendly roofing options that any homeowner can implement
The Pros
Copper, because it is quite soft and malleable, minimizes noise from heavy rain or hail storms.
Since it is soft, copper roof panels are also prone to dents and damage if you reside in a hail-prone region. However, this is, in fact, a plus. Although dents may lower the aesthetic appeal of your roof, it is better when compared to a harder metal — which might be punctured when an extreme hail-storm hits your home.
The Cons
Copper is expensive, quite costly in comparison to other metal roofing materials. Moreover, it also comes with more installation costs.
Additionally, it expands and contracts according to varying temperatures. However, you can combat this by placing a proper layer of panels or shingles.
2. Aluminum Roofing
Aluminum metal roofs are the best option when you live in a coastal climate. It can be installed both as a metal and seam roof. Ductile and durable, it can be carved into various designs and styles.
Want to have all your facts right about your roof inspection process? From reasons to cost, take a look at our guide.
The Pros
Aluminum holds a strong resistance against salt corrosion. Because of its highly reactive properties, it reacts to changes in atmospheric conditions and combines with oxygen to form a protective layer of aluminum oxide. As a result, it protects the inner layers from further damage.
Secondly, aluminum is extremely light and durable. Moreover, you can get it in the form of much thinner sheets.
You can also apply a coat of paint over aluminum roofs, to lend an aesthetic appeal, as per your choice.
Read more: Can you paint a metal roof?
The Cons
Aluminum is cheaper than copper but more expensive than steel. This makes it a high-end option as well. The price can fluctuate, depending on the market conditions. Moreover, if you want an aluminum-like look on your roof, you can simply go for an aluminum finish, which arrives at a much cheaper cost.
Aluminum comes in the form of thin panels. Sometimes, this may feature as a downside, especially in regions which are prone to severe winds, hail, or heavy rain. Therefore, you must analyze your environmental conditions first before opting for this material.
Read more: Should Solar Power Be A Priority In Your Next Roof Remodel?
3. Zinc Roofing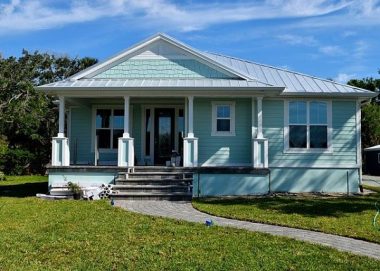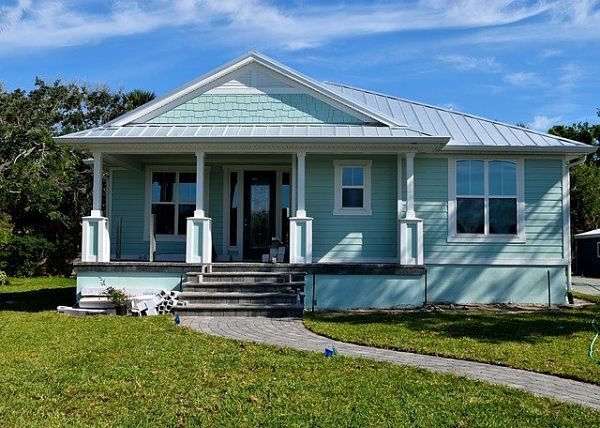 Zinc is another alternative among the most durable metal roofing materials. They can last up to 100 years. It is extremely ductile and malleable and hence, you can carve it into a variety of shapes.
The Pros
One of the greenest metal roofing materials, zinc comes with a lower melting point as compared to other metals. This means that when zinc is processed for curating it into building materials, it requires only one-fourth of the energy consumed while processing steel or copper.
Moreover, it can be recycled for reuse, making it an environmentally friendly alternative.
The Cons
Zinc is expensive, with its price falling in the same range as that of copper. Moreover, for installing a zinc roof, you need to hire an expert professional, which further increases the total roofing cost.
If you don't paint zinc, it will lend a pale blue or grey appearance. Therefore, you must cover it with a layer of paint if you wish to give it a striking appeal.
When water flows from your roof. it shall leave a a bit of chalk residue over zinc panels. This might make your house look unattractive over time.
Since it is a soft metal, it can be easily damaged by heavy hail or high winds. Again, you can combat it by applying a proper layer of shingles.
Read more: Zinc roof detail explanation
Steel Roofing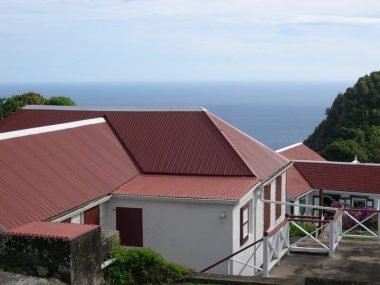 Steel, which comprises a mix of iron and other materials, is commonly found in commercial buildings. However, now it's being increasingly used in residential complexes as well. Although its processing consumes a lot of energy, it is 100% recyclable. Hence, it can be reused, making it another option among green metal roofing materials.
Steel arrives in three major types:
Galvanized Steel
Galvanized steel comprises a layer of zinc which protects the inner layers from corrosion. You can find this option in most residential and commercial buildings.
Read more: Zinc powder on roof is it helpful?
Galvalume Steel
Galvalume steel features a mix of aluminum and zinc, which protects its inner layers from corrosion. Moreover, it offers a smaller, smoother spangle, that lends it with a seamless appearance. However, it is prone to cuts and scratches.
Read more: Galvalume for metal roofing
Weathering Steel
Weathering steel is the most robust form of metal roofing materials. It has a layer of intentionally created rust to protect the inner layers.
Read more: Roof Leak Detection: Complete Lowdown by an Expert
The Pros
Steel is the least expensive metal when compared to the other categories. Not only is it affordable, but you can find steel in almost any market.
You can get steel in a gamut of varieties which can resemble copper or zinc. You can paint it as per your choice or give it a weathered look.
Steel also comes with long warranties and hence, is the best choice when you need to renovate or remodel your existing roof.
Since steel is hard and robust, it can resist damages from strong hail and high winds. It is also a good alternative if you live in an area that is prone to frequent snowfall.
The Cons
A downside of painted steel roofing is that its color may fade with time, after continual exposure to sun and UV rays. However, you can minimize this effect by applying a coat of resin over the paint.
Painted steel is susceptible to chalking, a whitish residue left on its surface when exposed to water.
Read more: Top Things To Do To Weatherproof Your Home
Conclusion
All the above categories of residential metal roofing materials have their own advantages and disadvantages. While copper can be exceptionally striking in appearance, it is quite expensive. Zinc is eco-friendly but is also costly. Aluminum is a perfect choice for coastal regions and steel is the least expensive and affordable alternative.
The final decision on choosing the best material depends on your location, budget, style specifications, and contractor availability. Ensure that the professional you hire for your project is not only a roofing expert but also holds experience in that particular type of material. If you consider all the above factors and do your research, we are confident that you will be able to execute a seamless roofing project.
Read more: Does Your Roofing Contractor Have Insurance?
Metal Roofing Materials: Choose The Best Option For Your Home
was last modified:
May 8th, 2023
by
Recommended