How to Organize a Productive Study Space for College Students
"Ordnung muss sein!"
That's a German expression meaning there must be order! Germans can certainly teach us lessons about order and efficiency. Students, in particular, can learn a lot from that attitude.
What attitude? Is it just about proper time management and commitment? There's something more: organizing the space. Can you imagine yourself trying to study in a room that's a complete mess? The mess from your surroundings reflects on your mood. Your mind becomes distracted by all items around, so it's hard for you to focus.
Experts in the field of student assistance and specialists of affordable and cheap essay service claim that the order in the room contributes to the success of students in preparing for exams and doing homework.
In order to study and complete projects with efficiency throughout college, you absolutely need a study space that puts you in a focused and creative mindset. Don't know how to create that space? Here are a few tips to help you organize a productive space for studying:
1. Buy a Top-Quality Desk and Chair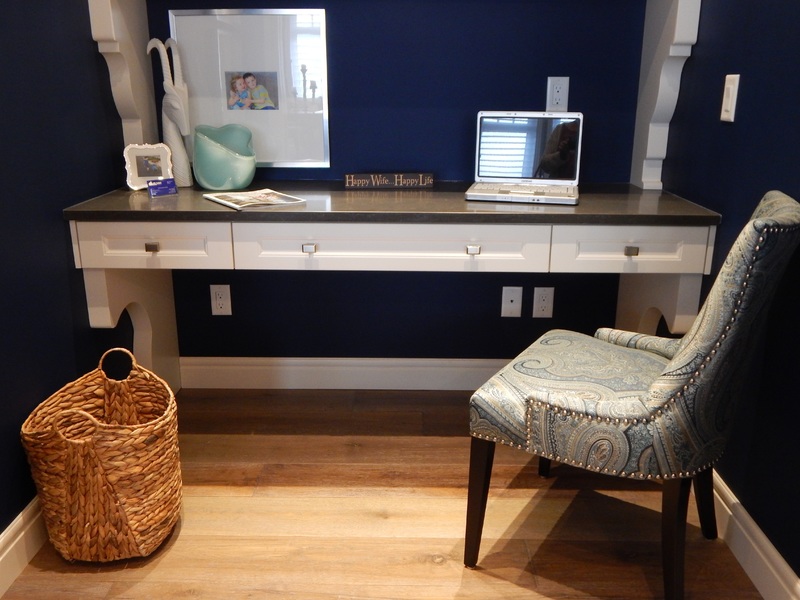 This is something you should invest in. I'm not talking about spending thousands of dollars on an armchair. However, using an uncomfortable wooden chair simply won't work.
Why are the desk and armchair important? Two words: comfort and seriousness. A good chair, in combination with a high-quality desk, will keep you in the position you need. You'll be comfortable enough, but not too comfortable. If you study in your bed, for example, you can get too comfortable and fall asleep.
Let's see 5 Ways To Transform Your Dorm Room Into A Study Space
2. Invest in Proper Lighting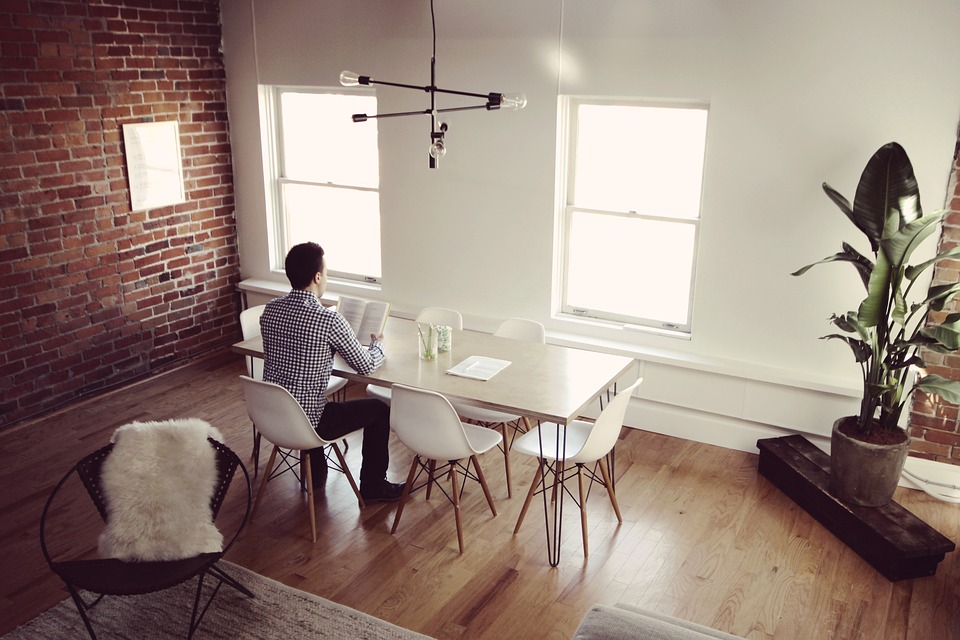 Natural daylight is the best light for studying, so make sure to position your desk in a spot that gets enough sunlight.
Needless to say, artificial light is still necessary, since you'll be studying during the evening, too. The "golden rule" is that the light should fall from above and from the left (in case you're right-handed). That positioning of the lighting will allow you to focus on your books and notebooks. Forget about "ambiance" lighting in color. Pick a warm halogen bulb that gives you great brightness without making your eyes tired.
3. Get Desk Organizers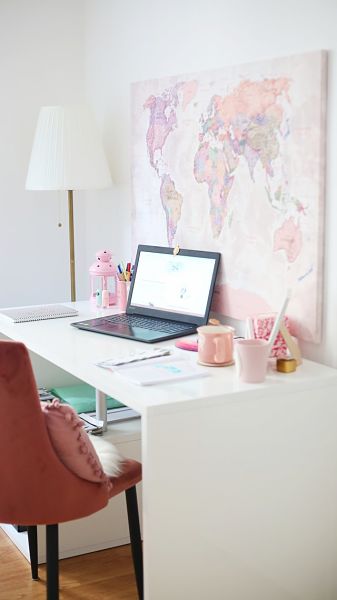 Your desk must not be a mess. You should be able to find whatever you need without even looking for it. That's why you need desk organizers.
Get some for your books and notebooks, as well as for the sheets of paper you usually scatter around. Don't forget to get organizers for your pens and pencils, and all other studying tools you usually use. When your desk is organized, it will be easier for you to focus on studying.
4. Set an Inspirational Mood
Pick a quote that inspires you to study. Here's an example:
"Learning never exhausts the mind." – Leonardo da Vinci
Print out the quote you like and keep it close to your desk. You may even create an art piece out of the quote. Hang it on the wall and it will remind you why you're in college in the first place.
5. Make It Personal
When you get in your room, you should feel it's yours. The study area should be very personal, so you'll feel like home. Being comfortable is important for proper learning.
Personal also means that the desk and chair should be no one's but your own.
6. Add Some Greenery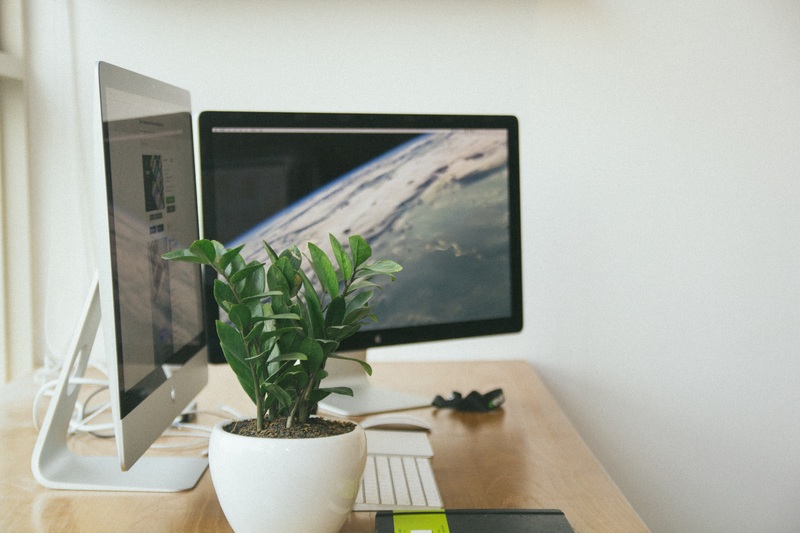 Integrating a piece of nature in your studying space will bring you peace and beautify your living space. It will give you something to care about. If you choose a small plant or succulent that gives out a zen vibe, it will contribute towards the feel of focus and commitment.
Greenery will make your study space look less artificial and more like home.
The environment has an immense effect on our mood. The more you give to your study area, the more you'll get in return. When you give your own stamp to this place and you keep it organized, it will inspire you to stay committed to studying. It will remind you of the purpose of being a student.
Read more: Design ideas for students who rent
How to Organize a Productive Study Space for College Students
was last modified:
September 12th, 2022
by
Recommended