Popcorn ceiling, or more accurately an acoustic ceiling, is a term for a ceiling treatment used in residential construction, mainly in the late 1930s through the 1990s. It was a standard for ceilings because of its bright, white appearance, the ability to hide imperfections (it can cover up bad drywall installation and mudding job), and noise reduction characteristics.
However, more and more homeowners are inclined to remove popcorn ceilings from their homes. Why? because it was discovered that asbestos was bad for your health. The use of asbestos in textured ceiling paint was banned in 1977. Asbestos fibers can cause lung disease and lung cancer if inhaled in large quantities. However, not all popcorn ceilings contain asbestos and, if left undisturbed or contained, they are not an urgent hazard. Aside from this possible danger, they have an outdated finish. Just by removing popcorn ceiling, you can get a noticeable refreshment of the space.
Read more: How to Test for Popcorn Ceiling Asbestos?
How to remove popcorn ceiling
The texture of your ceilings is an essential element to consider when remodeling your home, because it plays a decisive role in terms of space, harmony and brightness of the room. If you've already decided that you want to remove the popcorn texture from you ceilings, here's a simple step-by-step guide to get it done.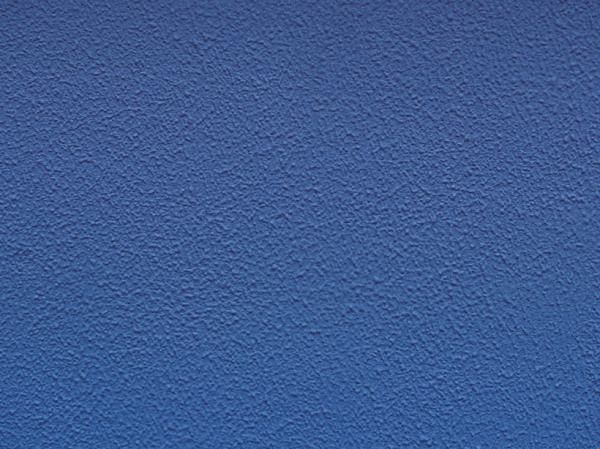 1. Safety
It is always recommended to wear a respirator mask. Do not expose body parts; make sure you wear a long shirt and pants and you cover your feet, hands and head. You will be located below the falling material, so stuff will fall on you. So cover up!
2. Empty the room
In order to avoid damaging furniture or having to do a cleaning overhaul later, it is always best to empty the room. If, for some reason, you're not able to remove all the furniture from the room, you can always cover it up with plastic to decrease the chance of damage.
3. Cover the floors
Although protective sailcloth is the most popular among professionals, superimposing several pieces of plastic covers will also do the trick. Remember that any plastic cover that is not stuck to each other is likely to leak; if you want to be absolutely sure that the cleaning aftermath will only require throwing away the plastic, be sure to tape the plastic sheets together.
4. Ventilation
In order to improve the ventilation of the room, we suggest you place a fan to increase air circulation. Be sure not to place it facing the ceiling.
5. Use a Hudson sprayer
A hand sprayer for gardening (also known as a Hudson sprayer), is ideal to moisten up the parts you're working on. Spray an area of 3'x 3′. Let it soak for a minute, and then spray it again. The material is very porous and dry, so it will absorb all the water you spray on it.
Is painting your popcorn ceiling a good idea? Let's find out!
6. Scrape it
After a few minutes, stand on a ladder and scrape the ceiling with a scraper. If you do not have a ceiling scraper, a large spatula used for plaster (4 "or 6") also works. Do not stand directly under falling plaster.
7. Sand it
Once you have scraped the popcorn texture, sand the entire ceiling with a polisher. Put together all residue remaining on the protective canvas and put it in heavy duty garbage bags. Vacuum clean the dust and debris that may remain.
8. Fill up the holes
After the ceiling dries, fill gouges or holes with joint compound and sand again. It may require several coats of joint compound to achieve a smooth finish.
Home Renovation Cost Estimator
Sorry, we currently don't have that project at our disposal.
---
You can take a look at our most popular ones:
Water Heater Installation
Exterior Door Replacement
Install Recessed Lighting
Exterior Door Installation
Interior Door Installation
Interior Door Replacement
9. Finishing Touches
Apply the primer and paint the ceiling. Once you've sealed, sanded and given texture to the ceiling, apply a primer and paint. This is the fun part, which will give you a beautiful new ceiling.
Read more: How Much Does Popcorn Ceiling Removal Cost?
TIP: Use our Real-Time Remodeling Calculator and Find Out in Minutes How Much Removing Your Popcorn Ceiling Will Cost.
The estimated time to complete this procedure is 5 to 6 days: you can scrape all in one or two days, re-texturize in a day, seal in a day, and possibly paint in another day.
If you're undecided about removing popcorn ceiling, there are a few tricks to hide or camouflage them. If your idea is to make a big makeover rather than just leaving the surface smooth, you can plank the entire ceiling. To do this, there is no need to scrape the texture as the wood planks would cover everything.
Another idea is to use fabrics to play with the visual sensations and give a special look by covering some parts of the ceiling. This is practical, for example, when you are living in a rented apartment and you are not allowed to make major changes.
How to Remove Popcorn Ceiling in 9 Easy Steps
was last modified:
April 21st, 2022
by
Recommended