How much money can I save being my own general contractor?
A lot of homeowners have started doing their own home renovations, what with the unending supply of "how-to" blogs and books to guide them. In fact, we at Kukun have covered a variety of DIY topics ourselves, ranging from how to install drywall and home plumbing hacks to building your own home gym.
However, a lot of people feel that by taking on larger home improvement projects themselves, such as adding an additional room to the house, they could save the money they'd have to spend hiring a contractor. Continue reading to find out if and how much money you could save being your own general contractor.
Understanding what a general contractor brings to the table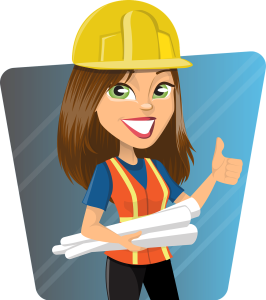 A lot of people believe that general contractors make profits of around 25 to 30 percent of the cost of the project. People also believe that the job of a contractor is limited to bossing around subs and swinging the occasional hammer. That, however, is far from the truth.
For one, if it was that profitable and that easy to become a contractor, we'd have a lot more of them in the market. And then there are the skills you need to become a licensed contractor.
Let's begin by understanding why a lot of people prefer to hire a general contractor.
An experienced contractor brings in a wealth of knowledge, including how different aspects of home construction go, the costs to build a home, including materials and labor, and how to get the best quality of work done at the least possible cost.
A general contractor will also know how to get you the best rate on hiring subcontractors.
The contractor will also know exactly how to get the subs to work efficiently on building your home. It is simply not possible to hire subcontractors and expect them to build you a custom home based on an architect's plans without actually knowing how the construction process works yourself.
It is also likely that a contractor will get better rates when he/she orders materials from suppliers than you will because they already have a working relationship with them.
Experienced contractors know how to plan ahead and make sure the project sticks to committed timelines.
If a contractor does a bad job, he/she will have to deal with callbacks and negative reviews, both of which they detest. So, you're pretty much guaranteed to get a high-quality job done when you hire one.
All professional contractors make sure they have proper insurance cover, including general liability insurance and risk insurance to cover the cost of accidents and delays on-site.
These are just some of the advantages of hiring a general contractor. However, let's now look at what skills you'll need to learn if you want to handle a project like building your own home.
Skills you'll need to become a owner-builder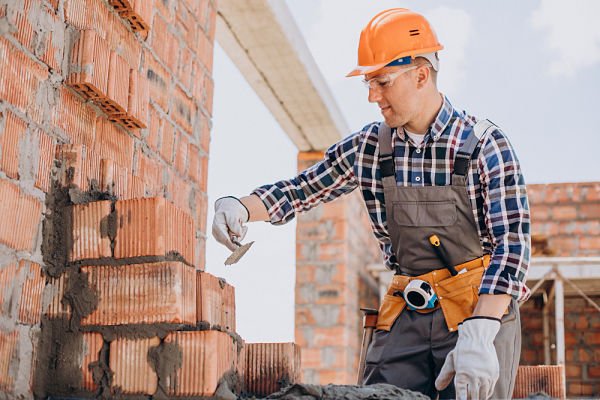 Let's look at some of the skills you will need to handle your own construction project as a general contractor.
You will need to learn how to read architectural plans, anticipate potential problems, pre-plan steps to mitigate those and complete the project on time.
Also, you need to be able to estimate the cost of materials and labor.
You will need to have a good working relationship with local suppliers and subcontractors, so you can get the best rates.
Also, you'll need knowledge of what licenses, permits, and approvals are necessary for the project.
You will need to at what stages of construction you need to schedule inspections for various departments.
Also, you will need meticulous planning and time management skills to ensure that all deliveries happen on time and all jobs are completed as per schedule.
You will need a firm hand on finances to track accounts receivable and payable, ensuring vendor and labor payments, as well as state and federal taxes, are made on time so the project goes on without a hitch.
These are just some of the basic skills you will need to be able to handle a large real estate construction project. And if you do, you can expect to save around 15% of the cost of the project, which is generally what contractors make.
That is, however, no small feat, considering those savings will be thousands of dollars at the least. Consider, for instance, that you want to build a house, and the project would cost around $600,000 if you hired a general contractor. A saving of 15% of that cost is $90,000, which is not a small amount of money.
Pros of Cons of being your own general contractor
Assuming you have the time, money, and some experience, let's break down the pros and cons of being your own general contractor.
Pros
You have the pride and satisfaction of having handled your own home construction or renovation.
If you get the right subcontractors to work with, the overall quality of the project will still be good even if you are inexperienced.
You will save 15% to 20% of the cost of the project.
Since you control everything, the chances of your dream home looking exactly as you want it are higher.
Cons
Due to inexperience, mistakes are likely to happen, leading to cost overruns and unexpected expenses. This will eat into your cost savings.
The project may take more time and energy than you anticipated.
You may find it difficult to obtain a construction loan from your bank.
You may not be able to judge the overall quality of your project objectively.
You'll need to absorb the cost of accidents on the site and delays in work.
Still, want to be your own general contractor?
Now that you have an idea about the advantages and disadvantages of being your own general contractor, and the work involved, it is up to you to decide if you still think it's worth taking on the responsibility yourself.
However, if you do decide that is what you want, we'd suggest you first start off with working on smaller home renovation projects for yourself before biting into a large one. That way, when you do decide to become your own general contractor, you at least have a fair understanding of what lies ahead for you.
How much money can I save being my own general contractor?
was last modified:
June 29th, 2022
by
Recommended