The kitchen is considered the heart of a house. It is the medium where family members connect to each other through cooking, chatting, and dining. While designing a modern kitchen for your home, you basically consider the textures, surfaces, and colors. One of the most important components of the kitchen, which is often overlooked and must be chosen correctly is the benchtop. A kitchen benchtop can affect the look of cabinets, furniture, flooring, island benches, and appliances. They can either enhance or degrade the look of your kitchen.
In order to be practical and impactful, there is a vast range of kitchen benchtop options available on the market, but before that, we need to understand the requirements, suitability, and reliability of the benchtop material to be used.
Choosing a Suitable and Durable Kitchen Benchtop
It is a challenging task for someone to choose the perfect kitchen benchtop for a new home. There is a wide range of materials available on the market to build a benchtop but choosing the right combination is what we should consider.
The major criteria to be considered while choosing the modern kitchen benchtops are the cost, material, aesthetical value, reliability, and so on. Following are the options available:
1. Laminate kitchen benchtops
It makes a great option for those having a specific budget and also for renovators. Laminates offer various designs and colors, which give an amazing touch to the kitchen and you can also get a look similar to that of a stone. It is quite versatile and durable and the material used is very affordable. Overall, this offers a great look and feel to your kitchen — without burning a hole in your pocket.
Take a look at our guide on further info about Marble Benchtops
2. Natural stone kitchen benchtops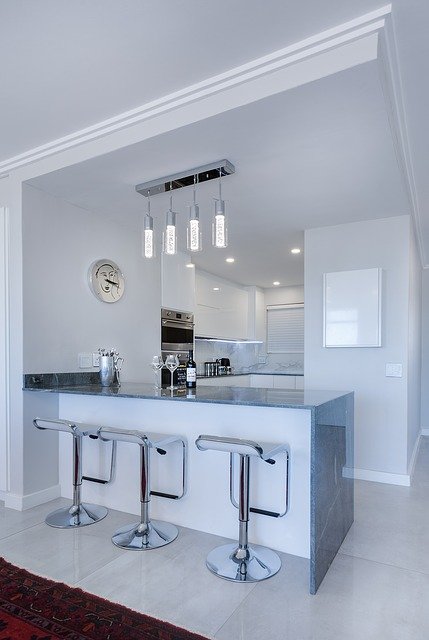 For homeowners, a stone kitchen benchtop is a popular choice if one is looking for longevity and reliability. A huge advantage of stone benchtops is that they are very durable and easy to clean. Since the non-porous surface is highly resistant to staining and scratching — it doesn't need any ongoing maintenance. Other than this, it offers an aesthetical value to the kitchen.
Marble and granite are the two options which are mostly used for modern kitchen benchtops. All in all, these natural stones are solid in substance, easily maintained, and impervious. The best part is that there are a number of colors and patterns to choose from.
3. Man-made stone kitchen benchtops
Man-made stones like Quantum Quartz, Corian, and Caesarstone are great options when planning to set up a stone benchtop. Compared to natural stones, they are more heat resistant, stain-resistant and scratch resistant. These stones come in different patterns and colors — making your kitchen a true exemplar of modern and beautified look.
4. Stainless steel kitchen benchtops
If you want something which is classy and highly durable as well as versatile — then stainless steel is the right choice and a hygienic option. However, do know that it requires high-end maintenance. To give a cool and elegant look to your kitchen, you can combine it with other benchtop options.
5. Timber kitchen benchtops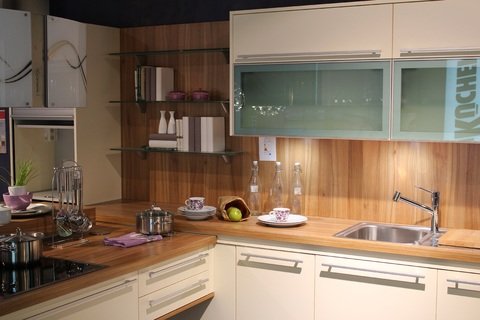 This is the most traditional style used for kitchen benchtops, which is again becoming popular these days. It provides a tactile surface that offers a fantastic look to your kitchen and enriches the design too. The only drawback of using timber is that it may have water logging problem if placed near the sink area. Therefore, it must be sealed properly. Other than that, if any problem or damage occurs then it can be easily renewed and reinvented.
Conclusion
The above mentioned modern kitchen benchtop types will definitely help you in selecting the perfect one for your sweet home. You can always compare all the options available and then make an informed decision. Choose a kitchen benchtop material which offers you a convenient and durable solid surface, is eco-friendly, and suits your style of kitchen.
Additionally, it is also important to look at your requirements first and then choose the option accordingly. For instance, a wooden flooring at home will go with laminated benchtops or timber benchtops. Similarly, a marble flooring and elegant setup will match up only with granite or marble benchtops. You can also browse the different websites that provide professional services for kitchen decor.
How to Select the Perfect Kitchen Benchtop Material?
was last modified:
May 17th, 2022
by
Recommended