Your driveway is important in appearance and functionality, yet little attention is paid to the fact that the surface needs a good drainage design and is easily repairable. This can lead to a slippery driveway, worn concrete, worn tires, and serious accidents in front of your home. All of this can repair and fix or replace if necessary.
How do you fix a slippery driveway?
Yes, there are ways to increase the traction of the slippery driveway, but before doing so it is necessary to define a budget and the need to reinforce the traction. Even if short, medium, or long-term. Some options are:
Cleaning with a broom
It is not always effective, but it leaves a small layer of texture on the slippery surface. In winter, water can accumulate in the small abrasions creating a more slippery driveway.
Paint
Like brooming is useful for a few days or weeks but is not a medium to long-term method. It is not an effective solution for cold months.
Rubber mats
Some homeowners use small rubber mats for the most heavily trafficked areas to generate a little more friction. They can be a great solution but are unsightly.
Non-skid tape in a variety of formats is a quick and inexpensive solution but is not a long-term solution. Even more so if it is located in a high-traffic area.
Slip-resistant floor coverings
The ideal solution to add traction to the entire surface is a long-term investment, is aesthetically pleasing, and will help increase the friction of the pavement.
How do you fix a steep slippery driveway?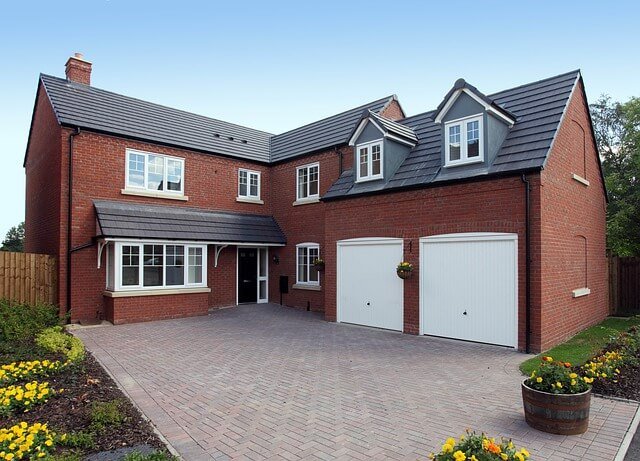 You shouldn't have a driveway slope grade greater than 20%, but ideally, it shouldn't go over 12%. What that means is the incline shouldn't be higher than 12 feet for every 100 feet of length.
A high slope grade presents all sorts of problems. Your car may slide into the street during icy weather. You may repeatedly scrape the bumper of your car at the bottom of the driveway, causing damage over time. Delivery trucks may not even be able to access your driveway at all.
Steep driveway solutions
Try not to have a roadway inclined at 12%, under no circumstances should it be greater than 12%, as this causes vehicular and traffic problems. Your car may slide in the rainy or cold season, you may scrape the bumper, you may fall and you may not even be able to climb that slope with your car. Here are some small solutions to improve friction on slopes.
Gravel and sand
Cover the road with a layer of gravel and sand. It will provide more traction to the roadway even though it may not be as attractive to your property, it is an efficient and economical solution.
Use resin in your driveway
The resin provides friction, even more so on steep roads, as it gives the tires additional grip compared to pavement. To the gravel and sand layer, you can add this resin which will significantly reduce the lack of friction on the pavement. It will cost you about $5 per square foot for the materials to install a resin driveway, and if you hire a professional to do it, the price could go up to about $10 per square foot, approximately.
Install speed bumps in your driveway
Not only do they prevent drivers from speeding, but they can also help your vehicle slow down by gaining friction with the roadway. Although uncomfortable, they can be a good solution to a slippery driveway. You can buy rubber speed bumps on the Internet for between $100 and $500.
Repaving the driveway
This would be your last, most expensive, and best option of all. If you are in a savings or investment phase or are coming out of debt you may want to try one of the other methods mentioned above. But keep this in mind as it is a fairly safe solution. To give you an idea for 500 square feet of driveway, you can expect to pay around $3,000 to $5,000, which means it costs around $7 to $10 per square foot.
How to fix a slippery concrete driveway?
Concrete tends to suffer from wear or polishing over time due to some weather conditions that make its surface slippery and even brittle, before applying any treatment be sure to treat the concrete.
For concrete surfaces
Dura Grip is a highly durable slip-resistant coating designed to provide a long-lasting, UV-resistant finish on concrete. It is simple to care for and an excellent product for sealing unwanted leaks in floors or grout. Dura Grip is ideal for barefoot walking and is therefore ideal for use in the home.
Deck Grip is a non-yellowing, water-based acrylic non-skid concrete sealer. This multipurpose product is quick and simple to apply and provides a clear, semi-gloss, barefoot-friendly finish. It is long-lasting, UV-resistant, and resistant to the elements. Deck Grip is suitable for almost all natural stone surfaces where high traction is required.
For other stone surfaces
Stone Grip is a simple anti-slip solution that dramatically improves traction and safety on slippery floors, even when wet. Stone Grip does not alter the appearance of the stone when applied, so it can be used on a wide range of stone floors. That is, it costs between $7 and $10 per square foot.
How can I make my driveway ice less slippery?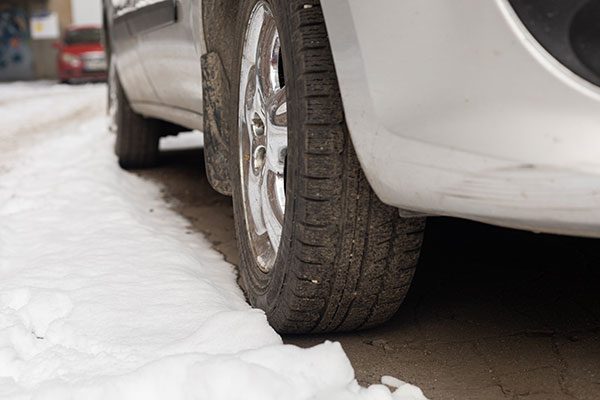 In winter one of the main accidents are cars on slippery surfaces so it is mandatory to fix this problem starting the winter season.
Coarse salt
This is only an hourly solution since salt only works if the snow is above 5°F and can damage the roadway, corrode the vehicle or refreeze the melted water.
Magnesium Chloride Snow Melter
It is a little more expensive than rock salt but it has its benefits such as it does not damage concrete, it can work down to -13°F, it does not harm your pets' paws, it does not cause irritation, it does not corrode any part of your vehicle and it comes with its own application tools.
Volcanic material
Difficult to obtain but if you find it, it is worth it, it does not damage the road, or your vehicle, it increases friction, and is respectful of the environment.
Ice Crusher
Sometimes the ice is so thick that it must be crushed. These usually come with a handle and guard so that injuries or accidents do not occur.
Snow shovel
If sprinkling rocks on your driveway isn't your thing, it's time to break out the lifelong shovel and get some exercise, nothing will help you with snow more than shoveling it out of the way.
Yooper Scoop
This snow shovel, affectionately known as the Yooper Scooper, is well-known in Michigan's Upper Peninsula, which is notorious for snow accumulation. The 24-inch shovel eliminates bending and lifting by allowing you to simply push and shovel the snow away. Galvanized steel is long-lasting, and the reinforced cutting edge extends all the way to the concrete.
A fall on a slippery surface is a reason to fix this problem, which not only has consequences for people but also for cars and properties in general.
Slippery driveway: Try not to fall down!
was last modified:
December 23rd, 2022
by
Recommended