How to Hire an Interior Designer Who's Right for You
Whether you're renovating your old home, adding a home office or building a new house altogether, doing everything by yourself is just not possible. But do you really need an interior designer? Well, yes, you do. Interior designers will do a lot more than just tell you where to hang paintings and what color to paint your walls. If you work with the right interior designer, they will help you with everything from working on your new floor plan to making your vision come to fruition. We're here to tell you how to hire an interior designer who's right for you.
Why Should You Hire a Design Pro?
While you may know how you want your home, or even just that one room you're renovating in your home to look, you may not always know how best to bring your vision to life. Here are some situations where hiring a design professional makes absolute sense.
An interior designer will help you complete your renovation project on schedule. Be it dealing with suppliers, making sure the correct color palette is being adhered to while painting, matching your drapes to the rest of your room or making sure the right kind of door knob is attached to your new door, a designer will be able to make it happen on time.
Designers have access to a lot more varieties of fabrics and materials that you do. Whether you're looking at designing a child friendly home that needs a durable rug, a paint that is easy to clean over or a kitchen design that's eco friendly, interior designers will know the best places to source it from.
An interior designer will be aware of what building codes will apply in your area while renovating your house, and will be able to help you get all the necessary permissions in place well in advance.
Design professionals are more adept at planning how to maximise space utilization than we are. So if you need a room design that allows you to minimize clutter in a small living room while still having ample storage, or if you want to convert a garage into an office space that looks professional, an interior designer can make that happen for you.
An interior designer is trained to design spaces to look modern or timeless, based on your vision. Once a designer has a clear understanding of what you have in mind for your space, he or she will be able to build on it in a way that may even surpass your expectations.
It is important for you to decide whether you need an interior designer or decorator. A designer is trained to design the entire layout and functionality of space, while a decorator deals only with the cosmetic aspects.
So while a designer can help you move or design strategic walls, redo flooring and basically work on every aspect of home renovation, an interior decorator will only be able to suggest things like color combinations.
Let us help you find the best contractors in your area. Try Kukun's Find a Pro
What Should You Do Before You Hire an Interior Designer?
Now that we've discussed why working with a designer would be beneficial, let's see what we, as homeowners, need to do before we hire one.
1. Get Inspired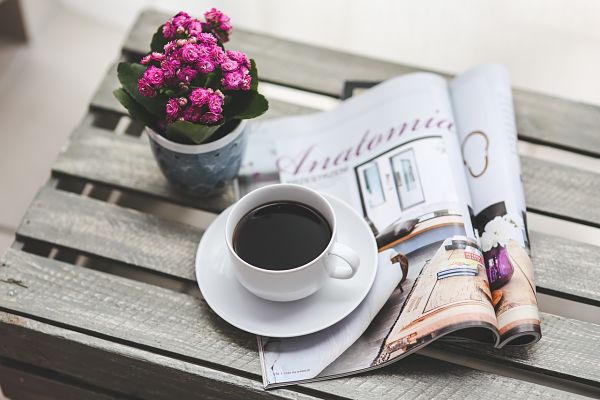 An interior designer can work wonders for you, but before that, you need to get inspired. Spend some time pouring over design magazines, home furnishing magazines and the likes to get an idea of what's trending, what's new in the market and what your options are.
2. Decide on a Style
Once you've been inspired, mull over your home's layout and arrive at a style that works for you. Try and collect images of what you'd like your space to look like. This is important for you to be able to communicate what you have in mind clearly to your prospective designer.
3. Decide on a Budget
This is one of the most important parts of any home improvement project. You might want a lot of things incorporated into your new home design, but can you afford all of it? It always helps to know how much you can stretch your purse strings before you begin your project, so your designer knows what finances he or she has to work with.
Want help budgeting your home renovation? Click here to get accurate estimates for different parts of your home.
4. Decide on a Schedule
Know by when you need your renovations to be completed. Home renovations can take a long time, and unless you stick to a schedule, you could end up overshooting your budget on multiple fronts. For example, if you're renovating your full home, you might need to rent a place to stay until renovations are over. The longer your project takes, the more you end up spending on labor and rent.
5. Do Your Research
See if you have experienced and competitive interior designers in your local area. Look at how many years of experience they have and what kind of projects they've already worked on. If you do not find an interior designer who impresses you locally, look online. An experienced designer should be able to help you with plans, floor drawings, vendors and contractors even remotely.
6. Ask the Right Questions
Once you've shortlisted a few designers, ask them for references. This should help you judge their experience. Make sure you choose someone who has been working constantly. That's an indication that they're good at what they do.
Make sure you sign up with a designer who offers everything from project management and design consultation to site mapping and space planning.
Find out how much the designer charges. Some designers work on an hourly rate, while others work on a flat fee or a percentage of the project costs. Decide what works best for you based on the scope of the work.
Choose an interior designer who knows local suppliers and contractors. A designer who has a rapport with the local marketplace will be able to get you discounts.
Most importantly, make sure you choose a designer who sees what you see in your home, and can use your ideas as a base to build on while working independently. The last thing you want is to hire someone that requires constant hand holding or just does not get what you have in mind.
Have Faith
Once you've made your choice, have faith in your designer. A large part of getting the most out of interior design services lies in letting the designer do what he or she is best at doing without second guessing their every move. Sit back and let the experts work their magic!
How to Hire an Interior Designer Who's Right for You
was last modified:
October 26th, 2021
by
Recommended