As time goes by, interior design has been slowly changing. Technological advancements have been increasingly being embraced by homeowners to achieve both the look and functionality that smart homes has to offer.One of the things that technology has brought us are video walls.
They have been present for a couple of years already. Video walls have been mostly seen in control rooms, stadiums and shopping malls. Today, they have been increasingly being used in homes as well. As technology matures, a new market and appetite for home video wall use has grown and has been embraced by many technologically minded individuals.
The below graphic from Userful, explains how video walls can be used in a variety of ways throughout your home. So if you're considering improving smart capabilities of your home, then here's a great starting point.
Read more: Mistakes to avoid upgrading to smart home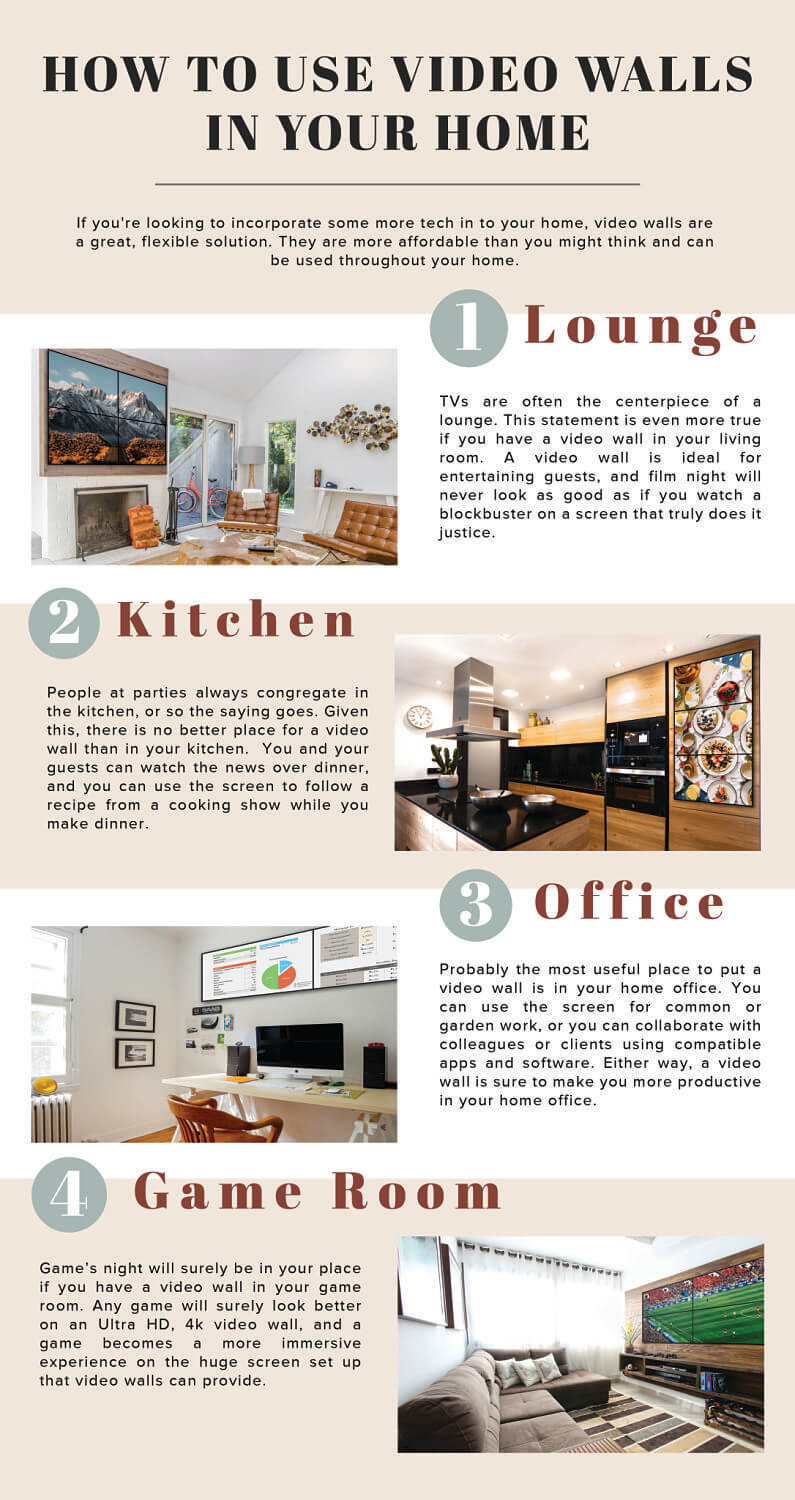 Read more: Home automatio ideas smart home
Using video walls in your home [Infographic]
was last modified:
May 24th, 2022
by
Recommended