There's something very charming about vinyl fencing. It exudes a cozy suburban style that's unmatched. Apart from its popularity, this type of fencing is low-maintenance, aesthetically pleasing, practical, long-lasting, and has a fair price point. So, how much does a vinyl fence cost? Well, that's exactly what we'll explore in this article.
Although a vinyl fence costs more than other types of fencing, including wood fencing, it's a good idea to invest in a new vinyl or PVC fence. Think of it as a long-term investment as vinyl fencing is almost maintenance-free and much more durable than wood.
Interestingly, when it comes to vinyl (PVC) fencing, there are many options available depending on the sizes, styles, and colors you want. This guide will cover the average costs for all types of vinyl fences.
Average vinyl fence cost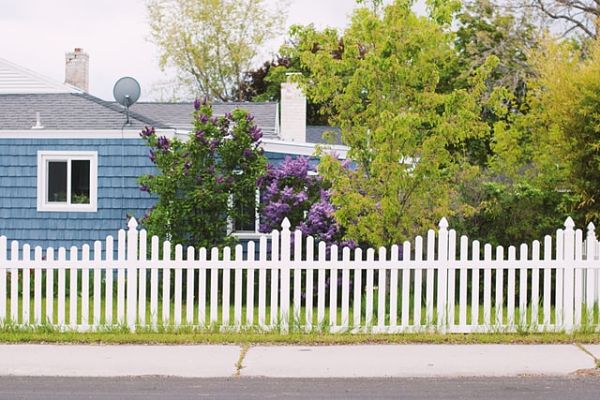 The average cost to install a PVC or vinyl fence runs from about $15 to $35 per linear foot. For a professionally installed vinyl fence, most homeowners can expect to pay between $2,181 and $6,089 in total. The national average cost of a vinyl fence is about $4,135 — including both materials and professional installation.
Of course, the exact cost depends on a lot of factors such as the type of fence it is and the length of the fence in linear feet. For example, a 6-foot vinyl privacy fence costs about $3,702 on average.
Additionally, there are other elements such as solar fence posts, cap lights, hanging flower boxes, gates, or other accessories that determine the total vinyl fence cost.
Read more: Fence financing for good & bad credit
Vinyl fence cost vs. wood fence cost
Vinyl fence installation is more expensive than wood fence installation (at $12 to $27 per linear foot). If you compare cedar vs. vinyl fence costs, cedarwood costs $6 per linear foot, while vinyl privacy fence costs about $24 to $28 per linear foot.
Having said that, a vinyl fence turns out to be a hassle-free installation that may actually save money in the long run. Vinyl fences do not need as much maintenance as wood fences. Also, you do not require to paint, stain, or seal a vinyl fence.
Read more: Fence maintenance tips
Vinyl fence price per foot
Vinyl fencing costs $15 to $35 per linear foot according to the type of vinyl fencing. Since most fencing contractors charge for the installation by the linear foot, the length of your fence decides the overall cost.
Sometimes, contractors charge by the hour or by the number of preassembled fence panels you require. Whichever metric your fence installer uses, the overall fencing price will most likely be about the same.
A vinyl fence around a mid-sized backyard of 2,000 square feet would cost approximately $3,780 while a fence around a small backyard of 500 square feet would cost $1,932. A 3,500 square feet yard will cost you upward of $5,040.
Read more: How to keep your kids and pet safe with beautiful fences
Vinyl fence labor cost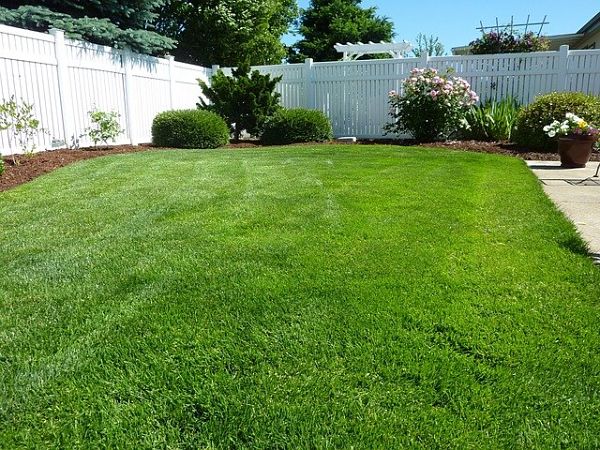 The average labor cost for vinyl fencing runs to about $4.68 per linear foot. This pricing includes site preparation, professional installation, cleanup, and a warranty. If you're replacing an existing fence and installing a new vinyl fence, you can add an extra $3 – $5 per linear foot of removed fence to your home renovation budget.
The total cost of fence removal depends on the type of fence, size, and the condition of the surrounding terrain.
For example, if there are obstacles such as trees, stumps, bushes, or other landscaping, they will increase the overall cost. If you're hiring a professional tree service, you can expect a bill of about $385 to $1,070 for tree removal, $175 to $516 for stump removal, or $75 to $125 for removing a bush.
Moreover, installing a vinyl fence on an incline involves more work, and therefore costs more. For a fence on a slope, you can add another $900 to $3,000 to your budget for land grading.
Looking for a licensed fence installer? Use Kukun's Find a Contractor tool for the most reliable professionals!
DIY cost vs. professional fence installation cost
If you're an enthusiastic DIYer and willing to go the extra mile by buying all-new equipment and fencing materials for your home improvement project, you can expect to spend about $3,873 to build a vinyl fence.
A professional fence installation would cost you about $4,200 based on the national average costs. But, although a DIY project would save you a few hundred dollars, it would mean a lot of work for you. Keep in mind that installing a vinyl fence requires a minimum of two days, depending on your yard size of course!
Vinyl fence cost by type
There are several types of vinyl fencing available on the market. You can choose from basic, affordable options such as a vinyl picket fence, a split rail fence, or a lattice fence, or opt for the more high-end shadowbox fencing. It's easy to customize your fence and get the desired look for your yard.
| Type of Vinyl Fence | 100 Linear Feet | 200 Linear Feet | 300 Linear Feet | 400 Linear Feet |
| --- | --- | --- | --- | --- |
| Picket Fence | $1,528 | $3,056 | $4,584 | $6,112 |
| Privacy Fence | $2,848 | $5,696 | $8,544 | $11,392 |
| Shadowbox Fence | $3,538 | $7,076 | $10,614 | $14,152 |
| Rail Fence | $842 | $1,684 | $2,526 | $3,368 |
| Horse Fence | $1,212 | $2,424 | $3,636 | $4,848 |
Vinyl and PVC fence cost by style and color
Once you've selected a fence design, there are a few colors and finishes to pick from: white, wood grain, and black. White is the most popular fence choice for vinyl fencing. And, it's the least expensive. A white vinyl fence costs $17 to $25 per linear foot, a wood grain fence costs $40 per linear foot, while a black fence costs $60 per linear foot. It's also the least common fencing option.
Read more: What does a purple fence mean
Vinyl cost per panel
Vinyl fencing panels are also available. These are usually 8-foot-wide and 6-foot-high. While most backyard fences are 6 feet tall, do check with your homeowners' association to find out if your neighborhood has any building codes regarding fence height.
White vinyl fencing panels cost $111 per panel, wood-grain panels cost $235, while black vinyl panels cost $369. If you want an 8-foot fence, you can expect your home remodeling budget to increase by 25% to 35%. This calculation is made by keeping in mind the average prices from home improvement centers such as the Home Depot.
Cost of vinyl fencing by zip code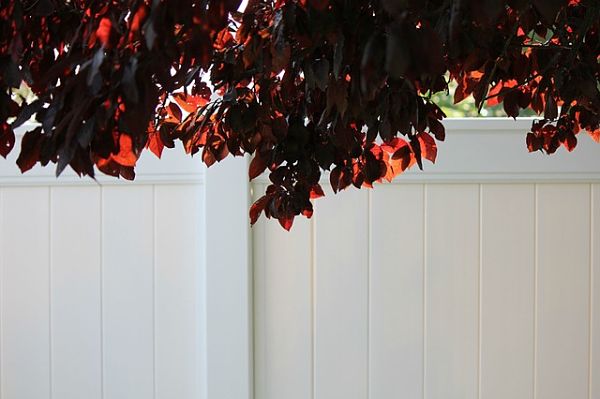 Although you can keep the national average costs as a reference point for your budget, there can always be variations on these averages due to the location of the house. For example, someone in a rural area will most likely pay a lot less for a professional fence installation than someone in a metropolitan area. Fence prices also vary depending on which region of the United States you live in. 
Read more: 13 Backyard fence ideas to protect your garden in style 
Fencing permit costs
Before installing any type of fencing, you need to check if a building permit is required to put up a fence around your yard. If you're hiring a professional contractor, the pro will usually know which permits you'll need locally.
If you're planning a DIY fencing project, you'll need to contact the local building regulator office. Permits can cost anywhere from $20 to $400, depending on the kind of permits you need and the size of your fence. 
Read more: Can neighbor build fence on property line?
Are vinyl fences worth it?
Yes. Vinyl is undoubtedly one of the most durable fencing materials. It requires little to no maintenance, is unlikely to warp, and does not rot or decay. What's more, vinyl is not susceptible to termites and does not catch fire easily.
Most importantly, vinyl gives your yard a lovely look. It's the perfect fencing option for homeowners who like to keep their yard looking beautiful and home maintenance hassle-free.
Read more: Questions about glass fences
The most important factors that affect vinyl fence cost
was last modified:
March 3rd, 2023
by
Recommended