How to Make Your Home Look Luxurious: Tips and Tricks
A high-end home like the one from the interior design magazines doesn't have to be just a dream anymore. If you've always imagined a slick elegant living room, and a luxurious bathroom, alongside lavish hallway and stylish bedroom, you can have all that and without a lot of trouble. With just a few easy tricks, and a bit of creativity, you'll know how to make your home look luxurious — a house everyone will love.
Classic neutrals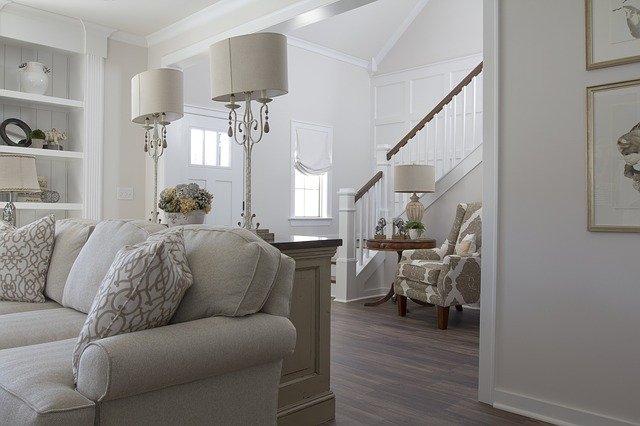 Each year we're introduced to new trends in home design, but that doesn't mean that we should follow all of them. What's more, implementing neutral tones into your home is a much better idea. White, ivory, black and gray convey elegance and brighten up the space. If you paint the walls white, add ivory shelving, and consider having beige floors, it would be much easier to trend up the space with accents in lively colors. For a luxe effect, match white walls with black furniture, and black rugs. A white marble top on a coffee table provides a great contrast to black furniture, so consider it as one of the options for the living room as well.
Timeless natural materials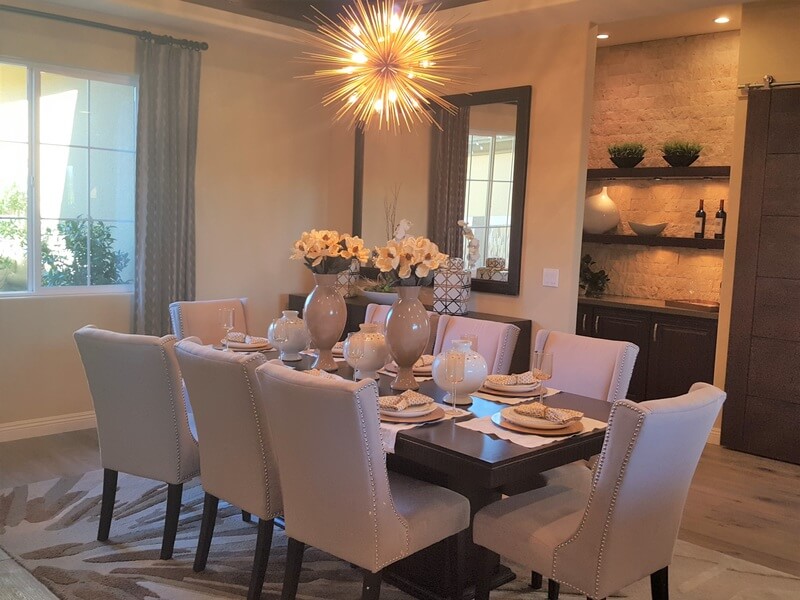 Nothing makes the home look expensive and luxurious as natural materials do. Fine wood, stone, and leather bring a dash of timeless elegance, turning your house into a beautiful home. Hardwood floors are an absolute must if you'd like to have a lavish and durable home. With ebonized hardwood, red oak and wide planks, every room will have the everlasting classic look you could see in the interior design magazines. Furthermore, marble and stone floors are another fabulous choices if your budget is not an issue. If you're not willing to break the bank, then consider installing lavish carpets or high-quality round rugs instead of marble, as they will make every home look lovely and cozy.
Minimalistic decor
When you think about the luxurious interior, you immediately imagine the fine lines and minimalistic design. This is why a home must be clutter-free if you want it to look classy and elegant. Think about enriching the home only with the items that are aesthetically pleasing and those that are functional. Make sure you stay away from unnecessary elements. Basically, you should go with the good old less is more philosophy to have a luxurious home. Don't keep the magazines on the table, but place them in a holder, clear the hallway from all the footwear, and keep it organized in the closet. The same goes for the makeup and all the cosmetics in the bathroom ‒ it should all be neat and tidy inside the cabinet and out of sight.
Accent pieces make a difference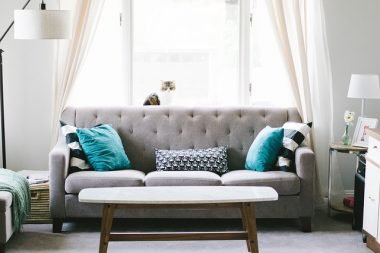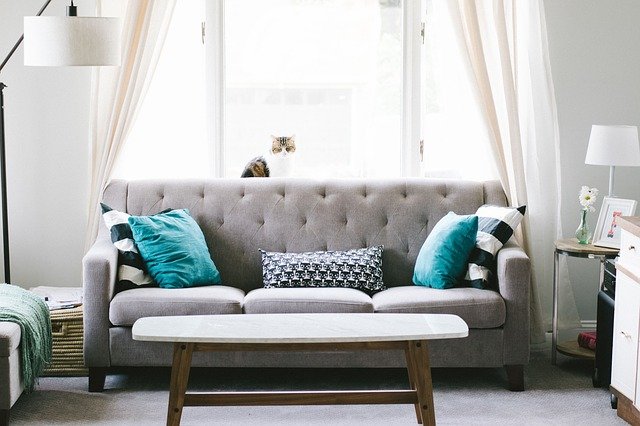 Quality bright lighting completely transforms the space, so you should consider having some classy chandeliers in your living room. Crystal lamps are always a beautiful accent that will convert an otherwise plain room into a luxurious space. For a clean and posh look, LED lightings are a great addition. Consider stylish silver or gold picture frames for your favorite artwork if you want to add a touch of glamour to your interior. Contrasting cushions always add a dose of elegance to the ambiance, so invest in stylish pieces to liven up the room. Think about stripes, black and white patterns, or even polka dots.
Walls can always use a bit of a touch-up, so think about adding crown molding to the entire decor. Think about adding a bit of dimension to the room and add molding to the edges of the wall, and your room will have that palace-like look as any royal palace. Forget about the simple decor and invest in crown molding to have a truly luxurious home.
Read more: 5 rookie mistakes avoid buying antique furniture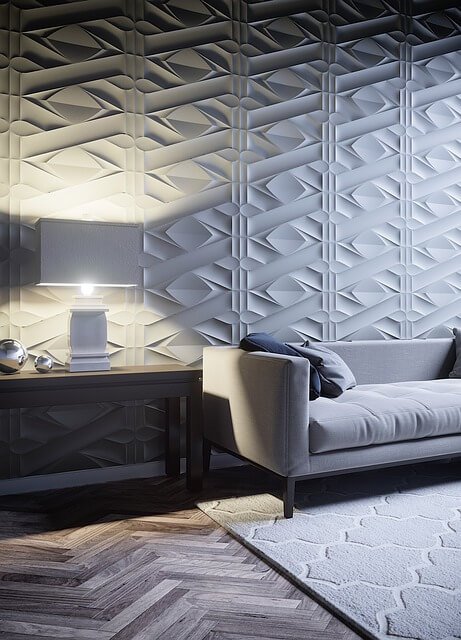 Now that you know how to make your home look luxurious, we are sure, you realize that it doesn't require much trouble and time. With a couple of tricks, a little creativity, and some effort, your home will get that everlasting elegance and polished look you've always dreamed about. Stick with neutral hues, go for natural materials, keep the home clutter-free and embellish it with stylish accents for a high-end look.
Read more: Ways to Turn Your Kitchen Into A Hub of Luxury
How to Make Your Home Look Luxurious: Tips and Tricks
was last modified:
May 17th, 2022
by
Recommended