Simple and Cheap Ways to Ensure Eco-friendly Homes
In today's environment, it's more important than ever to lead a green life. That goes for every aspect of our lives; at work, with friends, and right at home. You might already know of terms such as solar-powered homes, solar panels, green roofs, triple-glazed windows, solar water, and gadgets with energy stars. But does sustainable mean only these heavy words? Well, no; not every time. Being more eco-friendly doesn't always have to be an overwhelming task. There are tons of ways to make small adjustments that add up to a big impact in the end. What are these ways, you ask? Well, let's take a look at some easy tips for beautiful eco-friendly homes!
Read more: Eco-friendly roofing options that any homeowner can implement
Composting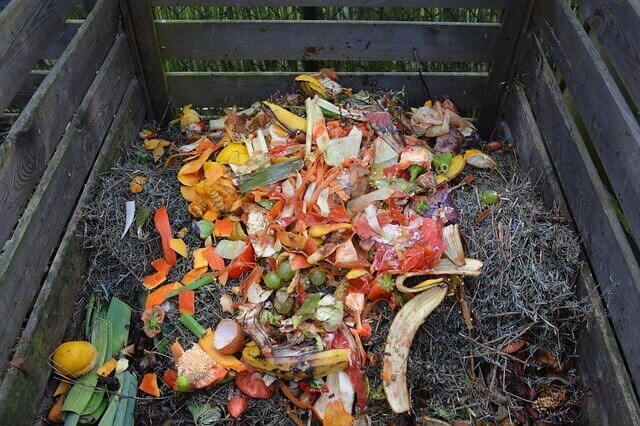 Pixabay
You would be disgusted to learn how much food is wasted every day in the world. Table scraps, expired produce, and uneaten food — all of these discarded items fill garbages and are thrown away. This is a shame because composting is not only great for the environment but is super easy to do right in the home! Keep a sealed container in the kitchen for scraps of fruits and veggies, egg shells, and other compostable materials. Then, keep a large bin out in the yard or behind the garage to dump it. Compost enriches the soil in gardens, ensures an eco-friendly house, and also cuts down on the amount of garbage that overruns our landfills.
A new year ahead? Take a look at these New Year's Resolutions for a More Eco-Friendly House
Art
There are so many ways in which one can express themselves in their home, and art is the biggest way. Are you someone who likes textures or colors? Structures and clean lines? Those things can be easily highlighted through some simple art pieces displayed throughout your living space. Now, in saying this, you don't have to run to the nearest art gallery and cringe over a paper-sized painting with a massive price tag. No, go to your local craft store and grab a piece of canvas and make your own.
There are so many ways to make your own art, just do a little research. Want an abstract structure? Go find some random pieces of wood or pipe and create it. Use your imagination, the options are endless. However, if you are not someone who has the time to create, or you feel like you can't do it on your own, don't forget local garage sales, and second-hand shops — some of them have wonderful pieces of art.
Fresh Air Aids
You may be wondering what in the world am I talking about when I say 'Fresh Air Aids'. Don't worry, I'll explain. The air quality in your home is so important, not only for our health but also to prevent any issues that can arise from moisture or bad air quality. A great way to improve your home is through plants. Just plant a few saplings in an area where there is adequate natural light. Indoor plants help to clean and improve the quality of air in your home. They also create a whole new vibe inside your house.
For example, take a large open concept room. If the room feels empty or bare, you can add a large potted plant or even a hanging plant in the corner, and bam! Things start to look very different. Now, your space seems more green and clean. Another way to improve the quality of your air, especially in a basement area, is by having a dehumidifier. A lot of basements tend to hold a little moisture and hence, don't feel fresh like the upper levels. A dehumidifier can help to clean the air of allergens while also removing the excess moisture which can cause damage to your property. If you want to learn a little more on which dehumidifier is best for you, just click here for more information.
Unplug
Walk around your house and take stock of how many appliances and devices are kept plugged in, on a steady basis. Your television, if left plugged in 24/7, uses energy even when turned off. By unplugging it every night you're saving energy, money, and taking one step toward a greener and more energy-efficient home design.
Read more: Electric car charging at home
Check Your Cleaners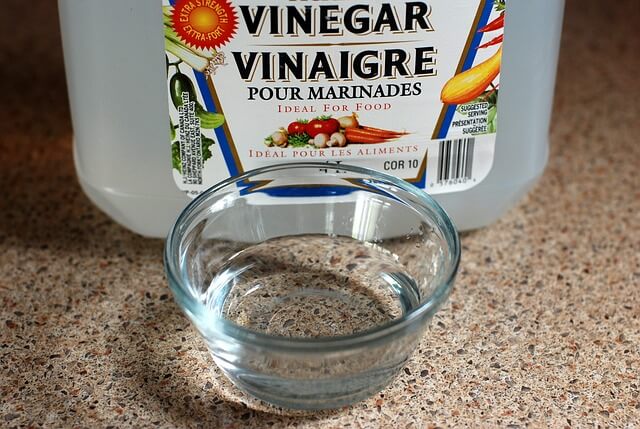 Pixabay
The average household uses up to a dozen different cleaning products on a regular basis. By switching some of these to a lemon or vinegar based homemade solution, you can save tons of money. Moreover, they are also perfect for super eco-friendly homes — with zero carbon emissions and minimal harmful fumes.
Read more: Your Checklist For An Eco-Friendly Bathroom Remodel
Paint
Painting is probably the most underrated improvement you can make in your home. The color of a room can say a million things about your personality or the feel you're trying to portray. Whenever I need a new vibe from a room, the first thing I do is find something that inspires me, whether that is a piece of art, a pillow, a throw blanket or maybe even a rock. I then take that item and try to recreate that feeling in a specific space.
For example, do you know you can recreate the tranquil ambiance of a beach right within your house, even if it's a tiny home? How? Create a bathroom that will give you those same feelings. Glue some sea shells to a piece of canvas and hang it on the wall, have a dish with tiny pebbles, have a vase filled with sand, paint the walls a soft blue for the water. See? You can create a mini oasis in your home.
But when choosing the type of paint, opt for ones that are lead-free, low or zero VOCs. These are the nasty and intoxicating smells that fill the space for days afterward. Not only are you breathing that in, but it's also bad for the environment. Also, another tip, when you're done with the paint can be sure to bring it back to the paint store for proper recycling.
Conclusion
There are so many little things that you can do to improve your home. Painting, art, plants, a new rug, moving the furniture, you name it. Changing things up doesn't always mean money. Sometimes it just takes a little imagination and using what you have. Sure, you can still spend a little to get a few things, but it really doesn't have to be a huge money racket.
Be smart. Plan it out. Think of how you want a room to feel and build from that. Trust me, make a list; it does wonders. Another thing, the internet is absolutely full of amazing budget-friendly ideas that can show you how to remodel your entire home if you really wanted to. You would be amazed at what people can do with very little. So, if you're feeling the need to freshen things up, watch some DIY videos and let your imagination run free.
Read more: Eco-Friendly Home Modifications for Kids with Special Needs
Simple and Cheap Ways to Ensure Eco-friendly Homes
was last modified:
May 20th, 2022
by
Recommended