What Is the Future of 3D Printed Houses?
Can you believe it? Today, thanks to technology, buildings can be printed with the click of a button! Of course, the phenomenon has left everyone excited. But, what is the future of 3D-printed houses? Is it just a technological gimmick or does it really work? Let's find out.
Surprisingly, 3D printed houses are very much a phenomenon of the present. The trend is emerging all over the developing world. And, can you imagine its possible potential? It could change the landscape of the developing world — providing low-cost living solutions to millions. This could end the housing crisis across the world and reduce rental prices to a large extent.
This is the reason, many governmental organizations, non-profit organizations, and housing construction companies are willing to collaborate in order to develop this kind of affordable housing.
These include Chinese companies such as WinSun, San Francisco-based Apis Cor, and Austin-based ICON. In fact, on March 11, 2019, ICON unveiled its "Vulcan" 3D printer for homes. The award-winning technology is now available to those who're willing to try it out. These affordable housing plans are yours for the taking.
Read more: Home Remodel Financing Options: Best Way To Finance a Home Remodel
A little history of 3D printed houses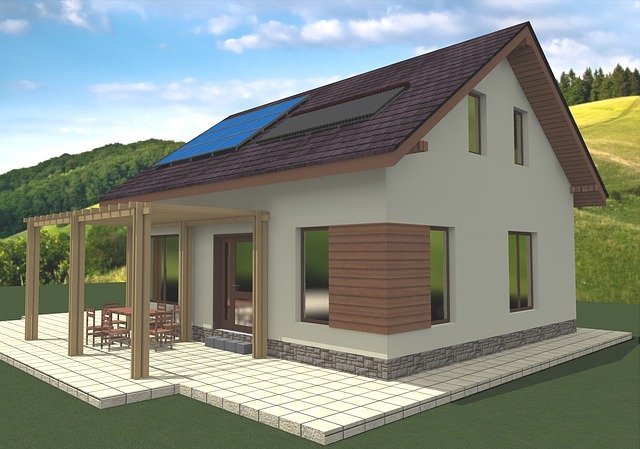 Due to 3D-printing technology, large-scale printing began in the mid-2000s. Did you know, the first bio-printed human organ was a bladder and it was successfully transplanted into a patient. Soon, there were initiatives to create affordable prosthetic limbs. In 2005, the first at-home 3D printer was released.
And, very recently, a French family became the first people in the world to live in a 3D printed house.
The initial works
WinSun was the first company to build a 3D printed house. By 2013, it was able to print 10 such houses in a short span of 24 hours! The walls of these houses were printed at a plant and were transported to the project site.
The San Francisco-based Apis Core too successfully built such a residence in a single day in 2018. Dubai is now striving to become the world leader in 3D printing for civil construction.
Why 3D houses?
3D printed housing could be the perfect, most innovative solution to combat housing shortages. Similar to container homes, 3D printed homes provide an affordable alternative to tiny, sustainable homes. They are created in a non-traditional manner. Once they are, all you have to do is find a place to put them.
How does 3D technology work?
There are special 3D devices that offer printing in concrete. They create three-dimensional shapes through a computer-controlled process. Basically, the machine uses layers of an enriched and reinforced concrete mixture to build the walls of the house. A crew then assembles the walls to design a house.
3D printing of houses consists of three parts: preparing the data, mixing the concrete concoction, and then printing it out.
There is a marked reduction of construction time — sometimes as less as just 24 hours. Therefore, this technology has lesser energy consumption, lower building costs, and reduced residue production.
Looking for licensed remodeling contractors? Use Kukun's Find a Pro tool for the most reliable professionals!
How long do 3D printed houses last?
The longevity of 3D houses may vary depending upon the quality of their construction, the materials used, and the level of maintenance thereafter. For instance, if you add timber elements to 3D printed houses, you might be making them more susceptible to decay over time. Especially, if they are not treated properly or maintained well. Most experts estimate that such houses should last at least 50 to 60 years.
How much is a 3D printed home in the United States?
These 3D-printed homes can be built for less than $4,000 depending on the structure and size of the house. Just to give you an idea, the 3D printing company Icon constructed a 350-square foot house for $10,000. The complete home construction took just 48 hours.
The pros and cons of 3D printed houses
Pros
Lesser probability of errors as most of the work is done by software and machines.
Lower building cost.
Quick and affordable housing.
Possibility of using ecological building materials such as sand, concrete, fibers, and recyclables.
Cons
The devices can only print walls. You will still have to build the house's foundation, its plumbing system, doors, windows, and other components.
Requires high initial investment.
Lack of a qualified workforce to execute the project's plans such as logistics, storage, installation, and maintenance.
Not ideal for the construction of very high buildings.
Read more: Stylish Ways to Go Green During Your Building or Remodeling Project
So, what is the future of 3D printed houses?
While a lot of people think that it's difficult for 3D printing houses to replace traditional homes, this printing technology, if executed well, can provide really practical solutions in the future.
Such a housing plan can be really helpful in case of disasters too. For example, if a hurricane or an earthquake destroys any infrastructure such as bridges, roads, and homes, 3D printing can be used to quickly rebuild them. This wouldn't leave thousands of people homeless and helpless.
Finally, the low cost and high efficiency of houses created in such a way will surely attract home dwellers and investors alike. What the future holds for 3D printed houses is yet to be seen. Because, like any other innovation, there's still a lot to work to do to develop such an innovative idea. Hopefully, there will be a time when printed construction will be a viable, sustainable, and widely utilized option.
What Is the Future of 3D Printed Houses?
was last modified:
May 30th, 2022
by
Recommended