When you're getting ready to put a house on the market, you want to make it as appealing as possible so you can get more value from it when it sells. Often, people focus on interior upgrades, like new carpeting, painting, or even redesigning the entire kitchen. While you're updating your home, though, don't forget the value of curb appeal. The outdoor makeover of your home can have just as big of an impact on the value of your home as the interior makeover, and possibly even more in some cases.
When deciding on upgrades to boost your home's value, always keep your neighborhood in mind. If your home is the only one in the neighborhood that boasts certain high-end features like landscaping or a fire pit, it may not impact your home's value the way you are hoping.
In order to assist you in getting the highest value for your home, we have gathered a list of four outdoor makeover projects you can take on in order to improve the exterior of your home and make it more appealing to buyers:
1. Plant a Garden
According to experts, a garden or other type of landscaping can add as much as 20 percent to your home's value. There are a variety of garden styles that you can install, such as a raised vegetable garden in the backyard or floral landscaping in the front. When installing a new garden, work with a licensed, professional landscape architect. They will be able to give you a clear plan while keeping the layout of the ground around your house in mind.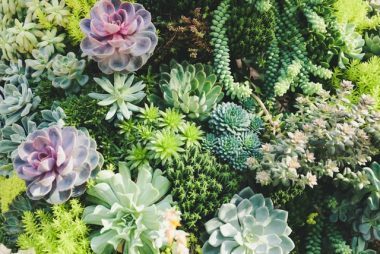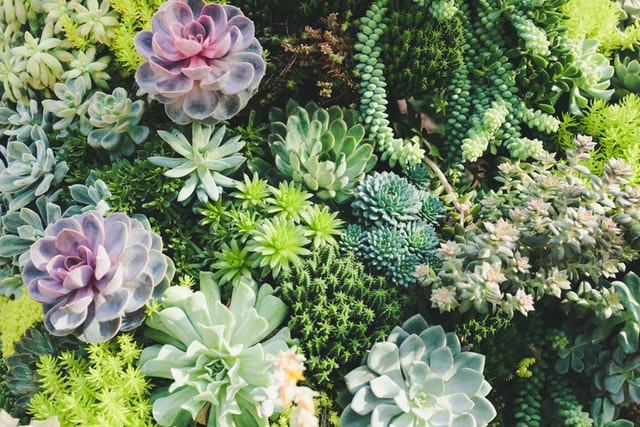 If you have the space, consider installing a permanent garden shed to hold your gardening tools and fertilizer. Not only will this make it more convenient for you when tending to your garden, it will serve as an additional selling point.
Remember that when you do extensive landscaping around your home, it's important to keep it presentable. A garden or landscaped area that has been neglected can actually serve as a deterrent to buyers, so keep yours well groomed. If your landscaping is extensive, or if you don't have the time to keep it up yourself, you can always contract a competent lawn care service to make sure your lawn and surrounding areas are healthy and appealing.
2. Install a Water Feature
There is something very soothing about the sound of running water. A water feature will bring a natural quality to your backyard, and it can range from a small fountain that you can build yourself in a weekend to a full-sized koi pond to a running brook that cuts through your garden. Just remember that while an outdoor makeover feature can boost your home's appeal, anything too extensive has the potential of having the opposite effect. An extensive water network may strongly appeal to some buyers, but it may drive others away.
3. Put In a Fire Pit
An outdoor fire can be the perfect way to relax on a cool Summer night, and having a place in your yard where people can socialize around a fire can draw in home buyers. Some homeowners install a fire pit that connects to a gas line from your house, but it can also be as simple as an area that is set aside and prepared for you to safely burn firewood. Of course, you will want it to look nice.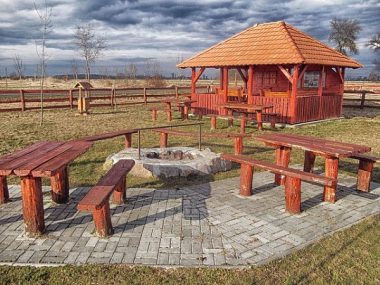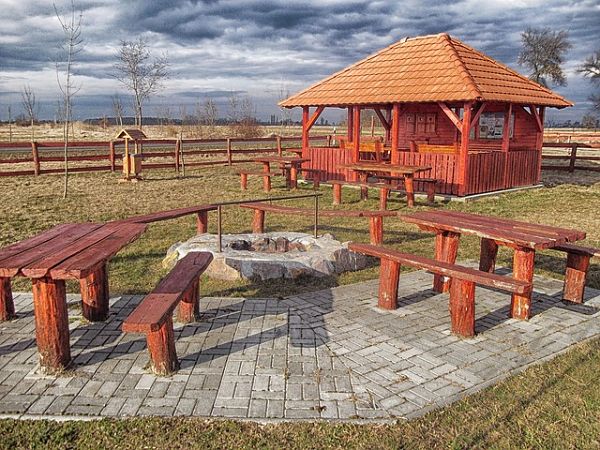 Always remember that when you are dealing with fire, you should make sure to follow all laws, regulations, and fire codes.
4. Hang a Front Porch Swing
If you have a front porch that extends beyond just your front door, a porch swing can add a welcoming charm. Front porch swings often invoke images of sitting and visiting with friends and family and calling out to neighbors as they go by. If your front porch is smaller, you might consider an alternative option: hanging a bench swing from beneath a backyard deck. A backyard swing offers a different sort of appeal, permitting quiet reflection or socializing in the privacy of your own yard.
More: Outdoor Living Spaces : Design Ideas and Important Things to Consider
4 Outdoor Makeover Projects That Can Increase Your Home Value
was last modified:
December 20th, 2022
by
Recommended