No matter what the purpose of your property is, you'll need to prepare the land — before beginning any kind of project on it. Carefully planning a land clearing is extremely important to your return on investment. However, keep in mind that your land clearing process will require professional experience, proper approvals from the local authority, and a well-thought-out plan.
If you've bought a piece of land that you want to build on, you'll have to remove all the obstacles such as trees, tree stumps, rocks, wayward bushes and shrubs, and other things that are preventing you from fully utilizing the land. Basically, you'll be clearing the land before starting any kind of construction.
Keep in mind that land clearing does put pressure on the environment — causing loss, fragmentation, and degradation of natural vegetation. Moreover, it may have a negative impact on the soil in the form of nutrient loss, soil erosion, and pollution.
But sometimes, you've got to do what you've got to do. Especially if it's done toward the development of an area or conservation of natural resources.
Read more: Tree removal cost and the factors it takes into consideration
What does land clearing mean?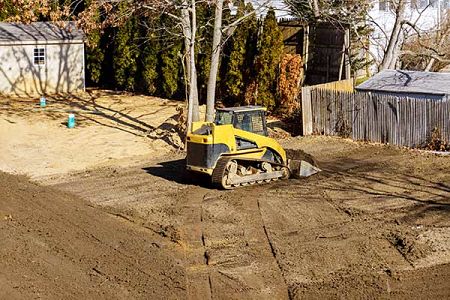 Land clearing, aka lot clearing, as the name suggests is the process of getting rid of obstructions from a property or its wooded areas. These include removing vegetation, unwanted trees, tree stumps, debris, rocks, and boulders with the help of bulldozers, stump grinders, tree pruners, or excavators.
The reason behind the process is generally to carry out property improvement, real estate development, and building projects. Moreover, the removal of unruly trees and roots is an essential part of ensuring a proper foundation.
Keep in mind that clearing land is more than just removing trees and other large obstructions; the process requires precision in terms of land clearing methods as well as the choice of equipment. For example, you'll require a larger purpose-built mulcher to remove mature trees and a specialty-built machine to remove bushes and smaller trees. And, an excavator to remove tree root systems.
Land clearing techniques
There are various ways to clear land. Each one comes with certain advantages and its own set of challenges. The most common types of land clearing methods include:
Grubbing and dozing
This style covers a lot of lands, quickly. However, the process leaves behind large holes — creating a rough finish. You may need to fill dirt into the holes. Also, the contractor will have to haul away or burn the massive pile of material left behind.
Burning
A prescribed, pre-approved burn is an effective way to clear your land quickly. But, it's difficult to selectively eliminate trees or native vegetation. What's more, there's always a risk of out-of-control fire damage. Also, such a method eliminates most of the ground cover and increases the chance of erosion.
Hand clearing
Clearing land with hand-held tools may be the least invasive way but it's the most time-consuming one. It's a good option only if you're dealing with a small area.
Mulching
Mulching, both with a disc or a drum mulcher, can selectively cut vegetation or underbushes efficiently. Plus, you put all the organic matter back on the ground — providing a natural barrier and preventing the regrowth of any invasive vegetation.
How do I clear my own land?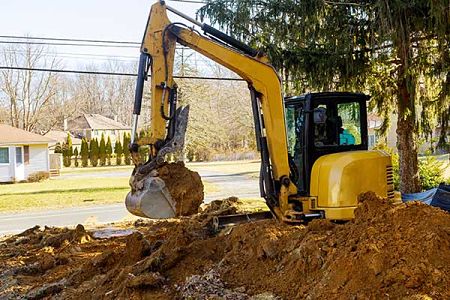 For a successful clearing, doing the work on your own is not the best idea. This kind of job is dangerous, complex, and is best left to experienced and licensed professionals or land clearing companies.
In the case of large-scale projects, you'll need the right machinery, the right tools, and the right people — qualified to operate these. A DIY land clearing project is too much hassle. Why get into buying or renting expensive machinery, investing in insurance, and facing the dangers?
Land clearing cost
The average cost to clear land is approximately between $1,150 and $3,680. Land clearing cost per acre on lightly wooded lots is $1,500 to $3,000 while in the case of a heavily wooded area, it's between $3,790 to $6,710.
The total cost depends on the size of the land, the purpose of the land preparation, the type of removal you have in mind, and the area you live in.
Read more: Percolation test cost
Last thoughts
When you're preparing a piece of land for any kind of renovation, construction, or simply selling a property — clearing the land is usually the first step.
You can employ any of the above techniques and utilize the space to its maximum potential. Unless you're clearing a small yard, it's best to leave the complex and challenging work to land clearing services.
Read more: Where are the best places to search for cheap land?
Understanding land clearing to fully utilize a property
was last modified:
October 19th, 2021
by
Recommended