Where are the best places to search for cheap land?
While nearly two-thirds of Americans own homes, the percentages are much lower when it comes to land, those wide-open spaces. The land is a viable investment option if you are looking to recoup in the long term. But where are the best places to search for cheap land?
It could be you are looking to build your dream country home or put a few acres into timber for lucrative revenues. But all you seem to find in the cheapest local listings are some land with zoning restrictions or environmental issues.
Here's a summarized pointer to the best places to search for cheap land, both physical and virtual.
Visiting states with the cheapest land in the country
One of the best ways to find cheap undeveloped property is taking a trip to some of the following states: Tennessee, West Virginia, Arizona, etc. However, according to realtors, location isn't a standalone feature when you're looking to buy affordable land, but the cost of utilities is also important to consider. While a parcel of land's monetary cost may be low, you could end up paying much higher in access to utilities, health hazards, proximity to supplies, and cell network reception. So, in this context, besides the location, it's crucial to take into consideration a lot of other factors as well. I've arranged these destinations by the purpose for which you are seeking to use the land.
Read more: How much does a land survey cost, and why it's necessary
Best places to search for cheap hunting land
Do you want to own your hunting spread, having the freedom to roam in the solitude and quiet of the early morning or late afternoon hunting? The southwestern US, specifically Texas and Oklahoma, has cheap land with little buyer competition. For instance, you can find farmland and recreational land for a little more than $500 an acre in counties like Val Verde and Terrell in west Texas.
You can find cheap winter hunting grounds ripe with deer and subzero temperatures in Wisconsin and Minnesota. These northern states are the second most affordable places to search for vacant land as the ample farmland contributes to prime-sized bucks.
Read more: The best neighborhoods in San Antonio
The best places to search for cheap residential land
Your dream is buying land for a home where you're connected and disconnected from the world. Cheap residential land makes constructing buildings accessible, and anyone from families to retirees can make their dreams a reality.
States like West Virginia, Tennessee, and Arkansas rank as the cheapest places to search for residential land. These places offer a diverse topography that includes lakes, mountains, and access to rural open ground. Iconic cities like Nashville and Graceland, the homes of country music, have land prices that stay 30% to 40% below the national median price.
Read more: Understanding YIMBY meaning
The best places to search for cheap farming land
If you plan to set up a high-performing agricultural operation, farmland and its asking price will play a crucial role in your strategy. Whether your land will be for raising animals, or growing choice crops, you'll find cheap options in off-the-map places like Arkansas and Louisiana. These properties aren't precisely square fields of picturesque beauty and fertile soils, and your best bargain will be a fixer-upper.
A small farm in places like Nebraska has a better chance due to the flexible lease options and tax credits farmers get. There are also educational and training programs for entry-level farmers.
Read more: The best neighborhoods in Portland
The best places to search for near-water land
Leisure and water go hand in hand. If you are looking for cheap land near water, your best bets are in Washington or Oregon. Here you'll find surprisingly affordable landed properties near stunning water bodies of the adventure coast.
Prime real estate opportunities and ocean views can be yours in a region like North Bend, Oregon. This thriving city offers modern amenities and vacant land, which you can also find three hours from Seattle, in the ocean shores area.
If the Pacific Northwest is a tad too temperate for you, Myrtle Beach in South Carolina and Boynton Beach in Florida offer affordable land prices. Soak in the waterfront lifestyle as you kick back near the warm waters of these states. North into Pennsylvania and New York State allow you to search for cheap rural land offering breathtaking lake views.
Read more: What is a HUD home inspection?
Searching online for the cheapest land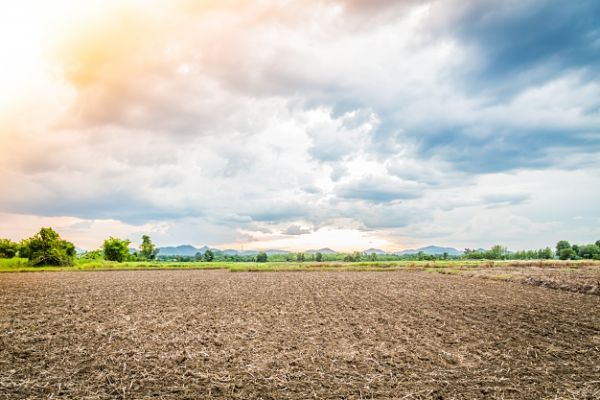 Many resources on the internet offer cheap land listings, some from the owner sellers themselves. You can significantly reduce your time searching for land by reviewing the broad options listed online. While each reputable site has its specialty and manner of serving consumers, they all feature less than market value.
Why is the Kukun iHomeReport the best CarFax for homes? Let's find out!
These sites include:
Landandfarm
This website exclusively lists farms and open land with little on buildings or other real estate options. Land and farm is all about the land and doesn't showcase any structures or houses on the listed options. If you search for cheap land for sale on this site, you'll get a menu of cheap hunting land, commercial land, residential land, farms, ranches, and recreational land.
Read more: Best neighborhoods in Chattanooga
Zillow
This is a reputable online marketplace for all aspects of real estate. There's land, developed, or investment property on Zillow. There are cheap vacant lots to build your dream home or farmland spreads when using this site to locate a suitable realtor.
Read more: Why are so many homes for sale in Prescott, AZ
Landwatch
This is another site that exclusively focuses on farmland and rural land sales. You can search for cheap land, whether for timber, hunting, residential waterfronts, or farmland and ranches on landwatch.com. There's also a land auction section and one for international land on this free-to-search site.
Read more: Why auction a house instead of selling?
Conclusion
There's no shortage of the best places to search for cheap land, whether in person or online. Using a local real estate or buyer's agent may not bring the price lower, but at least you'll have a knowledgeable resource of information on the cheap land you're eyeing.
Read more: Traditional neighborhood development: Creating communities
Where are the best places to search for cheap land?
was last modified:
July 24th, 2023
by
Recommended