How much does a land survey cost, and why it's necessary
If you're thinking of buying a house, you should also think of getting a land survey done. Although a survey is not an absolute necessity in some cases, it's always a good idea to get one done. So, how much does a land survey cost? And, is it worth it?
A land survey protects your home-buying interests and helps you understand a piece of land you know nothing about. Keep in mind that the actual cost of a land survey varies greatly depending on several variables. Since surveying property lines can be a tricky job, it's best to hire a land surveyor in your area and ask for cost estimates.
What is a land survey?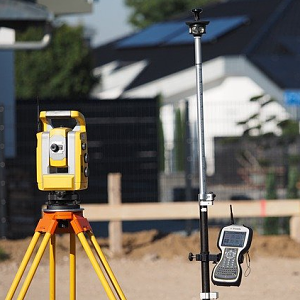 A land survey, aka a property or location survey, is a professional drawing that outlines the exact boundaries of your property. It also includes the exact dimensions and location of your home, any structure, or additions on the premises. In addition, it may include all the fence locations, elevation, or topographic details.
Simply put, a land survey is a written legal document that reflects the graphical representation of a plot of land.
What does a land survey include?
A land survey clearly defines the property boundaries and topography — including the GPS coordinates, measurements for each side, location, and any roads that touch the property line.
Apart from a written description of the property, a land survey has the street address, the location of the building and adjacent properties, and even details of any land improvements a homeowner can make.
To sum up, a property survey includes:
Property's precise boundary lines.
Specific locations of structures, additions, and improvements.
Geographic features (slope, floodplain, etc.) that affect the land's use.
The location of easements, utilities, and right of way. 
Read more: Easement in gross definition
Are land surveys necessary?
Land surveys are an essential tool for determining the exact property lines, their location, and features. Without land surveys, there would be no way of knowing where one piece of land ends and the other begins. And, who owns which land.
Read more: How to find the history of your home
Most importantly, you need an up-to-date land survey in order to get approval from mortgage lenders. Before financing, they confirm the boundaries and contents of your land and ensure it's worth the funds they're lending.
In most cases, your loan lender will expect you to pay for the surveyor's fee as part of your closing costs.
Even if you're not using a mortgage loan to finance your home purchase, a land survey helps you to better understand the boundaries and features of the property you're buying. And, that ensures your compliance with the zoning laws and regulations of the area.
You can accurately gauge the value of your land and get guidance on future additions and improvements that you may make. Also, a land survey helps to avoid any kind of property disputes with your neighbors.
How much does a land survey cost?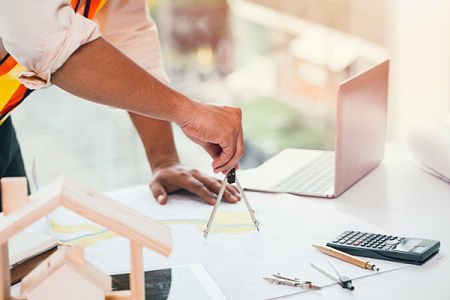 The national average cost to buy a land survey runs from about $380 to $540 — with most homeowners spending approximately $425. The final price depends on factors such as the terrain complexities, plot size and shape, type of land survey, and the location of the property.
Some of these cost factors are:
Terrain: Land surveyors usually charge a premium for land that's harder to access or navigate. These could be properties on a slope or those with a lot of trees or a fence.
Plot size: Since surveyors charge by the acre, the larger the property, the higher will be your land survey cost.
Amount of research required: Surveyors don't just measure your landed property. They also verify its historical and public information. They may add a fee depending on how much research is required for your property survey.
Location: Most surveyors charge for travel time to reach your property — especially if it's located far away or is difficult to access.
Type of survey: Basic boundary surveys cost much less than full mortgage surveys or topographic surveys.
How much does a survey cost per acre?
There are a lot of factors that go into calculating the cost of land surveying per acre. A land surveyor's cost ranges between $20 and $40 per acre on plots up to $1,600 per acre. The total cost depends on how much acreage there is and how many property corners need to be marked. The cost per acre decreases if you have more acres.
For example, the average cost to survey a 10-acre land is $1,000. Most homeowners can expect to spend between $500 and $1,500 for this size.
Land surveying prices per hour
There's a chance that your land surveyor may set an hourly rate for your property survey. In such cases, the land survey cost is between $30 to $100 per hour.
The surveyor sets an hourly rate if:
The land hasn't been surveyed in 80 or more years.
The original documents of the property are incomplete.
The surveyor anticipates difficulty in obtaining materials to make their work easy.
There are physical challenges to navigating the land.
Land survey cost by type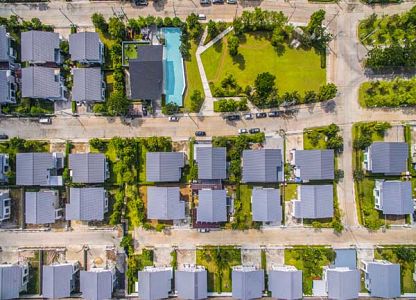 The types of land surveys include:
ALTA survey: American Land Title Association survey aka ALTA survey aka mortgage survey is done when you're buying a home or an investment property, and need title insurance by the title company or financing from a mortgage lender.
Boundary survey: This type of survey determines the exact location of a property's boundaries and corners. It's useful in settling legal disputes or locating easements.
Location survey: Apart from the features of a boundary survey, this survey also includes the location and size of site improvements. And, the distance measurements between improvements and the property lines. It helps the property owners procure the required zoning permits.
Subdivision survey: This survey divides a parcel of land into multiple lots to create subdivision plots. These subdivision plot plans must be filed in the land records.
Site-planning survey: A site-plan survey helps to plan the development of site improvements, and is required when applying for building permits.
Construction survey: Here, the surveyor stakes out the location of the planned structures and improvements. That way, the construction workers know exactly where to build for planned improvements.
Topographic survey: This type of survey lays out the location of natural and man-made features such as buildings, fences, utilities, ponds, rivers, trees, and elevations on a piece of land. Engineers and architects often make use of topographic surveys for planning site improvements.
Can I do my own property survey?
While a property survey by yourself can be more cost-effective, a self-survey can potentially get you in trouble. If you're off by even a small margin in marking your property's boundaries and build a structure on a neighboring property, your neighbor can take you to court.
A lawsuit could cost you thousands of dollars! It's best to hire only a licensed surveyor who is legally qualified to set or move lines on a piece of property. Professional help can save you time, expense, and a lot of trouble.
Last thoughts
Although a land survey can be expensive, do not skimp on the high costs. Land surveys clearly define your property's boundaries and ensure it's in compliance with the local zoning regulations.
A proper survey can help you steer clear of disputes with your neighbors. Plus, you get valuable information about your land — a boon if you're planning to improve or add to your plot of land in the future.
Land surveys help you understand your property and protect you as a buyer or a seller. So, shop around, get several quotes for a land survey, don't shy away from negotiating, and hire a land surveyor with good experience.
How much does a land survey cost, and why it's necessary
was last modified:
March 13th, 2023
by
Recommended