How to buy a home remotely: Steps to buying a home online
Thanks to technology, today, it's possible to buy a home online. In fact, buying a house remotely, from the comfort of your current residence, actually makes a lot of sense.
Suppose you're planning to move to a different city — far away from your current one — knowing how to buy a home online can help you find a new place to live in without making a lot of road trips.
With facilities such as virtual tours of the house, real-time location available, you can compare homes and close the deal even without visiting the property.
According to the National Association of REALTORS® (NAR), 52% of homebuyers in 2019 found their new house on the internet. Only 29% found their home through a realtor, and 6% bought a new house through a yard sign.
There's a reason real estate websites are attracting eyeballs these days. Homebuyers can preview hundreds of prospective houses from the comfort of their couch. It's a win-win for home sellers too. They get to showcase their house's best features and pictures to hundreds of shoppers in the real estate market.
Read more: Real estate marketing trends that you need to know
If you're wondering how to buy a home remotely, we will walk you through the virtual home buying process. Go ahead and buy a home online — from a distance.
Step 1: Get a mortgage pre-approval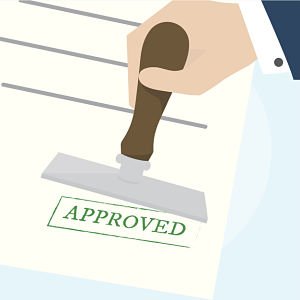 Buying a house — whether online or offline — can be a huge investment. Unless you've saved oodles of money, you will require a loan to fund your new home. The first step is to find a lender who can qualify you for a loan. There are tons of reliable online lenders who allow you to submit all the documents and sign agreements over the internet.
You will be required to submit documents such as your bank statements, pay stubs, etc.
A mortgage pre-approval will tell you roughly how much money you can expect to get for a loan. It will give you a good idea of how much you can afford to spend on a home.
This pre-approval letter will be an important asset as you look for online home sellers and real estate agents.
Read more: Why is credit important when you buy a home: Top reasons
Step 2: Find an online real estate agent
A real estate agent is absolutely necessary if you want to learn about different neighborhoods, school ratings, and property taxes. Most importantly, they can tour the prospective properties on your behalf and send you pictures.
You too need to be ready for the due diligence period and do your research. After all, your experience with the remote purchase of a home has to be flawless and without any hiccups.
Read more: Managing your online reputation as a real estate agent
Step 3: Shop for the best houses according to requirements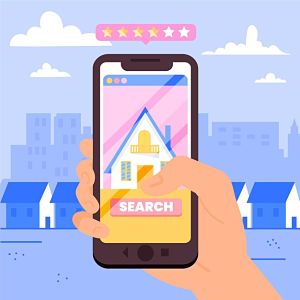 Once you've found a reliable agent, you can begin shopping for homes. You can either visit online listing sites or ask your agent to search for homes. Create a list of your requirements such as the type of home you want, the number of bedrooms, local school district ratings, local property taxes, distance to public transportation or shopping center, whether the house should have a swimming pool or a Jacuzzi.
Give this list to your real estate agent and ask them to visit such homes on your behalf and document the issues they find.
Read more: Zero lot line house
Step 4: Submit an offer letter
Once you find a good home that you love, it's time to submit an offer letter. The letter will indicate to the home seller that you want to buy their home. You can also add details on any repairs that you want to be made to the property, as well as concessions you're hoping for in the closing costs.
It's best to let your agent write the letter on your behalf.
Step 5: Communicate with the seller
The seller may:
Accept your offer with no changes to the sale's terms and conditions.
Reject your offer.
Give you a counteroffer — leaving you to decide whether to continue negotiations on the home price or move on to a different property.
Read more: What is the most effective way to sell my home online?
Step 6: Prepare to close
Once you and the home seller reach an agreement, it's time to proceed to closing. Your mortgage company will assist you in scheduling a home appraisal to estimate how much the house is worth. The mortgage lender will also finish underwriting your loan and verify all your financial information and documentation.
Read more: Investing in real estate
Step 7: Schedule a home inspection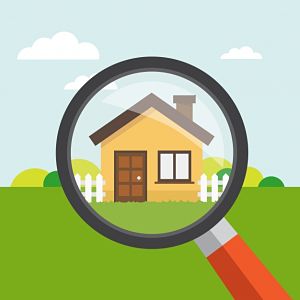 Always schedule a home inspection before you commit to closing. It will tell you exactly what's wrong with your home and what needs to be repaired. This step is really crucial for online buyers. Ask your agent to mail you the inspection results. Review them before your remote closing..
Read more: Most difficult steps of buying a home
Step 8: Close on your home loan
Yay! All that is left now is closing on your loan. Your loan lender will send you a document called a Closing Disclosure — listing the final mortgage rates, terms and conditions. Once you proceed with the online closing process, you can finalize the home purchase and get your keys. You are now ready to take control of your property.
Read more: How to avoid 5 common mistakes of online furniture shopping
Last thoughts
Whether you're selling a home or looking to buy real estate, online transactions are less daunting and intimidating today than they were a decade ago. You needn't spend countless hours researching local market trends or browsing listings on the housing market.
You can do all the above tasks — in less time, sitting at your current residence.
So, even if you're moving far away because of a job or are caught up in the middle of a hectic work schedule — you can buy your dream home online. Being a remote buyer was never this easy!
Read more: Manufactured Home Financing
How to buy a home remotely: Steps to buying a home online
was last modified:
July 24th, 2023
by
Recommended