Real Estate Marketing Trends That You Need to Know
The real estate industry has own effective ways of advertising. Specific real estate marketing trends are popular in this area. Each company wants to stand out against the background of not only its competitors but also through the advertising of goods and services. For this reason, it is increasingly possible to see a variety of creative ideas in the advertising of residential buildings.
According to research, 50% of people buy real estate through the Internet and only 28% through an agent. As for sales, by April of this year, they increased by 12.4% compared with last year. It so happens that the expectation of the maximum result from the advertising campaign, as a result, remains unjustified. Trends are changing, so it is very important to keep track of what is relevant in advertising this particular industry and use them in your practice.
Do You Think That 3d Tours Are Not Relevant? The Trend Comes Back in a New Look!
Now, many real estate companies will start to shout in one voice that 3D tours no longer sell! Yes, they do not sell now the way it was when they appeared. Although many companies will announce the fact that they made a lot of sales without them. But let's go back to how you can effectively use 3D tours for selling real estate.
Have you ever thought why not to get traffic to your site? Everyone is used to writing a couple of posts for their blog and waiting for the flow of customers to their site. But they do not come. Would you be interested in choosing a site for the sale of real estate based on articles from a blog at the buyer's site? Most likely no. But 3D content is what will keep your customers on the site. Put it on your website and share it on all your social networks. This will not only keep customers on the site but also make it more valuable for the Google search engine. As you can see, 3D tours are still too early to write off. You can give them a new life and get this good effect!
What 2019 has left behind on terms of real estate?
Videos Still Bring Sales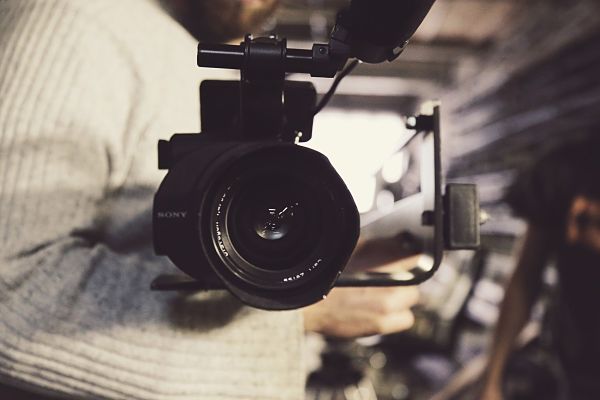 Most real estate agents do not like videos and make a mistake. In fact, to shoot a video, you do not need special equipment and professional processing. You can do it yourself and shoot a video of a real estate object on your gadgets. Customers are more likely to believe in hand-made videos, and not in super-mounted videos that look like ads.
Why use this video this year? You have probably heard about the new function of Instagram? We are talking about IGTV, which is gaining momentum more and more every day.
Check these Real Estate Tips for Growing Your Company
The main advantages of real estate business when using IGTV:
The rate of popularization will increase significantly.
More live subscribers, respectively response.
For commercial projects, there is a chance to increase sales.
The speed of rising to the top is faster.
Read more: Ways to promote your rental property
IGTV just cannot be called a special innovation, because such opportunities can be seen in other applications and social networks. But in the case of Instagram, you can not bother with the lengthy installation process, and this is a real plus! This is a great way to promote your site through social networks and videos in IGTV. Embed a video in your content once a month!
Want to explore more on real estate trends? Take a look at our guide on The US Housing Market: 5 Trends You Need To Know
Read more: Types of real estate videos
Email Marketing Is Still Afloat!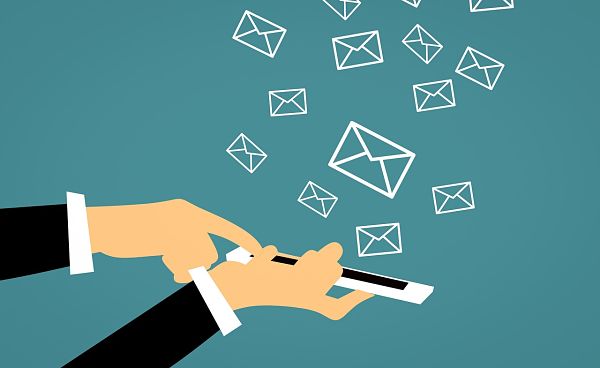 All real estate agencies have customer bases. The best option to realize the potential of this base through email marketing.
Trends come and go, but some show consistent sustainability every year. It is a rapprochement and improvement of relationships with potential and existing customers. Personalized emails that are designed with customers' preferences in mind, help customers treat mailings as a friendly gesture, not a factor of irritation.
You can also check our guide on how to attract millennial homebuyers with your social media.
Many already know that there is no point in sending emails to people who do not want to receive them. Give subscribers the right to choose the topic of mailings that will be sent to their mailboxes. Do not send them tons of junk mail. This causes only negative and complaints about spam. But doing the opposite way, everyone will be satisfied.
Advertising and retargeting in the email is good. But this year it is worth making the emphasis on the design and content of your writing. It is necessary to ensure that your letters succinctly fit various gadgets. The unique design of the letters will not take long and will force your customers to look at the content of the letter. Do not forget that sometimes you need to make multilingual letters for different segments of your audience. In this case, it is best to use the services of professional translators. For example, The Word Point. So pay a little more attention to your email marketing to expand your customer base and increase sales.
Read more: Tips on Writing Real Estate Ads to Sell Your House Quickly
Use Automated Bots
Today, bots are a must-have for every business. In other words, they are virtual interlocutors or digital assistants who can be either "stupid" or "smart." It depends on the availability of artificial intelligence. Such technology can be very useful because it imitates communication with a person.
If you want your client to get a good experience of interaction with your agency, then you just need such an assistant. Bots help companies save time. For example, provide answers to frequently asked questions from customers. Here the effectiveness of bots is ensured by their ease of interaction with employees, customers or other users.
Read more: Most Common Real Estate Accounting Mistakes and How to Avoid Them
If your agency receives many sample requests, then there is no need to increase the templates or staff of operators. A well-built bot will provide information on all requests at the same time.
It is worth noting that you will have to spend a little time in order to learn how to implement bots. But trust us, this trend is worth it!
Why Your Real Estate Business May Need An Improved Website? Let's find out!
Promotion to Ensure Trust
Today, real estate agencies are becoming more difficult to generate trust. To do this, you need to have not only an excellent reputation but also creativity to lead. If you don't show up first in search of Google in your city, then your chances of successful sales fall. Therefore, in addition to reaching the top of Google search, you need to create a trusting relationship with your customers. Video reviews can help to reach a new level with your customers. If you do not have a famous name, then you cannot do without reviews. And this is a good way to attract new customers. Today, everyone loves getting to know each other through video reviews.
As you understand, this is not the whole list of marketing tools in the advertising real estate market. And imagine how much has not yet been invented? You can apply one or several of the described trends in your advertising. No need to reinvent the wheel, and try out effective ways in real estate marketing. You will certainly get a good effect from the mentioned above, so start acting today!
Read more: A Beginner's Real Estate Guide to Rental Property Analysis
Real Estate Marketing Trends That You Need to Know
was last modified:
September 28th, 2022
by
Recommended