How To Attract Millennial Home Buyers With Your Social Media
Yes, millennials are a very specific target audience. And if your goal is to turn them into homebuyers of your property, well, we can only congratulate you – you still have to learn a lot about this generation. These are special people, but without them, modern marketing would not be so digital, social, advanced and effective. You can also revise your marketing strategy to attract millennials to buy real estate – and social media networks will become your strong assistants. In this article, we will show you some winning approaches.
Millennials, Social Networks and Real Estate – The Non-Obvious Perfect Match
Yes, millennials are not inclined to buy real estate. They believe that it is more reasonable to rent housing, and just do not get attached to one place for too long. 36% of representatives of this generation believe that the purchase of housing is categorically inappropriate – however, the remaining 64% have their own reasons to buy housing. Although of course, this process will be quite specific.
99% of millennials start searching for any product or service online or on social networks. And 62% of them are ready to make a purchase from a brand with which they had successful interaction on social platforms. Social networks and real estate sales are a great coincidence.
Yes, this is not the case when people will buy under the influence of emotions. However, in the case of real estate sales, social networks can be a powerful tool to engage in addition to other means. Here are some tips for you on how you can use social media to sell real estate to young homebuyers.
Read more: Why Your Real Estate Business May Need An Improved Website
Become The Realtor They Want to Work With and Adjust Your Social Media Profile Accordingly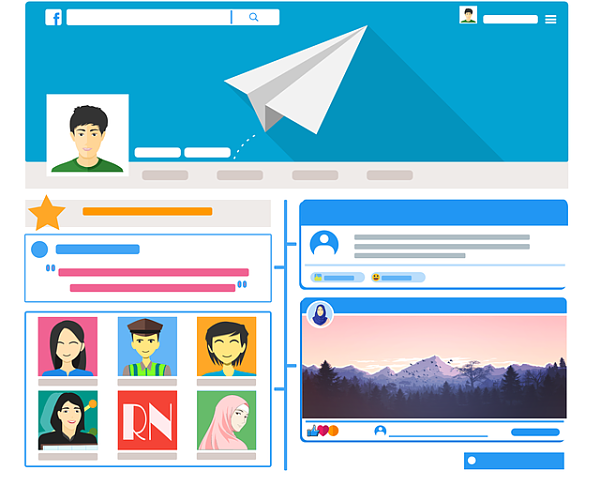 People want to buy from people – this rule does not change even when marketing becomes fully digital. And you, as a realtor, are a key figure in the sales process. Therefore, you need to make sure that you understand the values of the millennials and meet them. Here are some real estate marketing to millennials tips.
Develop the Millenials-Fit Website
As we said, 99 percent of them will start searching online. Your site may convince them to never work with you, or vice versa – ask for a preliminary consultation. Therefore, your site should be modern, fast, understandable and contain answers to all possible questions.
Be In Touch 24/7
Millennials are a demanding generation that believes that their desires and needs are above all. And they require services of the same high level. Therefore, if you, as a realtor, work with millennials, you need to remain available almost round the clock – and be ready to receive messages on social networks even at night.
Read more: Managing Your Online Reputation as a Real Estate Agent
Employ Augmented Reality
Video is, of course, a very useful tool for a realtor, but augmented reality embedded on your website can give millennials an even more cool user experience. Innovation is what they expect from interacting with any business.
Provide Them With the Content They Want to Read
High-quality educational content both on the site and on social networks can be your strong advantage. Millennials do not like to ask – they like to open a page from Google's top search results and get all the necessary information. And only if this content satisfied their request, they will be ready for further interaction.
Therefore, a content strategy should be a separate part of your marketing to first time home buyers strategy. Make sure that you provide enough information about the property itself, the developer, legislation and loan conditions.
Make Your Social Media Profiles Consistent
Millennials believe that a business that does not exist on social networks does not exist at all. Therefore, your social profiles should be as relevant as possible to your business. It should be clear from the first glance who you are, what you do, what are your unique advantages as a realtor or agency, and why it is worth working with you.
Check this Beginner's Real Estate Guide to Rental Property Analysis
Use All the Power of Different Social Platforms to Engage Millenials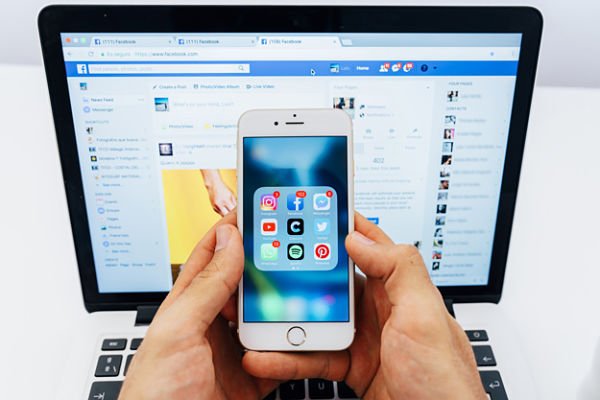 Background photo created by freepik – www.freepik.com
Each social network that you will use to stay in touch with the millennials can perform different tasks depending on your goals.
Facebook
Facebook is perfect for attracting new leads to your website. Flexible advertising settings will allow you to target exactly the millennials (according to their age), as well as set other important parameters, such as location, family status, and even position. Create the right advertising company and make it as targeted as possible with Facebook.
YouTube
Millennials love videos like most modern internet users. Show them everything you can show – not just shooting a house inside and out on a smartphone. For example, you can create an explanatory video that will demonstrate the benefits of investing in your property.
LinkedIn
Linkedin as such is practically not able to sell – however, this platform is able to maintain your reputation as an expert and realtor who can be trusted. And be sure that most of your potential millennial clients will bother to look at your profile on this network as well.
Read more: Tips on Writing Real Estate Ads to Sell Your House Quickly
Twitter
Use Twitter to attract users to the site. Here you are limited to 140 characters, so it makes sense to use Twitter when you have new objects for sale, new educational materials and new, more attractive conditions for buying.
Instagram
We specifically put Instagram in the last place, because Instagram is about emotions. When buying a property, emotions are included in the decision-making process last, after a person has made sure that this house or apartment is suitable for him, and the conditions of purchase and lending are beneficial and transparent.
At this point, Instagram is able to add emotions that will be the last motivator for making a final decision. Instagram is visual, and beautiful pictures provoke a desire to possess, which turns into a real intention when all other conditions are clear and appropriate.
Let's review these 7 Smart Real Estate Tips for Growing Your Company
Understand Their Necessities and Show Your Real Estate Object Matches Them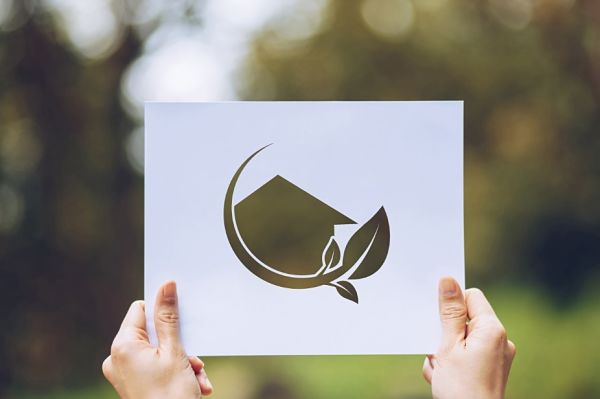 Photo by Freepik
This is the golden rule of marketing – give people what they want and they will buy it. In the case of millennials, you need to give them what they want, and a little more. Here is what they need.
Online Calculator
Two-thirds of millennials will use online calculators to visually see the benefits of investing and owning housing. They all believe that renting is a more reasonable option, so your task is to show them the real benefits in the form in which they want to see it.
Eco-Friendliness
One of the best features of this generation is that they really care about the environment. Moreover, they are willing to pay for its safety. Smart and eco-friendly homes resonate very well with their core values.
Real Estate Agent Liability Insurance: A Complete Guide
Their Life-Style Fit
Another of their value besides ecology is either the desire to be in the center of events or the ability to escape from the city. As you can see, these are two opposite wishes, so you need to clearly understand the lifestyle of those people to whom you want to sell the property.
Transparent Loan Conditions
Not so long ago, millennials breathed a sigh of relief because they paid loans for their college education. It was a very valuable experience for them. Now they do not want to fall into the debt hole again – this is the main reason not to buy housing. Show them that all conditions are beneficial and transparent – this will help them deal with anxiety.
Conclusion
Selling housing to millennials will not be an easy task – but a very interesting one. Try to understand these people, they are adequate and do not bite – and you will be able to turn their part into your customers.
Read more: COVID – 19 Crisis: Sources of Financial Aid for Small Businesses
How To Attract Millennial Home Buyers With Your Social Media
was last modified:
March 22nd, 2022
by
Recommended