Real Estate Agent Liability Insurance: A Complete Guide
The National Association of Realtors reports there are currently more than 2 Million licensed Real Estate Agents working in the United States (May 2018).
Maybe you are one of those licensed Real Estate Agents studying the MLS homes listing, hosting open houses, and stopping in at mortgage signings. You are laser focused on helping each client sell their storefront property or buy their next home sweet home.
Real Estate Agents, like yourself, put in many hours networking, studying, and selling a property. So it's no wonder you may not have taken the time to consider the importance of Real Estate Agent Liability Insurance.
Having the proper Liability Insurance is a small financial investment that will safeguard your real estate business, as well as your personal assets.
Let's be honest, you've worked way too hard not to buy Liability Insurance. It's the right thing to do!
Read more: Why to have a personal liability home insurance?
What Is General Liability Insurance for Real Estate Agents?
General Liability insurance is the foundation of all Liability Insurance. In the United States, it is sometimes called "slip and fall" insurance and this is because General Liability Insurance covers claims for non-employee bodily injury. For example, you could file a General Liability claim if a client trips on a loose piece of carpet at your real estate office resulting in a broken ankle.
In summary, General Liability claims may include:
Non-employee bodily injury
Property damage
Personal injury/Advertising Injury, including slander
A General Liability policy pays for any legal costs you may encounter while dealing with a lawsuit which is important because even frivolous lawsuits will require you to defend yourself in court. As a result, you will have to pay for an attorney and court costs and if the judge does rule in the unhappy client's favor then you'll have to come up with the settlement amount too.
Without a General Liability policy, you will be paying out-of-pocket for any lawsuits. This will not be good for your checking account!
What Is Professional (E&O) Liability Insurance for Real Estate Agents?
Professional Liability Insurance is also known as Errors & Omissions (E&O) Insurance. A Professional Liability policy will cover the business owner and all employees and is a form of malpractice insurance intended to cover claims resulting from errors, omissions, and negligence.
This type of liability coverage is often recommended in conjunction with a General Liability policy. By purchasing both types of liability coverage, you will be covering all your bases so that your real estate business will be protected for the long-run.
E&O Liability Insurance is intended to guard professionals like yourself from financial ruin. If a client suffers financial harm due to a mistake or an oversight that you made, they will want you to pay them back. If that happens, you'll have to come up with attorney fees, court costs, and possibly a settlement paid to the disgruntled customer.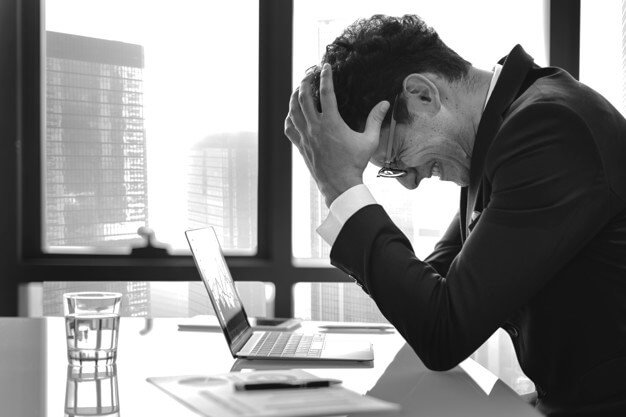 Business photo created by rawpixel.com – www.freepik.com
Will you be able to pay these bills easily? Or will your real estate business (and possibly your personal finances) be negatively impacted?
Keep in mind, many U.S. states actually require Real Estate Agents to buy E&O Insurance, so, if you do not have Professional Liability insurance already set-up then you'll need to do so fast!
How Much Does Real Estate Professional Liability Insurance Cost?
As with most insurance products, Real Estate Liability Insurance varies in cost depending on many factors. Big influences on the premium include business size, location, policy limits, and past claims history (if any) among other aspects.
A typical Liability policy runs between $500 and $1,000 for 12 months of coverage. This breaks down to about $1.36 to $2.73 per day for coverage that could one day save your business one day.
Remember, your Professional Liability Insurance premium may have liability limits ranging from $500,000 to $2,000,000. On the other hand, General Liability Insurance liability limits usually range from $300,000 to $3,000,000.
Seeing the liability limits versus the premium costs should put this purchase in perspective. You are getting a lot for your premium dollars!
Read more: How to find the best real estate agent
The Summary
Buying a commercial or residential building is often the accumulation of both hard-work and big dreams. As a Real Estate Agent, you work with many clients who rely on your services to decide on such a significant purchase making it no surprise that your professional advice is critical.
If a customer loses a deal or buys a "money pit" based on your guidance, then you may very well get sued. Whether your mistake is real or perceived, it can take a lot of money to clear your name and reputation.
It's easy to think "I'll never get sued, it won't happen to me." However, even one lawsuit can cause devastating financial ruin. Could your small real estate business survive to pay thousands of dollars to an unhappy customer?
For most Real Estate Agents, the answer is no, and the solution is to buy General Liability and Professional Liability Insurance. Once this is taken care of, you can get back to helping businesses and families find their perfect place.
References:
National Association of Realtors (NAR), May 11, 2018 [Online]: nar.realtor
Read more: Optimize your real estate website
Real Estate Agent Liability Insurance: A Complete Guide
was last modified:
March 22nd, 2022
by
Recommended