Best neighborhoods in San Antonio for a great family life
San Antonio is a great place to shift to. And, there are several good reasons. Besides being home to the most iconic piece of Texas history in the form of the Alamo, it has a rich and diverse culture. If you're contemplating moving to San Antonio, this blog has some of the best neighborhoods in San Antonio for you.
San Antonio is the seventh-most populous city in the United States — an area so diverse that each neighborhood has its own unique vibe.
This Texas city is beautiful, thanks to its wildflower-speckled landscape, tree-lined streets, and spectacular historical monuments. Moreover, you can find some amazing local eateries, cultural events, and housing options.
If you're wondering which are the best neighborhoods in San Antonio for your family's needs, we've compiled a list of the best places to live in the area.
Olmos Park
Olmos Park is a wealthy neighborhood; it's where the most affluent San Antonio residents live. Since it's a 4-mile drive to downtown San Antonio, the suburban neighborhood enjoys proximity to the big city yet retains its small-town feel.
It's a friendly, welcoming, and safe place. The tree-lined streets, parks (especially, Brackenridge Park featuring the picturesque Japanese Tea Garden), and other green spaces — such as the San Antonio Botanical Garden — give the area a homey charm.
As far as housing is concerned, you'll find single-family homes with house prices ranging between $450,000 and $950,000, or more. You can also find a small apartment district of about 250 units.
Olmos Park offers an interesting mix of cuisines – be it Mexican, Italian, European, and American classics.
Read more: Single family home property management
Terrell Hills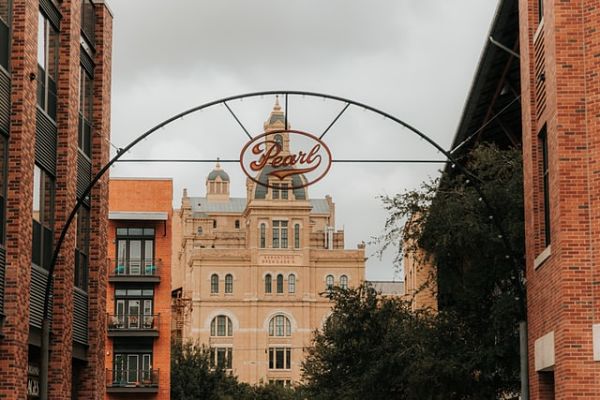 Terrell Hills is a densely populated suburban neighborhood that offers its residents a safe, comfortable way of life. Most people own their own homes. If you're moving here with children, you'll get access to really good schools — be it public schools, charter schools, or private schools.
The median home price is approximately $520,168; a value that's over the national average. However, the area is worth the high real estate investment due to its quality schools, safety, and comfort quotient. What's more, you'll love the place because of its family-oriented ambiance and fun outing opportunities.
Read more: Best neighborhoods in Orlando
Oakland Estates
Oakland Estates is a great neighborhood for young families with children. Interestingly, most of the neighbors are highly educated, with 32 percent holding a Master's degree or higher. You can find a large variety of elementary and high schools.
The average home value is about $66,807. No wonder, this San Antonio neighborhood is quite popular with first-time homeowners. There are some great restaurants and cafes for foodies in this urban oasis.
Northeast Inner Loop
This large suburban neighborhood offers you plenty to see and do. A haven for young couples, the area gives you good options when it comes to nightlife activities, restaurants, and pubs. But, it also retains its suburban feel.
Apart from that, there are some good schools in the region, including the International School of the Americas.
The median home value is approximately $303,087. This fun neighborhood is great for those who like to enjoy a mixed pace in life.
Alamo Heights
This quaint cottage district is located adjacent to the Broadway Cultural Corridor and is home to the McNay Art Museum. The hip atmosphere makes it a great neighborhood for young couples, families, and artists.
The friendly neighborhood offers its residents quality education with some great schools, including Cambridge Elementary, Alamo Heights Junior High, and Alamo Heights High School.
The average house price comes to about $579,900. You can find various cultural activities, malls, parks, and eateries here.
Monte Vista
This historic district is close to many highly rated schools and the famous San Antonio College. The vintage area features distinguished and historic residential architecture from the 1890-1930 period.
That's why this San Antonio neighborhood is very popular with families who want to be a part of Texas history and its old-world charm. You can expect to buy a house for $474,127, on average.
Pearl District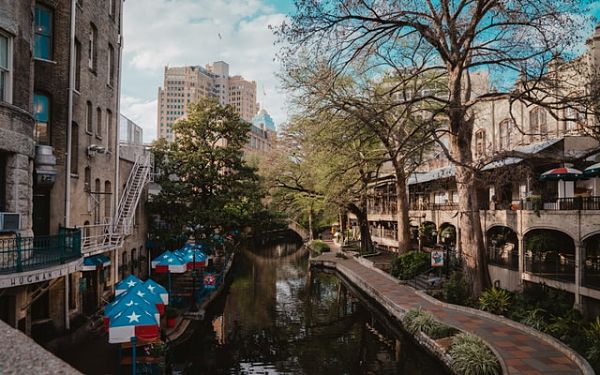 The Pearl District, nestled against the San Antonio River, is never boring. It offers good entertainment, local events, fantastic restaurants, live music bars, breweries, large grocery stores, and art as well as cultural centers. Basically, the area offers a mash-up of suburban, city, and outdoorsy vibes. If you want to explore the neighborhood, you can easily get bike rentals or enjoy the walkable streets.
While the rent prices are generally $800 to $900 per month, owning an average-sized house comes at an approximate price of $200,000.
Tanglewood Ridge
This San Antonio area boasts quaint architecture, an eclectic vibe, and a diverse neighborhood — with people ranging from middle-class to working class.
Since the area is served by the Northside Independent School District, it gives you a lot of school choices.
The median home price is $194,283. Tanglewood Ridge offers the best of both an urban and suburban feel and is popular with first-time home buyers.
Huebner or Leon Creeks
This suburb is one of the best San Antonio neighborhoods to live in with amenities that match those available in large urban areas.
The place appeals to young professionals as it offers close proximity to job centers and a reduced commute time. Moreover, it's a great location for those with children because of notable schools.
The average house value is about $175,475. If you're looking to get more value for your dollar, this neighborhood is for you. Also, you get to enjoy the various parks for recreation and an active lifestyle.
Fort Sam Houston
This neighborhood is popular with San Antonio military families — with most residents renting their homes. You can also find attractive and affordable houses for sale, high-ranking schools, and exceptional diversity in the area.
Housing prices are generally below the national average with a median home value of $156,078. There's a fun and eclectic vibe to the place.
Read more: Best neighborhoods in Houston
Northwest
The residents of this place enjoy everything that life has to offer. They love a good education, great food, and fun nightlife with equal fervor. This neighborhood appeals to both young families, young professionals, and singles.
There are some highly rated schools and green spaces for children. If you're looking to save a little extra money, this place has home prices below the national average at $155,319.
Mahncke Park
This is a sparsely populated neighborhood and a haven for those who love the outdoors. With the San Antonio Country Club and San Antonio Botanical Gardens in its vicinity, the area has more land than people.
There are good schools for children and great housing options for professionals. The average home value is $353,637.
Westfort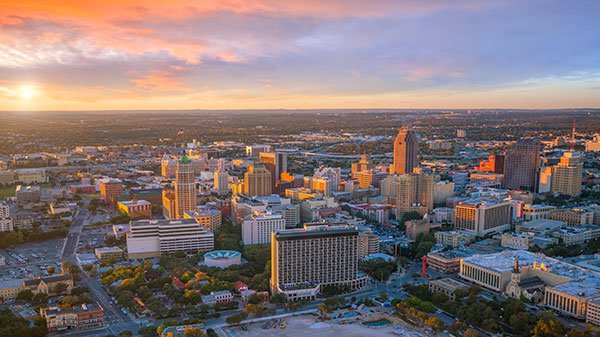 This highly diverse neighborhood is a great place for young families. It has some of the best schools in Texas. And, it's also a popular choice with young professionals and first-time home buyers. The average house price rests at $83,800. If you enjoy a good round of golf, an urban center, and quality education, Westfort is a dream neighborhood for you.
Tobin Hill
The neighborhood is full of exciting things to do for people of all age groups. Apart from the amazing eateries and cultural activities, there's the interesting Pearl Farmers Market and other local spots such as museums, art galleries, and stadiums.
If you want to buy a house in this neighborhood, the average home price is around $242,266.
Lavaca
This fun and family-friendly neighborhood has beautiful gardens and other places of interest for young residents and couples.
Students can choose from a large variety of high-ranking educational institutions.
The houses in this area are priced at $346,712 approximately.
Why is the Kukun iHomeReport the best CarFax for homes? Let's find out!
Last thoughts
Now that you've explored some of the best neighborhoods in San Antonio, you can make an informed decision of where to settle down with your family.
Famously called the "Alamo City ", San Antonio has a rich history and culture. And not to forget, the famous River Walk. Moreover, it has a relatively more affordable cost of living than most other cities in Texas.
From its small-town vibe, old-world charm to an urban feel with live music, sports, and dining options — this city will make anyone fall in love with it.
Read more: Neighborhood etiquette: How to be a good neighbor?
Best neighborhoods in San Antonio for a great family life
was last modified:
January 24th, 2023
by
Recommended