Is moving to Texas a good idea for you?
There's more to Texas than the football, oil, cattle ranches, cowboy boots, warm climates, Willie Nelson, and the BBQ. Although, these are good enough reasons for moving to Texas!
The Lone Star State offers an affordable cost of living, temperate weather, a promising job market, and plenty of adventure for the younger millennials. No wonder, Texas ranks among the fastest-growing states in the United States.
However, before you pack up and move to Texas, it's best to learn everything about the state. Keep in mind that the cost of living will vary from city to city. However, most Texas cities are well below the national average. Here are some things you should know before moving to Texas.
What is it like living in Texas?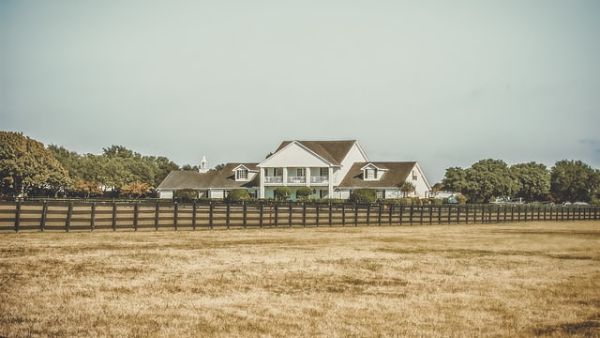 Size-wise, it's the second largest after Alaska. And, according to population, it's the second-largest after California. Texas has a population of approximately 28.7 million residents out of which, 35.8% are non-English speakers. The languages spoken in Texas include Spanish, Vietnamese, and Chinese (Mandarin/Cantonese).
In terms of climate, the place is a heaven for those who love warmer weather. Of course, since Texas is huge, weather conditions can vary widely, depending on where you live within the state. It's not wrong to say that Texas weather is an experience — ranging from humid to dry, moderate to extreme.
During summers, the temperature generally averages in the mid to upper 90s, while the average temperature in winters is around the mid-60s.
And yes, Texas averages more tornadoes per year than any other state. The Gulf Coast has witnessed several major hurricanes including Carla (1961), Celia (1970), Ike (2008), and Harvey (2017).
But, but, but, let this not scare you. Although the weather in Texas can be unpredictable, those who love it, LOVE it!
Interestingly, Alvin, Texas, holds the record for the most rain ever to fall in the U.S. in a 24-hour period in 1979. Want to know more fun Texas facts?
And, by the way, Texas is a foodie's paradise. If you're looking for gastronomic experiences, you can find chiles, fresh guacamole, buffets of Tex-Mex cuisine, mouthwatering fajitas, barbeque, and happy hours at every corner. Talk about culinary comforts! For those who love food and travel, there are plenty of options. Take a long road trip, and you'll know what we're talking about!
Everything is bigger in Texas. Be it the enormous food portions, shopping malls, houses, and the roads.
Read more: Best neighborhoods in Oakland
What are the best places/neighborhoods to live in Texas?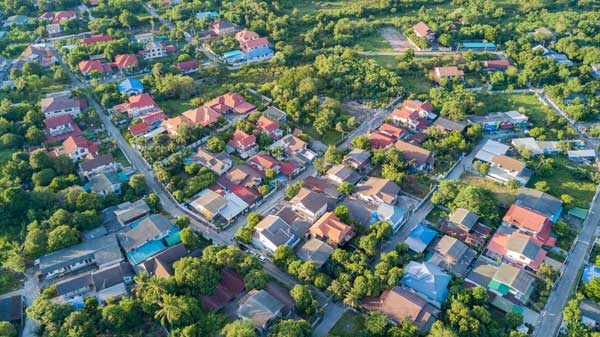 If you are planning on moving to Texas, are some of the best neighborhoods for raising families in Texas:
Harker Heights
Population: 28,199
Average home buying price: $64,494
This small town has beautiful lakes, community parks, trails, and a host of other outdoor activities such as bowling, skating, boating, and camping. So, if you're looking to spend quality family time, this is the place for you.
Pearland
Population: 101,725
Average home buying price: $185,400
This suburb of Houston is one of the safest neighborhoods to live in. Its crime rate is significantly lower than the national average. Check out the Pearland Town Center for some amazing dining and shopping options. Most importantly, the place has proximity to major job hubs and city centers — a big plus for the state residents.
Read more: Best neighborhoods in Houston
Little Elm
Population: 32,581
Average home price: $167,200
This suburb of Dallas is a popular choice for active families. It has five local community parks including McCord Park and Little Elm Park. The parks host a variety of city events and festivals. No wonder it's a fast-growing neighborhood.
Round Rock
Population: 109,690
Average house price: $179,900
Since Round Rock is close to the state capital, Austin, it offers its residents the best of both worlds — small-town charm as well as the convenience of a big city. Big companies such as Dell, IBM, and IKEA have offices here.
The "Sports Capital of Texas," offers a variety of amateur, youth, and recreational sports in its wonderful sports facilities. It's the home of the AAA Pacific League minor league baseball team.
Frisco
Population: 137,797
Average home price: $277,600
This neighborhood has some of the best education facilities. The schools rank in the top 10 percent in the state. You can find useful information about schools and education in Texas, with ratings and reviews, through GreatSchools. The city is also home to the Frisco Heritage Museum. All in all a complete package for those with small children.
Read more: The best neighborhoods in San Antonio

What should I know before moving to Texas?
Here are some quick tips that will help you move to Texas:
Choose a reliable moving company. Check if the company has a TxDMV license before hiring them.
Update your address information online with USPS a week before your move. It doesn't hurt to receive coupons in the mail to help you save money in your new neighborhood.
Take care of the formalities regarding your driver's licenses, vehicle registrations, voter's registrations etc. Get all the important information on the official website for the State of Texas.
Keep in mind that when it comes to driver's licenses, the law dictates that you must secure a Texas driver's license within 90 days of moving to Texas.
Once you make the big move, you can register to vote in Texas, and get your polling location.
Visit the Texas Department of Motor Vehicles for information on vehicle registration.
Read more: Home warranty companies in Texas
Pros and cons of moving to Texas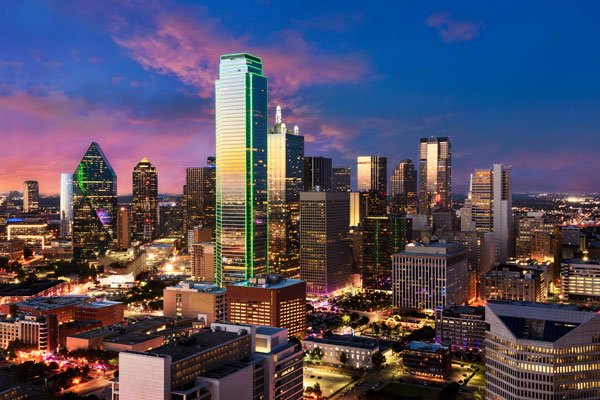 Like all states in the U.S, Texas too has some great things about it and some not so great. It's always best to do your own research before the big move. To help you decide once and for all if moving to Texas is indeed a good idea, we've listed some of the advantages and disadvantages of Texas.
Let's look at the pros first.
Moving to Texas pros
Affordable Texas Real Estate: Homeownership in Texas is cheaper with the median home price of about $184,700. While the home values have gone up over the past few years, it's still far less than the national average.
Affordable: Texas is quite affordable and has a low cost of living in terms of housing, food, transportation, and other basic living amenities.
Favorable climate: Texas gives you a chance to escape the cold and snow. And, you get to enjoy plenty of sun all year round.
Excellent employment opportunities: Due to the presence of industries such as oil & gas, wind energy, healthcare, education, and technology sectors, agriculture, and manufacturing, Texas boasts plenty of good-paying jobs. The booming job market has been able to sustain the significant growth in population in the last few years. 
Lower taxes: Texan residents do not have to pay any state income tax. Moreover, there are several tax incentives for businesses as the state encourages business ownership. That's why there are lower taxes and less burdensome regulations.
Lower electricity bills: If you're a Texan, you can choose your energy supplier according to the needs of your home and family. Plus, you can change the providers any time you want. It takes about seven business days for the switch, without any interruptions to your service. Your selected provider will bill you according to their billing cycle.
Diverse demographics: Texas allows you to experience different cultures via its festivals, food, and music.
Good educational opportunities: Texas boasts some top-ranking colleges and universities.
Read more: Geographic community or neighborhood
Moving to Texas cons:
Lack of a comprehensive public transit. Cities are geographically spread out, so you'll need a car to get to places.
Heavy traffic.
Higher crime rates: Violent crime rates in Texas are higher than the US average — almost 17.3% higher.
High property taxes.
Prone to hurricanes, which means you'll need additional home insurance to protect against flood damage.
Low healthcare access and quality. Sometimes, the nearest healthcare provider may be miles away.
Read more: Survival tips: How to prepare for a hurricane
Final thoughts on moving to Texas
There is obviously some charm to Texan life. Apart from the impressive job growth, diverse cities, and rich culture, residents can enjoy relatively affordable housing. No wonder, an increasing number of people are moving to Texas.
We hope this comprehensive guide will help you get a head start when it's time to buy a house in Texas! If you enjoy warm climates, we're sure Texas will feel like home to you.
Read more: Why is home insurance so expensive in Texas
Is moving to Texas a good idea for you?
was last modified:
September 2nd, 2023
by
Recommended