A home insurance policy is like a savior — protecting a homeowner, their property, and most of their personal possessions against damage caused by strong winds, hail, fire, lightning, theft, or some such disaster. Additionally, the homeowner's insurance safeguards your assets if you're liable for someone else's injuries on your property.
Another good reason to get a home insurance policy is that almost all mortgage companies require borrowers to have good insurance coverage for the full value of a property. They won't make a financial transaction without it.
What does a home insurance policy provide?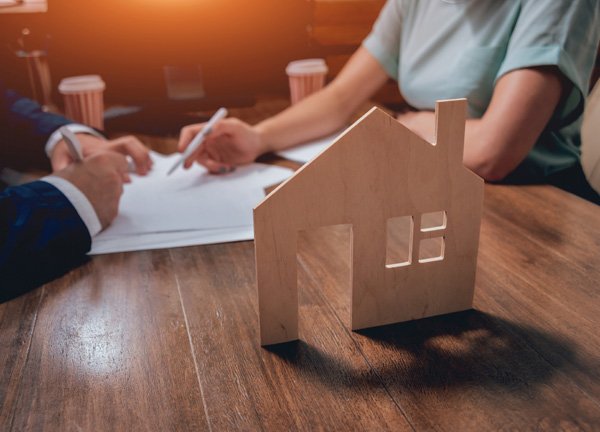 Although you can always customize your homeowner's insurance policy, it does have certain standard coverages. These include:
Damage to your home's interior and exterior
If a homeowner suffers losses (including damage to clothing, furniture, and home appliances) due to fire, hurricanes, lightning, vandalism, or other covered disasters, your insurance policy will compensate you to get your home repaired or even rebuilt.
However, the destruction caused by floods, earthquakes, or poor home maintenance is generally not covered by standard home insurance. If you're looking for that type of protection, you may require separate riders. Also, your basic policy may or may not cover any free-standing garages, outdoor sheds, or other structures on the property.
If you own high-priced possessions such as fine art, antiques, or expensive jewelry, it's a good idea to pay extra to put them on an itemized schedule and buy a rider to cover them. Sometimes, you may even need to buy a separate policy.
According to the Insurance Information Institute, most insurance companies provide coverage only for 50% to 70% of the total insurance amount on the structure of your home. For example, if you've insured your house for $200,000, you'll get up to $140,000 worth of coverage for your possessions.
Want to save money by getting the best rates on home insurance? You can use our new tool to compare rates from different companies and choose the best suited for you!
Personal liability for property damages or injuries
Liability coverage is basically to protect you from lawsuits filed by others. Such a type of insurance even covers your dog! That is to say, if your dog bites your neighbor, your insurer will pay her medical expenses.
Or, if your child breaks your neighbor's expensive antique collection, you can file a claim to reimburse them. Or, if, someone has injured themselves on your property, you'll be covered for that, too. This is an especially beneficial clause if they ever decide to sue you for pain and suffering or lost wages.
Read more: What's a protection mortgage clause and is it important?
Hotel or house rental during the home renovation
If your house has been damaged by a covered disaster and is being rebuilt or repaired — there's a clause to help you with hotel or house rental costs. Undoubtedly, it's one of the best coverages. This part of insurance coverage would reimburse you for the rent, hotel room, and even restaurant meal costs that you incur while waiting for your home to become habitable again. However, keep in mind that policies impose strict daily and total limits for such additional living expenses.
Here's a quick look at the coverages of a standard homeowner's insurance:
| Coverages | Features |
| --- | --- |
| Dwelling | Covers damage to the house and attached structures such as a driveways, porch, etc. It may even insure stand-alone structures on your property such as a shed or fence |
| Personal property | Pays the costs to repair or replace belongings stolen or damaged in a covered event |
| Additional living expenses | Pays for your temporary living expenses during a major home remodel |
| Liability and medical payments | Helps pay if someone is injured on your property, a family member or a pet injures someone, or they cause property damage unintentionally |
What isn't covered by a home insurance policy?
While homeowner's insurance covers almost all loss-inducing scenarios, some events such as natural disasters or acts of war, are excluded from the policy coverage.
Some of the exclusions include damage caused by:
Flooding or drain and sewer backup
Earthquakes and landslides
Infestations by birds, fungus, or mold and mildew
General wear and tear or neglect of homes
Power failure
Nuclear hazard or war
You can always buy separate coverages such as flood insurance or earthquake insurance. If you live in a hurricane-prone state, buying windstorm insurance is a good idea.
Read more: How to cancel your home insurance policy any time you want?
How are homeowners insurance rates determined?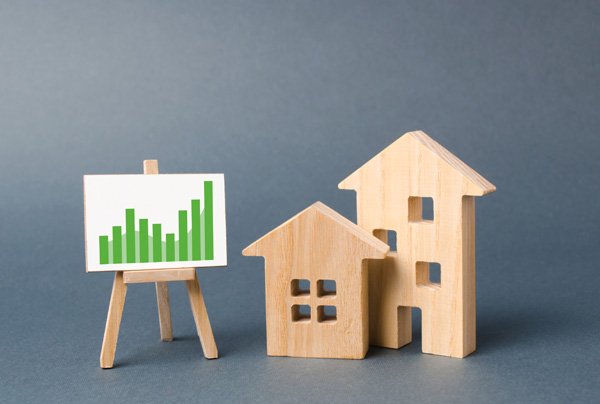 The insurance rates depend on the amount of risk to the insurance company. That is to say, the insurer considers the past home insurance claims of the homeowner, or that property, and the homeowner's credit score. These factors help them predict the claim frequency and severity of the claim. And, they play a considerable role in determining the rates of the insurance policy.
Truth be told, while insurance companies are there to pay claims, they also want to make money. So, if you've made multiple claims in the recent past, that can increase your home insurance premium. And, if the claim frequency is significantly more, you may not even be eligible for home insurance!
Other factors that determine your annual premium are the type of neighborhood, crime rates in the area, building material availability, and added riders for expensive art, wine, jewelry, etc.
Read more: A comprehensive guide on types of homeowners insurance
How to compare home insurance companies?
You'd of course want to opt for an insurance provider that's legitimate and creditworthy. Here are some of the ways you can compare your insurance options:
Learn the ratings for licensed home insurance companies in your state by visiting their offline or online sites.
Do a thorough company health check. Keep a note of the general customer feedback, online reviews, testimonials, or any consumer complaints lodged against the insurance company. You can take help from agencies such as the National Association of Insurance Commissioners
Compare the average costs of home insurance in different counties and cities. For your info, the average cost of homeowners insurance was about $1,635 a year in 2020. Keep in mind that insurance prices can go higher or lower, depending on your zip code and the amount of coverage you purchase. Your credit score can also be an important factor.
Make sure the company has a reputation for quick claims response. You don't want to be burdened financially by paying out-of-pocket for your home repairs while waiting for reimbursement from your insurer. Find out if licensed adjusters or third-party call centers are available to receive and handle your claims calls. Before purchasing a policy, look for an insurance carrier with a proven track record of fair, timely settlements.
Ask your agent about the insurer's retention rate — the percentage of policyholders who renew their policy each year. The company's report retention rates should be between 80% and 90%.
Get multiple quotes. This last step is extremely crucial when looking for any type of insurance. Ideally, you should get five insurance quotes to give you a good idea of the offers. That can help you leverage the negotiations. Keep in mind that, generally, companies offer better rates to their existing customers.
Read more: Is it a good idea to bundle insurance?
Key takeaways
Before you buy a home insurance policy, it's important to understand all your options thoroughly. Once you do that, opt for the best insurance policy you can lay your hands on. After all, without financial aid, you simply can't afford to rebuild your home or replace its contents if there's a disaster.
A standard home insurance policy generally covers destruction and damage to your residence's interior and exterior.
It covers the loss or theft of possessions and provides personal liability in case of harm done to others.
There are three basic levels of insurance coverages: actual cash value, replacement cost, and extended replacement cost/value.
Insurance policy rates are largely determined by your past claim history, the neighborhood, your home's condition, and your credit score.
When shopping for a homeowner's insurance policy, it's a good idea to get quotes from at least five companies.
Compare the company rates and get the best insurance deal.
Read more: Taking Out Homeowners Insurance: A Complete Guide

The coverages and exclusions in a home insurance policy
was last modified:
September 23rd, 2021
by
Recommended