Homeownership is much more than just mortgages and home loans. It's also about protecting your property against any financial loss, thereafter. And, that's where homeowner's insurance comes into play. It helps to safeguard your home — perhaps your biggest investment. However, there are times when you want to cancel the insurance and switch insurance companies. But, can you cancel your home insurance policy at any time?
Yes. The most common reason for you to want to cancel your insurance policy is probably because of a rate hike or dissatisfaction with your insurance premium. Sometimes, insurance companies increase their rates for no reason at all. That's when homeowners think of switching providers to save money.
You can cancel your home insurance policy at any time if you want. However, there are some things you should be aware of before you go ahead with the cancellation. This is important because the rules regarding cancellation and nonrenewal of policies are governed by state law.
Some may require you to give as little as 30 days' notice while others might mandate a longer notification period. Whichever it is, always remember not to let your insurance lapse between switches. It places your home and your money at risk.
From cancellation penalties to cooling-off periods and switching insurance providers — this article will tell you everything you need to know about canceling your home insurance policy.
Want to save money by getting the best rates on home insurance? You can use our new tool to compare rates from different companies and choose the best suited for you!
Cooling off period
If you've just bought a homeowner's insurance, canceling it is pretty straightforward.
Legally, you have a 14-day cooling-off period. During this time, you can cancel the policy — without any questions asked.
This period usually begins the day your insurance policy kicks in or you receive the policy documents, whichever is later. You should get most of your money back, if not every single cent. Most insurance providers will give you a pro-rata refund, provided you haven't made any insurance claims already.
It's only after the cooling-off period ends that cancellation becomes a little more complicated.
Penalties to consider before canceling your insurance
With late cancellation, there comes penalties or cancellation fees. The fees vary from one insurance company to another. That's why it's important to verify with your provider what its specific fees are.
If you cancel a homeowners insurance policy mid-term, it's known as short-rating. And, if your short-rate penalty is more than 10 percent of your premium, it's a good idea to wait until your renewal date before switching providers.
You could end up owing money to your insurance company after you cancel. When you keep your policy long-term, your monthly payments cover the cost. But if you cancel the policy half-way through, you usually have to pay the difference.
Comparing insurance company rates
If you're considering changing your insurance policy provider, the first thing you should do is shop around and get a variety of quotes. If these quotes are within 10% of your existing insurance policy, it may not be worth switching entirely.
While finding a lower insurance rate is important, make sure the providers offer the kind of insurance coverage you need.
Read more: The coverages and exclusions in a home insurance policy
Always weigh the pros and cons of switching providers before you officially do it. Between paying high penalties and fines, you might not actually save any money by switching insurance carriers. It may even cost you more out-of-pocket money.
Impact to discounts
Do be aware that switching providers might impact the rates of your other policies. In case you've got a discount on your premiums (because you had multiple policies such as home insurance, auto insurance, or life insurance with the same provider), terminating your home insurance could cause the other rates to increase.
Like we said earlier, it's crucial to determine the cost benefits of switching before making any final decisions. In this regard, your home insurance agent will help you get a better perspective.
How to cancel your homeowners' insurance?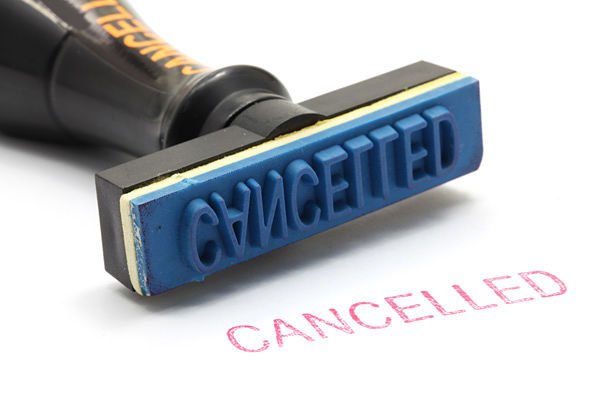 To initiate the policy cancellation process, contact your insurance agent or a representative from the insurance company. Let them know of your intent to terminate the policy by a written declaration. Remember to include your name, policy number, home address, and the proposed cancellation date.
If you've paid your premium in full, you can also request that they reimburse you the difference. Fax and mail a hard copy to your agent's office. Make sure to confirm receipt. Keep a copy for your own records.
How to switch your home insurance?
When it comes to switching home insurance providers, you must follow some steps :
Compare providers in terms of rates and coverages.
Find a suitable insurance carrier.
Review the coverage limits, deductibles, endorsements, and discounts if any.
Apply for the new policy.
Agree to the terms and conditions.
Sign the policy after setting the policy start and end date.
Make sure your new policy overlaps a few days with your old one to avoid a lapse in coverage.
Once you have a new policy, contact your old insurance provider to begin the cancellation process.
Notify your mortgage loan lender about the switching. That way, your mortgage company will know where to send the monthly insurance payments from your escrow account.
Read more: Working from home affect insurance
Key takeaways
If there's a potential for more savings or improved insurance coverage, canceling your existing home insurance policy and switching providers is a good idea.
However, when you cancel your home insurance mid-term, you'll have to pay the cancellation fees or penalties. If you're okay with that, go ahead and switch. Make sure there's an overlap between the two providers. And, remember to notify your mortgage company about the insurance information.
Read more: Things to consider when getting property insurance
How to cancel your home insurance policy any time you want?
was last modified:
September 5th, 2022
by
Recommended