Survival tips: How to prepare for a hurricane
While summer can be the perfect time for outdoor activities, barbecues, and family vacations for most of us, it also brings about the hurricane season. If you live in an area that is likely to be hit by nature's fury, knowing how to prepare for a hurricane can often mean the difference between life and death.
We're going to take you through some survival tips to help you keep your family and your home safe this hurricane season.
Put together a disaster kit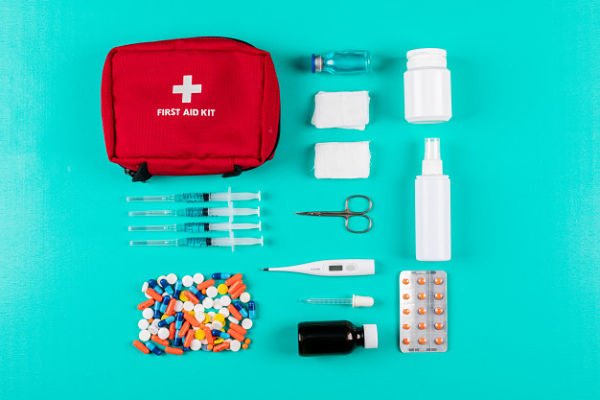 As soon as you get to know from local news and radio channels that a hurricane may be headed your way, putting together a disaster kit ought to be on top of your to-do list.
1. Emergency food supplies
Begin by stocking up on emergency food supplies to last you a few days at least. Remember, fresh food does not have a very long shelf life. Your best bet is to stock up on canned food.
As much as possible, try and stock up on canned food that doesn't need water or milk to be added to it.
Store water in your bathtub. A full bathtub can last you around 3 days, considering the average human drinks around a gallon of water a day.
The average domestic water heater holds 150 liters of water. That much water can help an individual survive for around a month.
2. Plan consumption and storage
Once you have confirmed the news that a storm is heading your way, make it a point to eat all the perishable food you have first before you begin consuming your canned food.
Fill your freezer with as many bags of ice as you can. Freeze as many bottles of water as you can as well.
Make it a point to fill your refrigerator with as many bottles of potable water as possible as well. This will serve you well once your power supply is hit.
3. Stock up on meds
Once the storm well and truly hits, it could take you weeks before you're able to visit your local drugstore again. So make sure you stock up on all your prescribed medications well in advance.
Do not waste time waiting on insurance to buy your medications. Stock up on them even if it means paying cash.
4. Stock up on other essentials
Be prepared to be stuck without power and other utilities for at least a week, if not more. This will mean you will need to stock up on other essentials as well, such as a first aid kit, both hand-cranked and battery-powered torches, personal hygiene products, an NOAA-compatible radio, and a manual can opener.
Always have a printed first aid manual handy, so you know how to administer basic care in case the need arises.
5. Be ready to evacuate
Be prepared to evacuate at short notice. Your evacuation plan must include carrying as much food and water as possible in your automobile, carrying extra cans of gas, physical maps, jumper cables, and flares.
6. Check and restock regularly
Remember that even your canned supplies have expiration dates. So keep an eye on those dates and consume them before they expire.
Be sure to restock with emergency supplies with later expiration dates. One of the worst things that can happen while facing a natural disaster is being stuck with food you cannot consume.
Securing your home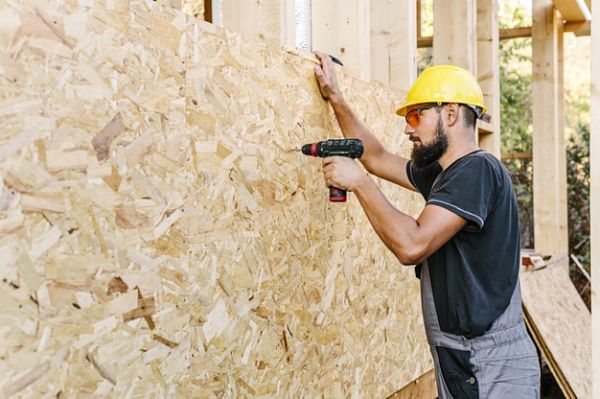 1. Have up to date insurance
Make sure your homeowner's insurance is paid for and up to date, including coverages like flood insurance. If your home does get damaged by the hurricane, at least you will be compensated for those damages.
Also, keep in mind that buying flood insurance will either be impossible or extremely expensive the closer you get to hurricane season. It is always prudent to plan and cover these expenses well in advance.
2. Secure your doors and windows
Secure all the doors and windows in your home. If you do not have storm shutters, board them up using plywood. This will minimize the damage the hurricane can do to your home.
Consider reinforcing your garage doors as well before the storm hits to make sure your cars and other possessions remain safe.
Read more: DIY home window maintenance tips
3. Know how to turn off gas and power supplies
Local emergency managers advise families to turn off utilities when storms hit. You need to know how to do this when the time comes.
If you're unsure of how to turn off the main power and gas supplies to your home, ask your utility companies to show you how.
Make sure you have all the right tools needed for the job handy well in advance.
4. Remove trees and dead branches
Hurricanes are more than capable of uprooting trees, and the last thing you need is a tree going through the roof of your home.
Have an arborist check the health of the trees in close vicinity to your home, and have any trees and dead branches that are likely to cause damage to your home and cars removed before hurricane season sets in.
5. Put away valuables
Make sure you put away jewelry, important documents, and other valuables in a safety deposit box or a bank locker before the storm hits. That way, you will not have to worry about them if your home gets damaged by the storm or if you need to evacuate.
6. Build a safe room
Consider building a safe room where your family can retreat to in case the physical structure of your home is compromised by the storm.
This safe room ought to be a room with no windows and exterior doors, such as a basement. Be sure to stock supplies in that room well in advance.
Securing your family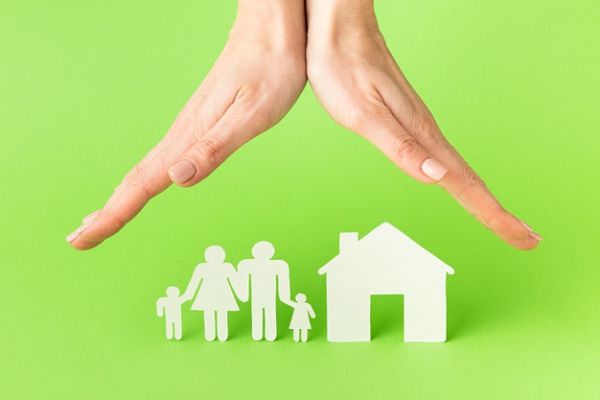 1. Stay informed
Pay attention to local weather reports and radio stations as often as you can when you know hurricane season has begun.
While hurricanes can be slow-moving, they have also been known to suddenly pick up pace and change direction. Being aware will help you react in time and keep your family safe.
2. Know evacuation routes
Check local city and state websites to stay informed about what evacuation routes the government is advising people who are escaping the storm to take.
Be sure you're aware of multiple route options, in case you are forced to evacuate your home. That way, you have more options to get your family safely away from the hurricane.
3. Educate your family
Everyone in your family ought to know the disaster plan you have in mind, including what to do in case you get separated, emergency routes, and multiple emergency phone contacts who can help them stay safe. If your older kids have cell phones, feed these phone numbers into their phones.
This is one of the most important steps to protect your family. In addition to going over the plan repeatedly, it would be great if everyone, especially the kids, had printed copies of the plan and emergency contacts in their pockets, just in case they forget.
Make sure everyone including the kids have some cash with them.
4. Know where and when to evacuate
Make sure you have more than one place your family and you can evacuate to.
Slow-moving hurricanes bring with them heavy rainfall, so you ought to move to higher ground if you live in a valley.
Fast-moving hurricanes bring high winds with them, so prepare accordingly.
If you live in a mobile home or RV, you ought to evacuate irrespective of the strength of the storm.
Those living in high rises, especially on the top floors, ought to be aware that strong winds can make the buildings sway.
If you live in an area prone to storm surges or flash flooding, make sure your home is safe from the surges if you intend to stay at home.
Survival tips: How to prepare for a hurricane
was last modified:
May 8th, 2023
by
Recommended