All garages, irrespective of appearance or size, primarily serve the same purpose. They keep our cars safe and away from the elements. And while there are multiple types of garage doors for you to choose from, roll up garage doors are the way to go if you're looking at functionality and long term durability.
What is a roll-up garage door?
Roll-up garage doors are doors made out of horizontal steel sheets that roll up on top of the door. The door design of these rolling steel doors makes them ideal for garages with limited ceiling space. They can be as small as 8 feet by 7 feet, to as large as 20 feet in width and height. Most roll-up doors come with ratchet tensioners to adjust spring tensions of the doors, radial ball bearings, door latches, and stops as standard fittings.
Why choose a roll-up garage door?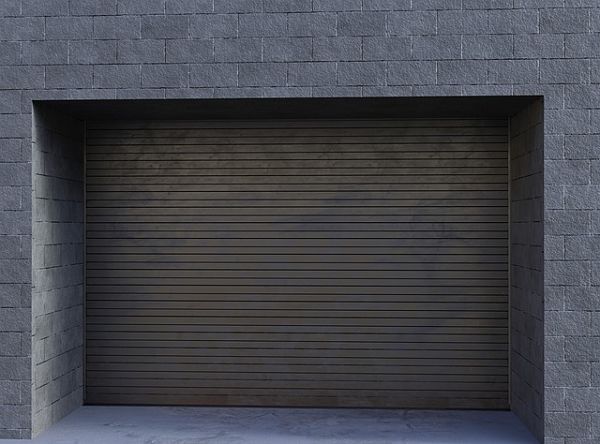 Roll-up doors have become a popular choice for both homes and commercial establishments across the country. Let's explore the reasons for the popularity of these overhead doors.
1. While visually pleasing doors may be made out of weaker materials like wood or aluminum, these are steel doors. They are capable of taking quite a beating without giving way. For this reason, they are a great choice as security doors for your automobiles. This is also why roll-up doors are the most widely used commercial service doors as well.
Instantly estimate the cost of your remodel...
...or take your time to personalize dozens of choices to transform your house into your dream home.
2. Roll-up doors are built to be durable. They are built to not only take daily wear and tear, but also offer protection against heavy rainfall, ice, hail, and wind as well without rusting. Almost all major roll-up door manufacturers have models that are wind load certified, making them great choices for areas that experience strong winds and hurricanes.
3. Manufacturers also offer consumers multiple models of insulated doors. For example, the model numbers are Model 1000, Model 2000, or Model 2500, then Model 1000i, Model 2000i, and Model 25000i will be the versions with foam insulation.
Read more: Garage door financing & financing a Garage addition
Insulated rolling doors come with multiple benefits
4. Insulated rolling doors come with multiple benefits. They obviously help with temperature control. This, in turn, leads to increased energy efficiency. Insulated doors also help with cutting outdoor noise.
The added security that insulated stainless steel roll-up doors offer will help decrease your home insurance premiums.
5. Roll-up doors open in only one direction, and that is upwards. This will allow you to pile up stuff until the very edge of your garage and still open and close the door without any hindrance. Considering roll-up doors can be installed with as little as a 12-inch clearance, you'd be hard-pressed to find a door that takes up less space.

6. Some roll-up door manufacturers also offer fire-rated doors, which can resist combustion for anywhere between 20 to 90 minutes, helping to slow down the spread of a fire. While these kinds of doors have been more popular with commercial establishments, they are now making their presence felt on the domestic front as well.
7. One of the main reasons roll-up garage doors are a popular choice is because many models come with the guarantee of easy operation and easy maintenance. Many manufacturers also offer fully automated roll-up doors that can be operated using an app on your smartphone.
8. The average life of a roll-up garage door is between 20 to 35 years, making them extremely long-lasting.
9. High-end roll up doors come in a variety of colors, designs, materials, and finishes that will add to the curb value of your home. Alternate materials include aluminum and fiberglass. Steel, however, remains the most durable. The added security also goes a long way in increasing the value of your property.
Are you looking to replace your garage door? Click here for a quote from our free cost estimator.
Are there flaws with roll-up garage doors?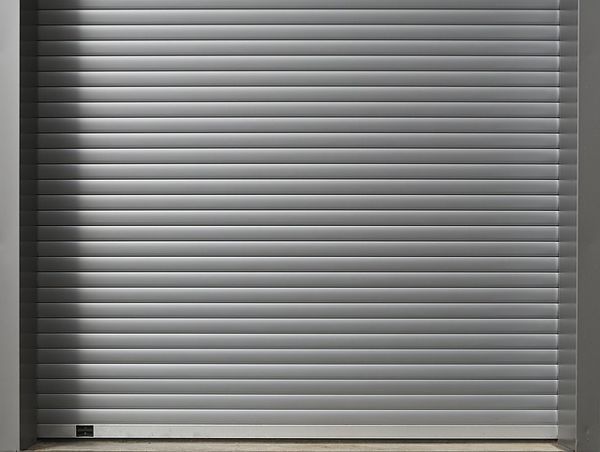 As with all things, roll up garage doors aren't perfect. Here are some of the downsides to choosing a roll-up garage door.

1. Roll-up garage doors do not make for an easy garage installation. They are quite tricky to install and can take a whole team to put up, depending on the size of the door.
2. If you want to paint your garage door, it has to be done before installing it.
3. Since these doors are made mostly out of steel, they're a lot more expensive than wooden doors.
4. Roll-up garage doors are comparatively less customizable. Irrespective of what color or size you choose, you cannot avoid having horizontal steel plates on the face of the door.
5. Insulated roll-up garage doors are much heavier than regular doors.
Read more: Why won't my garage door close
How much do roll up garage doors cost?
The average cost of an overhead door is around $700, although you can get cheaper doors for as little as $350, while the more expensive ones put you down over $10,000. And we're talking only about the cost of the doors. Most roll-up door manufacturers provide ratchet tensioners to adjust spring tensions of the doors, radial ball bearings, door latches, and stops as standard fittings. Accessories like locks, installation of the doors, and labor costs will be extra.
Read more: Garage liability insurance
What other garage door options does the market have?
Here are a few other options for you to choose from other than roll up garage doors.
1. You could get sectional doors that have different sections attached to hinges that move on a rail to open and shut.
2. You could get sliding doors that slide to the sides into the walls when the doors open.
3. If you want something more traditional, buy side-hinged garage doors that open and shut like traditional doors do.
Read more: When is it time to replace garage doors
Rolling to an end
Choosing what type of garage door to buy is a decision you will have to make based on your lifestyle, the number of cars you want to house, if you're going to use it as a general storage space, among others. We hope this helps you decide if overhead roll-up garage doors are a part of the grand scheme of things as you plan to build your house.
Want an estimate on your next garage remodel? Click here for a quote from our free cost estimator.
Read more: Automatic VS Manual Garage Doors – A Comparison Guide
Roll Up Garage Doors: Pros & Cons, Cost & More
was last modified:
June 19th, 2023
by
Recommended