Your garage door does more than just protect your car from theft, it serves as another entrance to your home. This is why you need to pick a door that not only operates with ease but provides you with the protection you and your family need. There are numerous different things to consider when you opt for a garage door. From the material of the door to its sliding mechanism. However, one of the first aspects of the door that homeowners must consider is whether they want to choose between automatic or manual garage doors. Each of which has its own benefits and disadvantages which we will discuss to make it easier for you to choose between the two.
Maintenance
Maintenance between automatic and manual garage doors is one of the biggest aspects of the decision-making process for homeowners. For a garage door to stay operational it requires regular maintenance to ensure that there are no wear and tear or any major issues that may hinder its operation.
Automatic ones, unlike manual garage doors, tend to be more complex and have a lot of moving parts such as the motor, torsion springs, photo-eye-laser, and so on. This means that maintenance of the door requires you to ensure all these parts receive constant maintenance. To maintain the parts, you need to lubricate them often especially after it rains. While the door is water damage resistant, when such parts are exposed to the rain there is a chance of corrosion from the non-water chemicals that are found in rain. All of which translates to automatic garage doors requiring more attention and being costlier when it comes to maintenance.
Instantly estimate the cost of your remodel...
...or take your time to personalize dozens of choices to transform your house into your dream home.
Manual garage doors don't have as many parts and all you need to do is ensure that the door sliding parts are well lubricated so that it opens with ease. Which makes it easier to maintain for homeowners.
Winner: Manual Doors, since it doesn't require as much maintenance work saving you money and time.
What about sliding garage doors? Take a look at our guide!
Convenience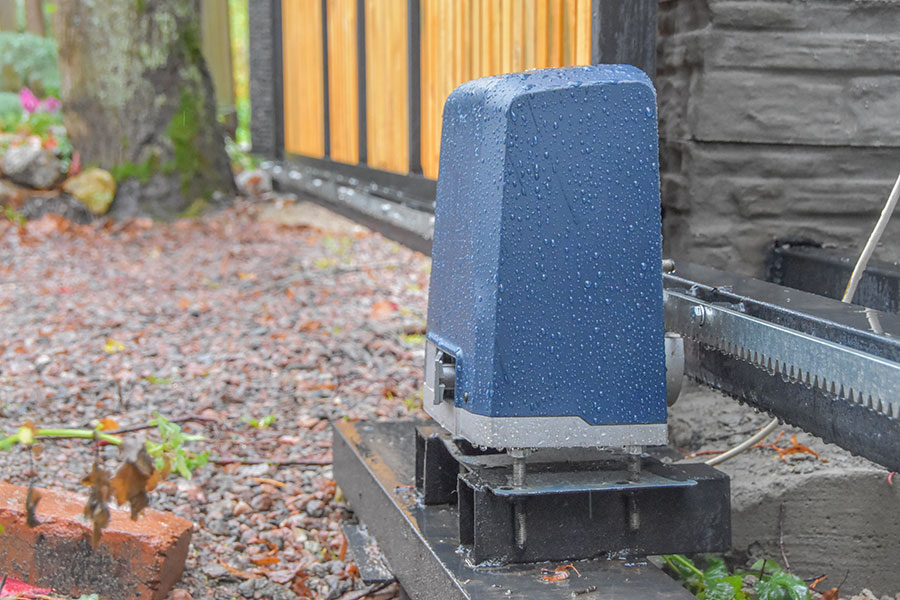 There is no denying that automatic doors are more convenient when it comes to ease of use. You have the comfort of sitting in your car and operating the door. Think of days when it rains cats and dogs, you won't have to get wet as you would with a manual door. At the same time, individuals may find opening manual doors much harder when faced with an injury, since it requires some sort of physical output while an automatic option does not.
The only benefit manual doors provide, in terms of convenience, is that they don't really breakdown. If any part of the automatic option breaks down or malfunctions, chances are the whole door will stop functioning which can be quite inconvenient. Unless you know a thing or two about motors and their parts, you will likely have to call a professional to resolve the problem.
Winner: Automatic doors is the clear winner when it comes to using, giving users a lot more ease and comfort.
Take a look at our Complete Guide on Garage Door Opener Installation
Safety
Automatic doors are generally safer than manual ones. In the instance of an object blocking the door from closing, automatic doors will automatically go back up to ensure that they don't crush the object. With manual doors, there is no such mechanism so if you don't notice an object or something suddenly rolls under the door at the last minute, chances are it will be crushed if the door is closed with a lot of force.
Automatic options also have a manual locking and unlocking mechanism. In case of power outages or a fire, you can operate the door by hand.
Winner: Automatic doors provide more safety features than their manual counterparts.
Take a look at our guide on Roll-Up Garage Doors
Cost

Due to the complexity and features of automatic doors, they cost more than manual ones. You also need to consider the maintenance cost for which once again automatic doors are more expensive. But at the same time, they will add more value to your home so when you plan on selling the house, automatic garage doors will add to the resale value.
Winner: Manual doors are clearly a more affordable option but automatic can be a better option in the long run, in terms of adding value to your resale value.
Based on our research, automatic doors come out on top in three of the five categories. However, that doesn't make it the clear choice for all homeowners. While all these aspects should help you form your decision between automatic or manual garage doors, what homeowners really need to evaluate is the use of the door.
For homeowners that constantly need to open and close their garage, automatic options are likely the better option. The convenience and safety the option provides outweigh the cost associated with it.
If you don't use your garage often and it is just a storage space, then the manual option may suit you more. Since you don't need to open the door often, you should have no problem opening it manually. This lets you save money on the door and maintaining it. Plus, for the motor of the automatic door to remain functional, it needs to be in motion on a regular basis otherwise it may give problems due to inactivity.
Read more: Garage Door Prices: Everything You Need To Know
The final word
Most homeowners don't really think twice about the garage door of their home. But it is actually as important as the front door of the home since it serves the same purpose. Besides deciding between manual and automatic options, you need to think hard about the material and the opening mechanism of the door. This adds additional value to the door, in terms of safety and aesthetics. So before you embark on your quest to selecting the perfect garage door for your home, do a bit more research and figure out exactly which door will serve you and your home the best.
Read more: Choosing Garage Lighting: 10 Important Factors To Keep In Mind
Automatic VS Manual Garage Doors – A Comparison Guide
was last modified:
May 30th, 2022
by
Recommended